An application has been filed on behalf Shamima Kausar, the mother of Ishrat Jahas, challenging the Gujarat government's refusal to grant sanction to prosecute two of the key accused in the case, former police officers DG Vanzara and Narendra Amin.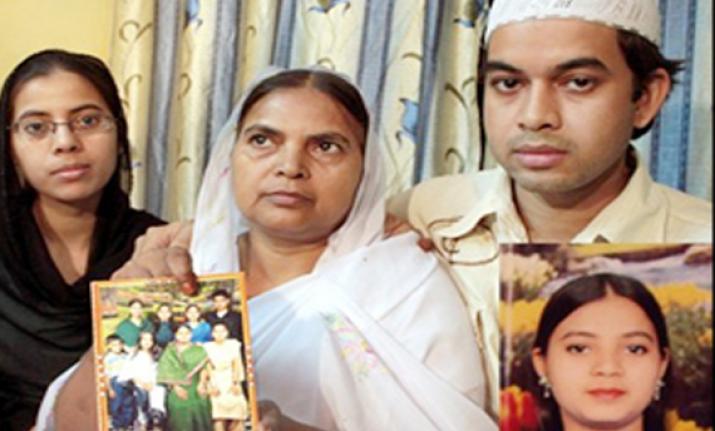 This comes even as the two accused, on Tuesday, March 26, filed a plea with the special CBI court, Ahmedabad, seeking that the case be dropped, given that the Gujarat government did not grant the CBI sanction to try them. Per Section 197 of the Code of Criminal Procedure (CrPC), sanction is required for prosecuting judges, magistrates, and public servants.
On Tuesday, March 19, the Gujarat government refused sanction to prosecute Vanzara and Amin. The CBI produced a letter from the state government saying this; the government told the CBI that it denied sanction for "larger public interest," and that "…from records placed by CBI, it transpires that the deceased Ishrat Jahan was member of Lashak-e- Toiba… Lahore-based Ghazwa Times, mouthpiece of Lashkar-e-Toiba, had claimed her as woman activist of the Lashakar-e-Toiba," the Deccan Herald reported. The letter said, "Government of Gujarat is satisfied that Vanzara should be protected against malicious and vexatious prosecution in this case and the said protection is made extendable to him in the larger public interest." The letter explained that it had considered several Supreme Court judgments that said that "public servant should not be exposed to criminal prosecution which are based on malicious foundation."
The application filed on behalf of Shamima Kauser notes that the Special Investigation Team (SIT) constituted by the Gujarat High Court "unanimously concluded that it was not a genuine encounter and that Ishrat Jahan and three others were first abducted, held in illegal confinement and then murdered in cold blood, by officers and men of the Gujarat police including the present applicant and others" in its final report.
Ishrat Jahan was a 19-year-old student from Mumbra, near Mumbai. She, along with three others, were killed in an alleged fake encounter by members of the Gujarat Police outside Ahmedabad in June 2004. The police had claimed that the four were plotting to kill then Gujarat Chief Minister Narendra Modi. Before the encounter, Shamima Kausar had then filed a complaint alleging that the Gujarat Police had abducted her daughter and the others. The application, in fact, points out that "it was due to Shamima Kauser's quest for justice for her daughter that the truth about this macabre incident was brought to light through the judicial process. It was due to the judicial process initiated by her Writ Petition that the truth of the criminal conspiracy behind the unlawful and extra judicial killing of her daughter and others was revealed."
The application may be read here: