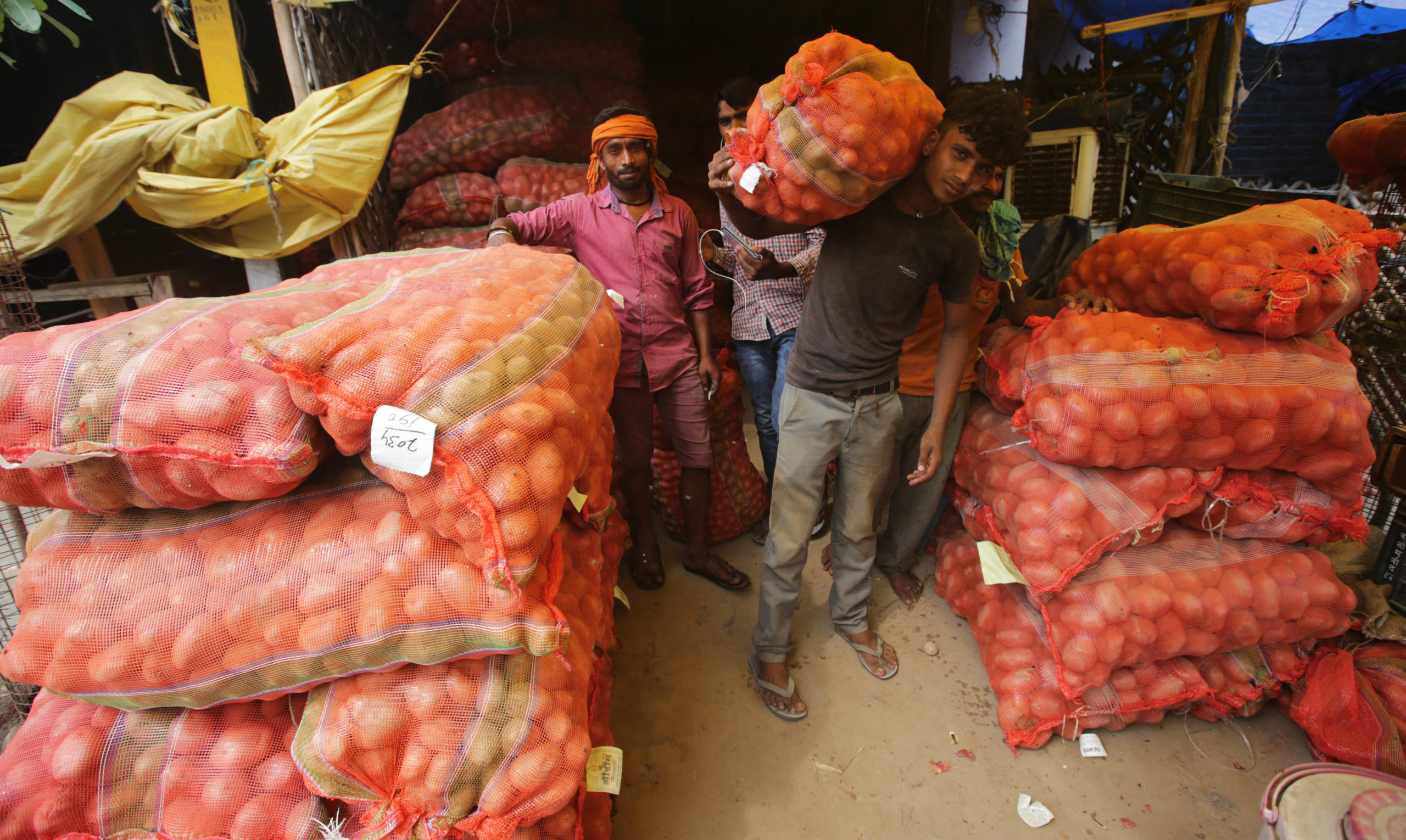 Representation Image
Despite Maharashtra Farmer Produce Companies' (FPC) assurances of timely payments, farmers organisations expressed lukewarm enthusiasm for the alternative market to SabrangIndia on February 16, 2021.
On February 15, The Hindu Businessline quoted State Farmer Producer Companies (FPC) MD Yogesh Thorat as saying that the market ensures better trade commitments where farmers receive their payment on time. He said FPCs create an alternative marketing channel where farmers learn about comparative rates on WhatsApp groups or via SMS. This helps them to decide whether to sell their produce in the Agriculture Produce Market Committee (APMC) mandis or to the FPC procurement centres.
Further, Thorat said that the consortium of about 400 FPCs, one of the leading organisations to access alternative markets, benefit from the central government's three new farm laws that give farmers freedom to choose the market. He said farmers are free to approach FPC procurement centres when their rates are higher than Minimum Support Price (MSP).
However, according to All India Kisan Sabha (AIKS) State Treasurer Umesh Deshmukh FPCs have never assured such timely payments to farmers. "If the crop production is high, farmers do sell outside APMCs. Fruit farmers also deal with companies. However, no one has ever said that FPCs allow faster payment," he said.
Accordingly, Thorat said that tur (arhar) and soya farmers in Marathwada sell their produce outside mandis if they get higher rates compared to MSP. Satara FPCs have their own mart to sell their produce. Along with more efficient payment, the MD argued that FPCs create a competitive environment that helps farmers with appropriate prices for their produce. Maharashtra FPC estimates that its Latur, Osmanabad, Hingoli and Nanded members earned about Rs. 10 crore by selling outside mandis between October and December 2020.
But Maharashtra State Onion Growers' Association President Bharat Dighole pointed out to SabrangIndia that the FPC system is a fairly new market system that started a few years ago. As a result, he said it is hard to compare FPC centre performance with APMCs. Yet, overall he said that neither markets benefit single crop farmers like onion farmers.
"In all these years, onion farmers have never profited in APMCs. I'm not saying APMCs are wrong but it has problems that need to be looked into. At the same time, we also do not want a monopoly in the market," he said.
For this reason, while the Maharashtra Shetkari Sanghatana (MSS) encourages farmers to sell their produce to FPCs and private players to get good returns, Dighole talks about creating separate onion centres in city areas.
"There must be solutions beyond FPCs and APMCs. We are networking with farmers across the state to make such solutions possible," said Dighole.
This statement is in line with what Dighole told the BusinessLine that the government must not import agricultural produce like pulses and onions if the domestic prices go up. "Let market play according to its rules and farmers will shoulder benefits and losses," he said.
To SabrangIndia, he further added that no political party in India has ever promised farmers that they will never have to take loans again. They only promise loan waivers without any long-term solution in sight.
The Supreme Court on January 12 stayed the implementation of the three farm laws – the Farmers (Empowerment and Protection) Agreement on Price Assurance & Farm Services Act, the Farmer's Produce Trade and Commerce (Promotion and Facilitation) Act, the Essential Commodities (Amendment) Act. According to FPCs, this decision has hampered sales outside mandis because the government cannot proceed with any executive actions to enforce the laws.
FPCs fear that the alternative marketing system they are trying to build with help of new laws would receive a major setback if the stalemate over farm laws continues.
Meanwhile, farmer organisation Samyukt Kisan Morcha (SKM) has organised mahapanchayats throughout February to raise awareness at the grassroot level about the dangers of the laws.
Related:
Farmers honour fallen CRPF soldiers and martyred farmers on February 14
Are the new farm laws constitutional?