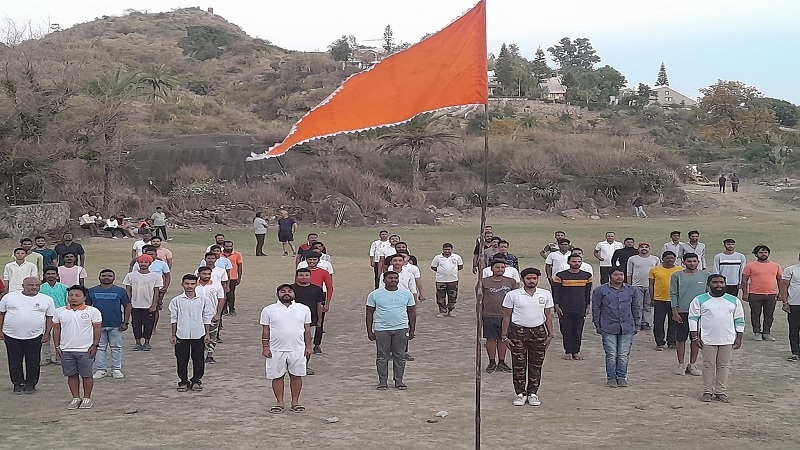 In a video that has been circulating on social media, some young men can be seen holding a wooden replica of a rifle while being trained in using the same. Few of them can be seen holding real weapons or rifles. This video is purported to be of Bajrang Dal conducting a 3-day training in Mount Abu, Rajasthan.
As per a circular of Bajrang Dal a training program was indeed held in Mount Abu between April 13 and 15, 2023, called Rashtriya Shikshak Prashikshan Varg (National Teachers Training camp)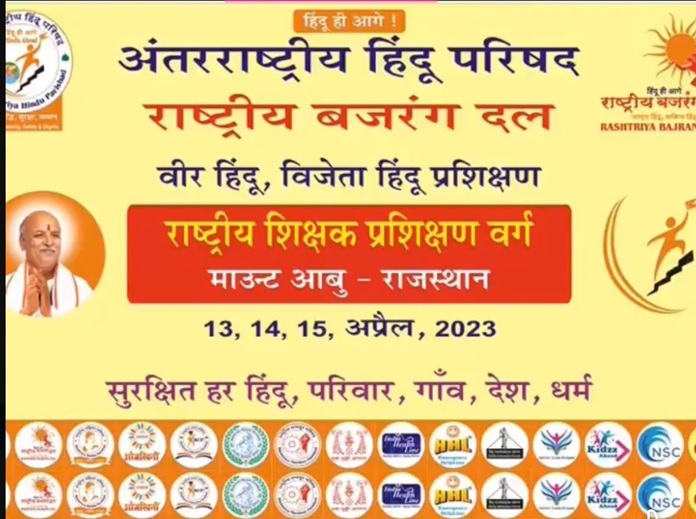 The details of what the training would entail is not mentioned anywhere.
There are some pictures from the camp as well:
More pictures from the camp pic.twitter.com/3FNvAhSo52

— HindutvaWatch (@HindutvaWatchIn) April 16, 2023
A video, allegedly from the camp, shows men getting trained in how to use a rifle. As per Twitter account @HindutvaWatch, which keeps a track on hate incidents in the country, the training was being given under the leadership of far right leader and known hate offender Pravin Togadia.
Location: Mount Abu, Rajasthan

Gun training given at a camp organized by Rashtriya Bajrang Dal, a far-right group led by Pravin Togadia.

In this video, a participant can be seen holding a rifle while others are practicing with wooden guns. The camp was held b/w April 13-15. pic.twitter.com/7VaJvGHJEM

— HindutvaWatch (@HindutvaWatchIn) April 16, 2023
Last year in May, Bajrang Dal had met criticism for allegedly holding weapons training at Ponnampet in Kodagu district, Karnataka, at an educational institute. There were videos of young men holding air guns and tridents and the police had reportedly booked Raghu Sakleshpura of the Bajrang Dal, Krishnamurthy of the VHP, Virajpete MLA K.G. Bopaiah, Madikeri MLA Appachuranjan, and MLC Suja Kushalappa.
Related:
Kalicharan endorses violence if committed for protecting religion
Ram Navami processionists instigated violence in Rishra, Bengal police tell court
"Protect religion, women and cows," right wing groups tell the youth, hands them Trishuls