Guwahati, April 8, 2019: 70 year old Amrit Das became the latest example of what some people in Assam are beginning to call a 3D death. He was first pronounced a D-Voter. Then a Foreigners' Tribunal ruled that he was a Declared Foreigner and finally he died in a Detention Camp. This is the 43rd such death in the state.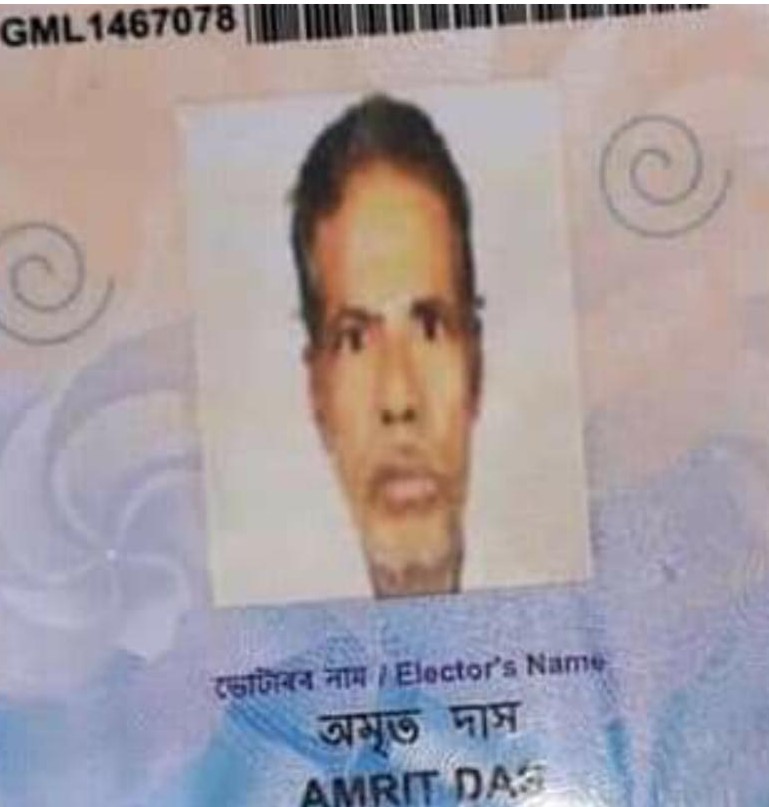 A resident of Ward Number 10 of Barpeta Road, under Barpeta District Das was declared a foreigner through an ex-parte judgment by a Foreigners Tribunal (FT) on May 20th, 2017 and subsequently lodged in the Goalpara Detention Camp.  Das, who was admitted to the Goalpara Civil Hospital, breathed his last on 6th April, 2019.  
According to his family, Das was feeling pain in his chest after he was lodged in Goalpara Detention Camp and had complained of uneasiness on April 6th, 2019 following which he was admitted to the hospital where he breathed his last.    
Lashing out at the Assam government, the family members refused to take the body of deceased and perform the last rites. "If he (Amrit) was a foreigner, then the government should send his body to the place where he belonged and perform the last rites," said one of the family member of Amrit Das. In fact, many people came out on the street to stage a demonstration demanding justice for Das.    
Given how Das was a Bengali Hindu, his death is also
bad news for the BJP
, given how they have been trying to actively cultivate the Bengali Hindu vote bank in the region.  
Father of two daughters and two sons, Amrit Das used to provide for his family by running a small portable snack shop. He would leave early every morning, carrying his collapsible wooden contraption upon four rickshaw wheels and set shop along the roadside, making and selling potato chops. The proceedings to clear his name took a huge toll on the family's meagre finances.  
After being declared a foreigner by FT at Barpeta, he was promptly detained and send to Goalpara detention camp. Then, his family challenged the order of Foreigners Tribunal before Gauhati High Court, but the order of the FT was upheld by the Gauhati High Court.  
A Senior Advocate of Gauhati High Court, who was appearing for Amrit Das said, "The name of Birendra Das, father of Amrit Das was available in the voters list of 1961 onwards. The name of Amrit Das is available even in the present voters list. All their documents are correct as per court. But, problem is that as per voters list of 1961 and present voters list of 2016 or 2019, age difference between father and son is only 13 years."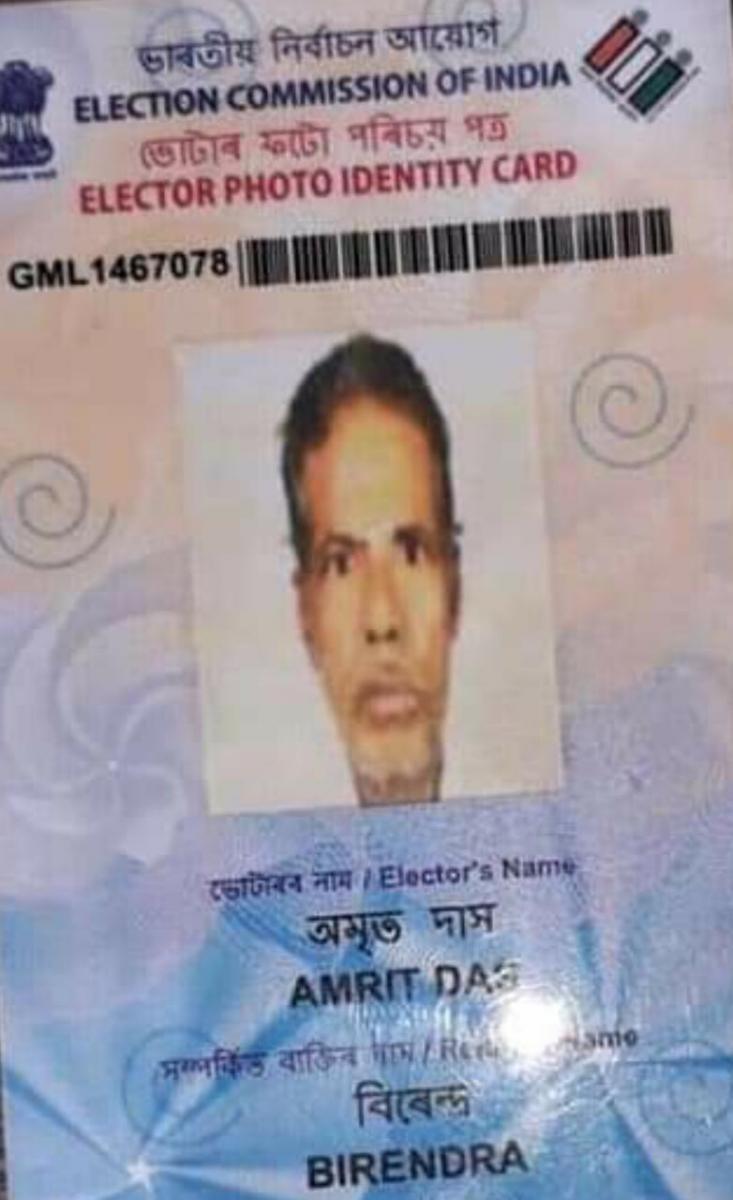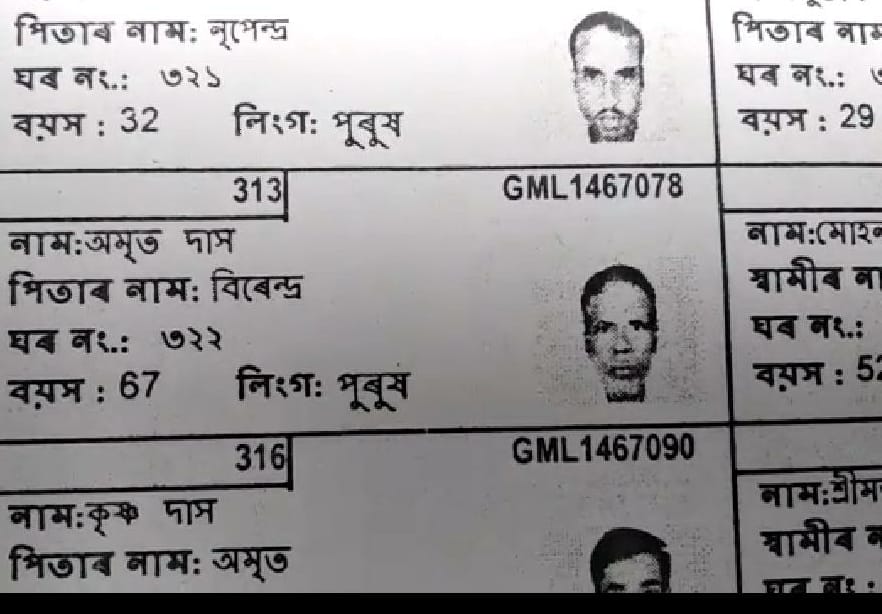 This clearly appears to be an error, probably made while recording, entering or updating the data. Many such errors lead to discrepancies in data reflecting on different government documents for the same person. "Due to lack of awareness and sometime due to negligence of government officials, there are numerous discrepancies in the voters list, especially with respect to spelling of names, titles, age etc. I had tried my level best to convince the fact before the court, but I failed. It is a regular happening in Assam and needs special attention to save hundreds of distressed people."