ST communities oppose extension of reservation to three pastoral communities.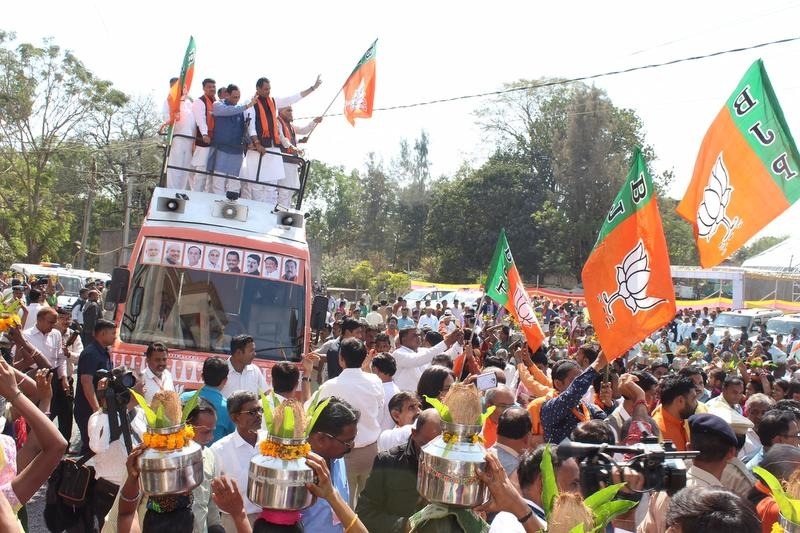 Image Courtesy: Times Of India
Gujarat has seen a number of anti- BJP Government protests in the Adivasi belt of South Gujarat mainly from people from Bhil, Vasava and Gamit communities who claim themselves to be "traditional tribes". The immediate reason behind this unrest against the Gujarat government was a
notification
in January this year which extended reservation as Scheduled Tribe for descendants of three pastoral communities.
What sparked off protest against an otherwise unknown notification of the Gujarat state govt. was the recruitment for 68 posts of deputy superintendents of police and deputy collectors reserved for the Scheduled Tribes, three months ago. It turned out that 35 of these newly recruited officers belonged to those communities recently included into Scheduled Tribes category by the Government notification. This angered other tribal communities who felt cheated of their rights.
Among most of the vocal tribal leaders agitating for the reservation cause, the main contention was that three
pastoral communities
- Rabari, Bharwad and Charan, whose total population is about two percent in the state are being wrongly included in the ST category.
"Reserved jobs and seats that should go to real tribals end up with these fake tribals. The Rabari, Bharwad and Charan communities are actually OBCs and not STs. Why not give them reservations under the OBC quota?" News18
quoted
Praful Vasava of the Bhilistan Tiger Sena (representing the Bhil tribe) as saying.
With growing opposition by the agitating Adivasis in the state over the alleged misuse of reservation, on October 11, the Government quashed two notifications including the January notification in regard to the reservations to Scheduled Tribes in the state.
A state-level Adivasi convention has been jointly called at Vyra in Tapti district by 116 tribal groups on November 18. This convention is reportedly meant to decide the "future course of action" as well as the "political approach" of the Adivasi communities to the upcoming assembly election.
Out of 182 constituencies in the state which elect members to the Assembly, 27 are reserved for Scheduled Tribes in Gujarat. BJP is already under tremendous pressure because already communities of Other Backward Classes, Dalits and Patels with Alpesh Thakor, Jignesh Mevani and Hardik Patel respectively as their leaders, have openly been criticizing BJP and campaigning against it. With Adivasis who form nearly 15% of Gujarat's population indicating their anger with the BJP, things are not looking good for the ruling party, which was led by Narendra Modi till he shifted to Delhi in 2014.
Courtesy: Newsclick.in