With rumours raging across parts of Jharkhand about child kidnappers on the prowl, seven people were lynched in separate incidents on Thursday while at least six have had a narrow escape in the past 10 days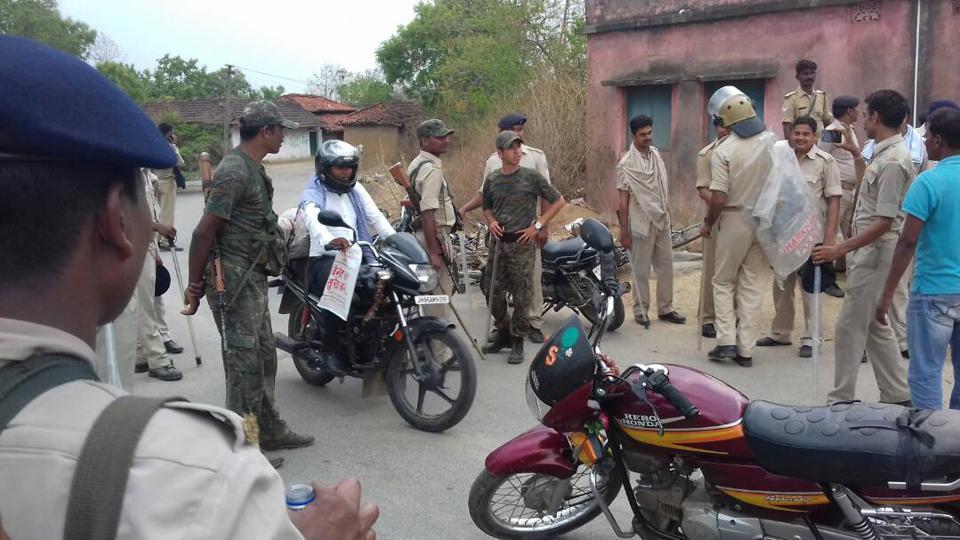 Photo credit: Hindustan Times
The Jharkhand police today disclosed that hundreds of adivasis have lynched seven people in separate incidents across Jharkhand over rumours that child kidnappers were on the prowl in the tribal districts of south Jharkhand.
The rumour-mill has resulted in adivasis along the borders of Seraikela-Kharsawan, East Singhbhum and West Singhbhum districts picking up their traditional weapons and going after strangers.
The seven persons lynched on Thursday included four Muslims and three Hindus from the neighbouring non-tribal areas.
"These are highly superstitious acts that cannot be called communal," East Singhbhum senior police superintendent of police, Anup T Mathew, told
The Hindustan Times
.
But the Jharkhand Mukti Morcha leader Babar Khan insisted that the four Muslim men were no strangers in the area and "there is certainly a different cause for the murder, which police should probe".
Also read: 3 cattle traders lynched near Jamshedpur city in Jharkhand
Baseless rumour-mongering to incite passions has often been the trigger for communal violence in the past.
Suspecting a communal angle to the killings the relatives of the Muslims have refused to bury the deceased till the killers were arrested and a compensation of Rs. 25 lakh was paid to each of the victims' families, according to the
Hindustan Times
report.
Stating that in fact there has been no reported incident of any child abduction in the region, Mathew added that "a massive awareness drive is required to check the attacks and killings."
The police have been moving from village to village in the adivasi belt announcing on loud speakers that to dispel any fear of child kidnapping.
In the first incident on Thursday, the victims were four Muslim youth, all cattle traders, who were cornered and lynched. When the police tried rescuing the traders, the adivasis attacked them too and damaged their vehicle before fleeing from the place.
In a separate incident later the same day, the adivasis lynched three young men (Hindus), two them brothers and thrashed their grandmother.