Justice Chandrachud: Dissent is the safety valve of democracy

UPDATE: Breaking- #BhimaKoregaon Bench headed by the Chief Justice of India (CJI) issues notice on a petition filed by eminent citizens- Romila Thapar and others challenging arrests of human rights activists and probe into violence in #BhimaKoregaon

All 5 to be on house arrest till next date.
The court asked the state government to respond to the petition and also asked for allegations and materials against the accused. It also permitted the accused to file rejoinders and adjourned the matter till September 6.
This is a small yet significant victory for the civil rights movement in India that has of late faced extreme oppression by the state. Senior Advocate Prashant Bhushan who is himself one of the most vociferous defenders of the freedoms and rights of people, said, "The large-scale swoop on and arrests of some of our finest Human Rights activists, represents a new and very dangerous phase of this creeping fascism. In many ways it is worse than the Emergency of 1975."
Prominent Indians from across the political spectrum, historian Romila Thapar, academic Devaki Jain, left economist, professor Prabhat Patnaik, professor of s0ciology Satish Deshpande and human rights lawyer, Maja Daruwala have approached the SC urging that the highest court intervenes and seeks an explanation from the Maharashtra government on the recent spate of arrests of lawyers, academics and activists.
The petition may be read
here.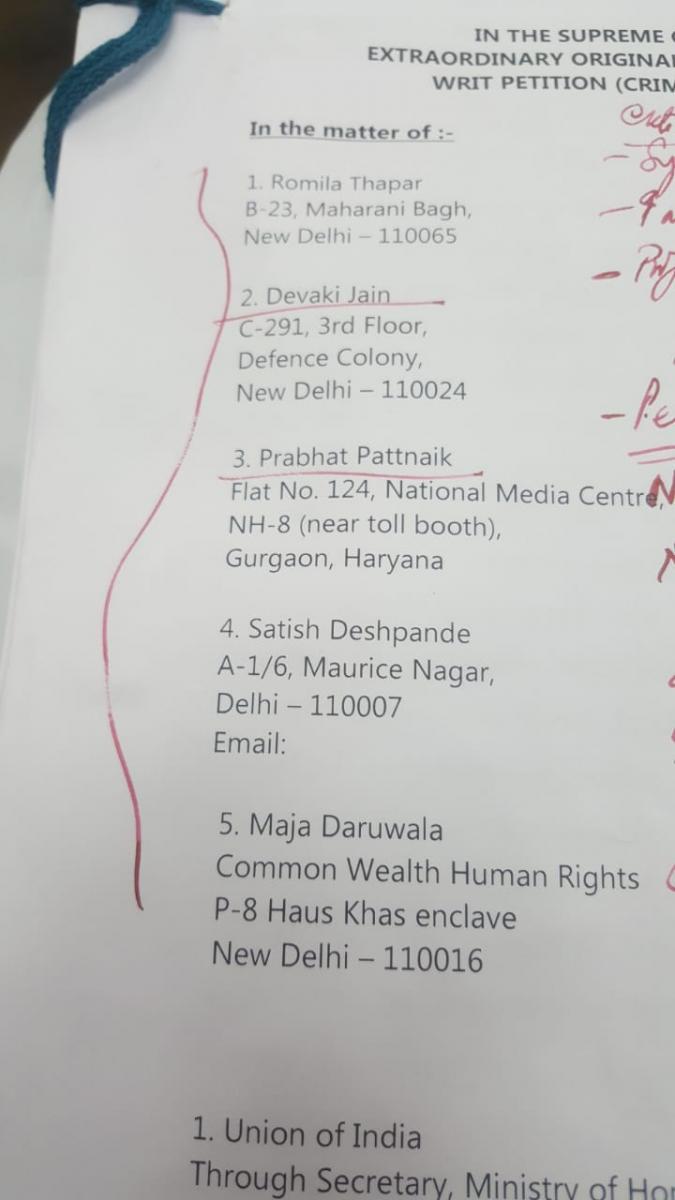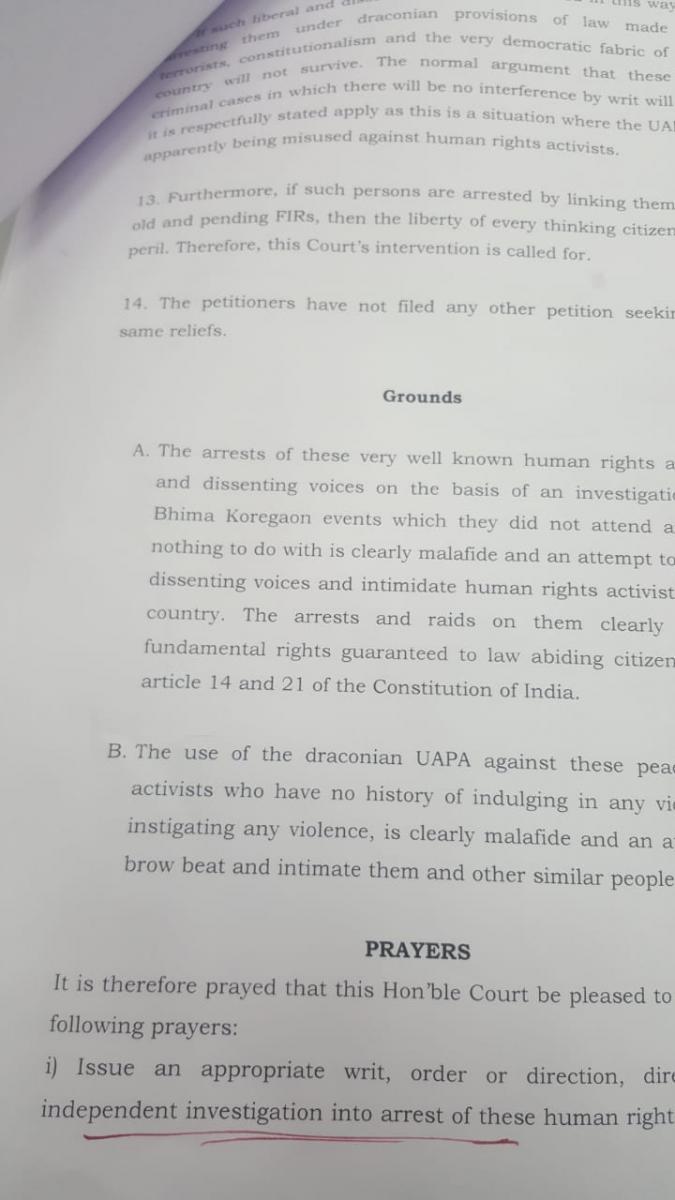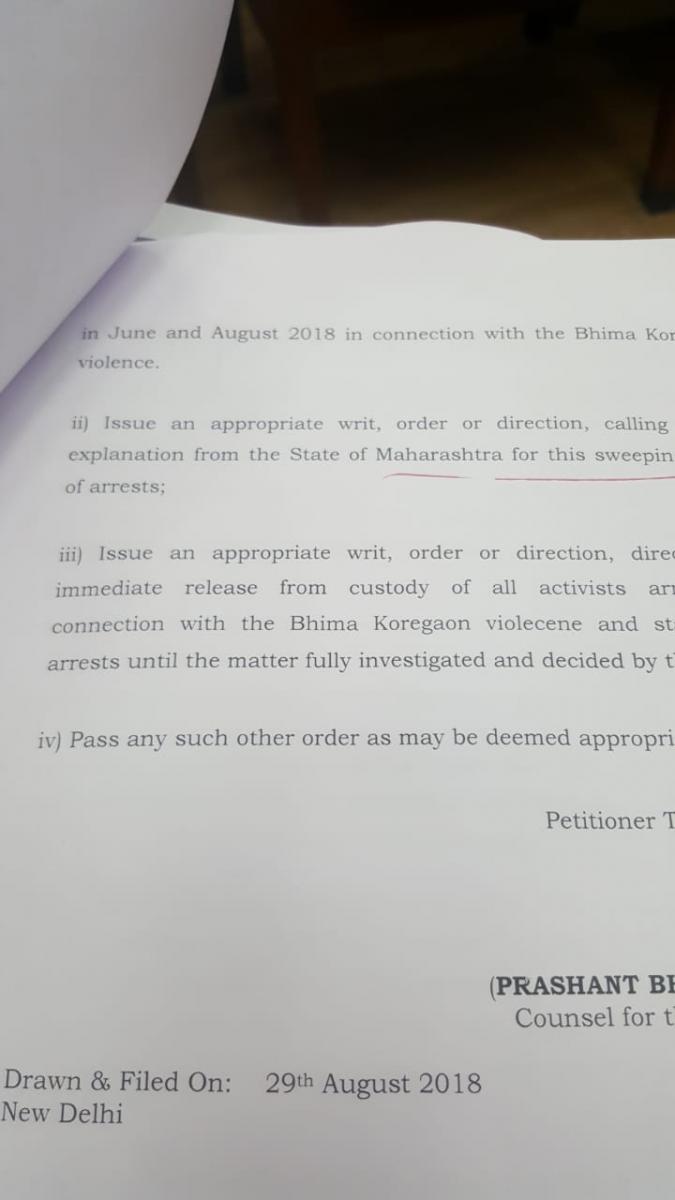 The petition states that none of the persons arrested were even present at the Bhima Koregaon rally (or meeting) held in Bhima Koregaon and Pune respectively on December 31, 2017 and January 2018. The deliberate inclusion of the draconian provisions of the UAPA are meant only to deny basic freedoms and terrorise the populations, the SC was told.