Kerala Government allocates Rs 3 Crore to women filmmakers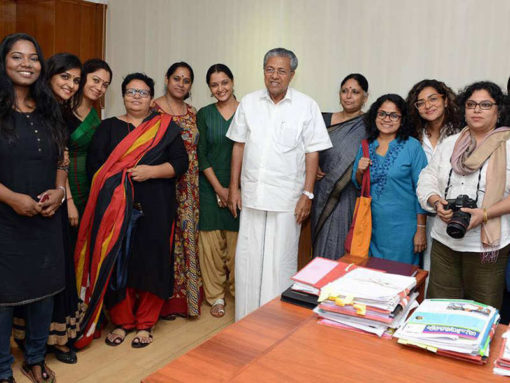 Image Courtesy: ToI
The Kerala government, in an unprecedented move, has allotted Rs 3 crore to women filmmakers of the Malayalam film industry. The allocated amount was announced by the Kerala Finance Minister Thomas Issac while presenting the 2019 annual budget for the state.
Issac
tweeted
saying, "Emergence of a women's collective has been an important turning point in the struggle for gender equality in Malayalam film world. Kerala budget provides for a special scheme to financially support women filmmakers."
According to sources, the amount has been allotted to the filmmakers after the Women in Cinema Collective (WCC) submitted a proposal to the government highlighting the issues faced by women in the industry.
Over the last couple of years, several women actors in the film industry have said that they have been denied many opportunities for being outspoken about the discrimination faced by them within the industry. Speaking to the
Indian Cultural Forum,
a member of the WCC said, "This is a much welcomed decision. One of the major issues faced by the women in the industry is financial capital, which is predominantly owned by the men in the industry. Hope this initiative taken by the government can provide more opportunity to the women in the industry."
Noted film-editor and co-founder of WCC, Bina Paul
told
The News Minute
, "We are happy that the government has taken such a decision. This is a first for any government in India. We have only heard of the European Union and Sweden government announce such schemes in the past. We realise it is a very small amount. But this amount could help at least a few women. These days, documentary makers make films in Rs 30-40 lakh and this amount could be subsidised for them, without compromising on quality. Therefore, such token amounts are important."
WCC is a collective of women working in the Malayalam film industry. It includes directors, assistant directors, technicians, artists, makeup artists etc. and presently has a core of 20 members. The collective was formed in 2017 after a female actor in the industry was abducted and sexually harassed. After the police enquiry, it was found that her colleague and a well-known actor of the film industry, Dileep, was involved in her abduction. Rather than supporting the actress, the Association of Malayalam Movie Actors (AMMA) stood with the accused. Subsequently, a group of women from the industry formed this collective. The formation of WCC has opened up the gates for discussion on issues of gender not just within but also outside the industry.
Appreciating the decision in a statement shared on Facebook yesterday, the WCC members
said
, "It's a democratic decision made by the government. The allotment of Rs 3 Crore would provide scope for women to work in the industry. It also gives them confidence to stay in the field. Since the formation of the WCC, this was one of the demands we made to the government. And as women who are fighting against the existing norms in the society, this is also a validation of our struggles."
Courtesy: Indian Cultural Forum