The Supreme Court has directed Prateek Hajela, the State Coordinator of the National Register of Citizens (NRC) in Assam, to
adhere to the July 31, 2019 deadline
laid down by the court for publication of the final NRC. Also, when Hajela informed the court that hearings on Objections applications had started but the objectors had failed to turn up, the court also directed him to exercise discretion while keeping the law in mind.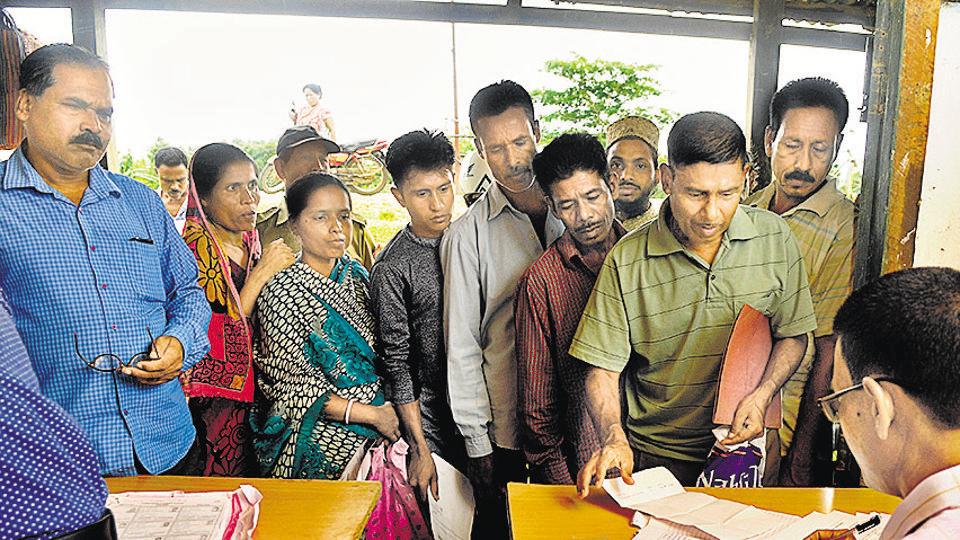 Hearings into objections began on Monday May 6 and since then there have been instances of what is being seen as
"fake" objection applications
where though an objection has been raised the objector has either failed to turn up for the hearing or denied filing the objection. In some cases objectors claim they have been
forced to file objections
by local groups. All of this points to malicious intent to harass people who have already gone through the wringer in their attempt to have their names included in the NRC.
The All India Muslim Students Union (AAMSU) which is one of the stakeholders in the ongoing case in the Supreme Court feels that this is a deliberate attempt to harass minorities. AAMSU adviser Azizur Rahman told
Indian Express
, "Objections are important in the NRC updation process. But most objections have been filed to harass religious and linguistic minority communities."
The final draft of the NRC that was published on July 31, 2018 had excluded over 40 lakh people. Many of these were either Muslims or Bengali Hindus. A large number of those excluded were also married women and children who suffered due to having limited or no official documents.
CJP had then
swung into action
to help these people complete the process of filing claims to have their names included in the NRC. Our volunteers went door to door across 18 of the worst affected districts to help people with their documentation and applications. Over 36 lakh people have filed claims so far.
However, in a cruel twist of fate, the number of Objection applications that stood at just over 700
spiked suddenly over a two day period
just before the December 31, 2018 deadline with the final number of objections now standing at over 2 lakhs! Maximum number of objections were filed from Barpeta, Nagaon and Morigaon. It is believed that the All Assam Students Union (AASU)
was behind the sudden jump
in numbers. Interestingly, AASU, that is also one of the stakeholders in the SC case, has been at the forefront of the "indigenous" vs "outsider" debate in Assam and played a crucial role in the signing of the Assam Accord in 1985.