Pratapgarh: In yet another case of caste-based atrocity, a 33-year old Dalit farmer's limbs were cut and then burnt alive by a group of miscreants when he was resting near his farm in Kotwali Patti, Bela Rampur, Pratapgarh, Uttar Pradesh.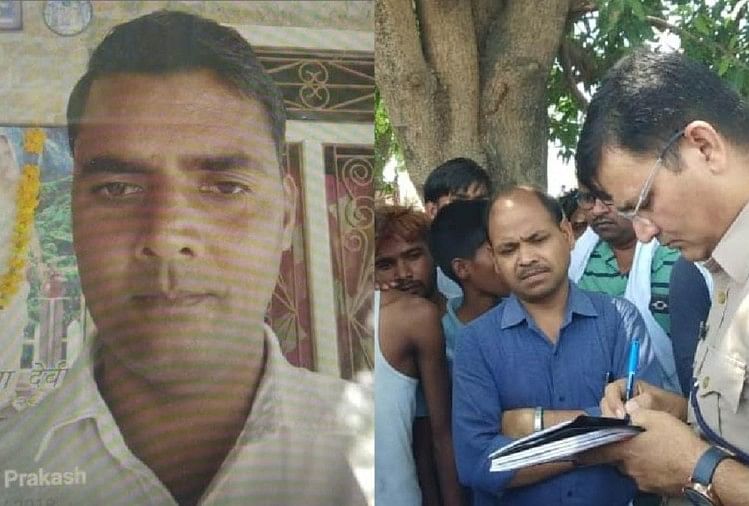 Image Courtesy: Amar Ujala
As reported in
Amar Ujala
, the gruesome incident took place on Monday morning when the victim, Vinay Kumar Saroj alias Bablu, was sleeping near a pumping set, just 300 meters away from his house, to guard his farm. Reportedly, the accused attacked Vinay, cut his limbs and then tied him to a cot before burning him alive. At around 05.00 pm, the victim's brother, Omprakash, while on his way to the pumping set, saw flames coming out from a distance and rushed towards the spot and saw his brother's entirely burnt body.Shocked, he screamed after which all the villagers gathered at the incident spot.
The villagers alleged that despite informing the Patti police, they came in late and informed the seniors after preliminary investigation. After sometime, the Circle Officer, the Sub-Divisional Magistrate and the Senior Superintendent of Police reached the place and interrogated the victim's family members. When the officials tried to take the victim's body for post-mortem, the furious villagers demanded the District Magistrate (DM) be called, failing which they wouldn't let them take the body. Only after the DM, Markandey Shahi, reached the spot and assured the family of a compensation of Rs. 9 lakhs, license to hold weapons and police protection, did the family allow the officials to take the victim's body.
The police has lodged a complaint against unknown persons under sections
302
(murder) and
201
(disappearance of evidence). According to the latest developments, the police has taken Vijendra, the victim's partner in his piggery business, into custody for interrogation.
It is yet unknown whether the victim was brutally murdered for belonging to the lower caste or due to some internal rivalry. Investigation is underway.
Related Articles:
Another case of caste-based atrocity: 8-year old Dalit boy made to sit on hot tiles over suspicion of theft, Maharashtra