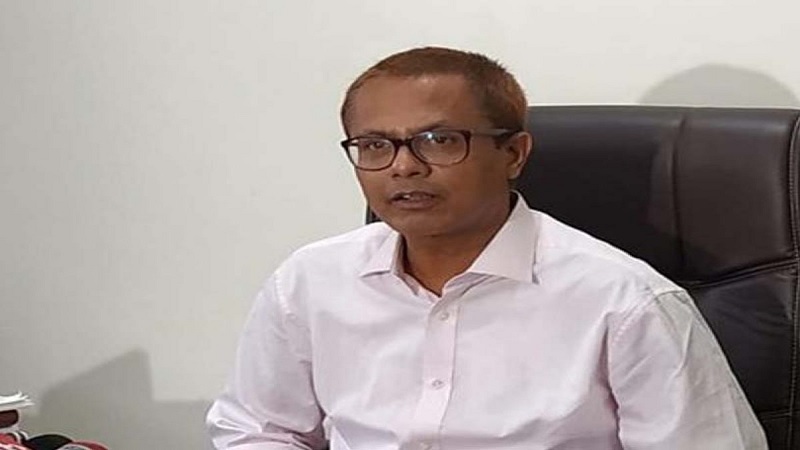 Image Courtesy:nenow.in
Assam BJP MLA Shiladitya Dev's communally-motivated posts have finally been taken down by Facebook as per the implementation of its community standards. But it was only because of a TIME magazine investigation that the social media giant was jolted into action and took down the hate-filled posts.
Facebook had allegdly even turned a deaf ear to repeated complaints by NGO Avaaz that denounced Dev's anti-Bangladeshi-Muslims comments. According to the TIME report, Avaaz officials had tried to have a meeting with Facebook officials to talk about the hate-speech posts in India including Dev's posts. However, the company officials had left the meeting midway citing other important work.
This despite the fact that the MLA had been named in several FIRs earlier this month for describing a beloved personality in Assamese literature as an "intellectual jihadi."
The sequence of events, concretises a theory suggested by journalist and digital rights activist Nikhil Pahwa during a legislative proceeding last week that Facebook does not act upon its community standards unless shamed by the US media. A pitfall of this apathy is the encouragement it gives to those propagating hate.
In Dev's case, instead of apologising after the TIME story, he posted the following statement on his other Facebook account suggesting zero remorse for his conduct despite being a people's representative:
In 2019, Avaaz had included the State Legislative member in its 'Megaphone For Hate' report as a promoter of communal hate in Assam. Many Assamese people including officials from the BJP condemned Dev's remarks about Syed Malik and demanded a public apology. Accordingly, he posted a statement on his Facebook account on August 8:
Loosely translated, Dev wrote in the post that someone had 'created' a controversy from his comment on Syed Malik and apologised if his statement had hurt someone which was not his intention.
However, his apology came too late. Over the years, the man became notorious for denigrating Bangladeshi Muslim to "rapists."
This makes Facebook's lax attitude towards Dev's posts even more upsetting. As journalist and author Paranjoy Guha Thakurta pointed out, Facebook is committing a crime in ignoring posts that have been the subject of FIRs.
Earlier this month, the Wall Street Journal reported how Facebook's hate-speech policy implementation was hindered by Indian politics.
As per Facebook's own community standards, "We define hate speech as a direct attack on people based on what we call protected characteristics — race, ethnicity, national origin, religious affiliation, sexual orientation, caste, sex, gender, gender identity, and serious disease or disability … and also provide certain protections for immigration status. We define attack as violent or dehumanizing speech, harmful stereotypes, statements of inferiority, or calls for exclusion or segregation."
By its own definition, posts such as those made by Dev fall under the category of hate-speech. Yet the bitter truth remains that the company needs to be scrutinised by US media for such content to meet its consequences.
Related:
Denounce anti-Muslim bigotry: Facebook employees
What is the BJP's latest status update on Facebook?
Facebook protects hate speech by 'regime favourites' of ruling BJP?