Finally there is action: the Election Commission, roundly criticised for inaction on communal comments in the ongoing election campaign, has banned UP CM Yogi Adityanath and BSP chief Mayawati from election campaigning for 72 hours and 48 hours respectively, starting from 6 am tomorrow, for violating Model Code of Conduct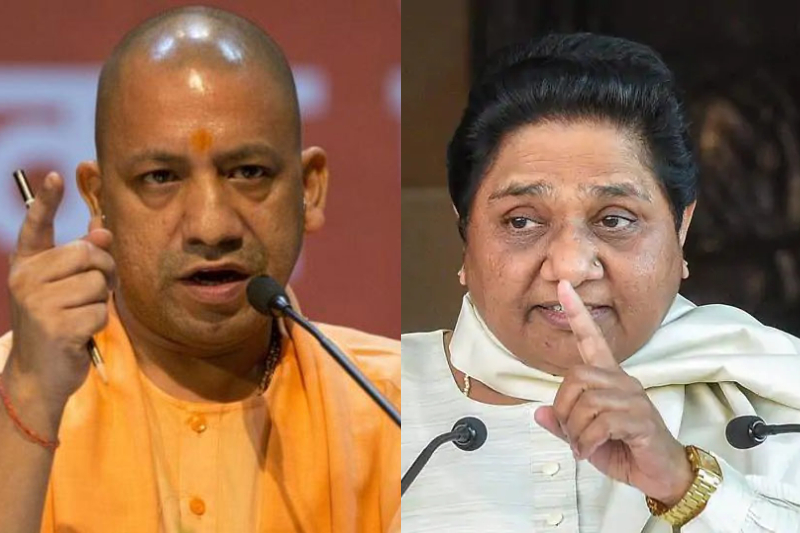 The Election Commission on Monday "strongly condemned" Uttar Pradesh Chief Minister Yogi Adityanath and BSP supremo Mayawati for their communal remarks and barred them from campaigning for different periods. Ironically other violations like prime minister Narendra Modi's photographs on tea cups, boarding passes etc etc have escaped any such stringent move.
While Adityanath was barred for 72 hours, Mayawati has been barred for 48 hours, separate EC orders said. The two have also been "censured". Mayawati was issued the notice for her speech in Deoband appealing to Muslims to not vote for a particular party. The BSP chief had prima facie violated the model code of conduct, the poll panel found.
Adityanath was served the notice for his "Ali" and "Bajrang Bali" remarks while addressing a rally in Meerut.He compared the Lok Sabha elections to a contest between 'Ali', a revered figure in Islam, and Bajrang Bali, the Hindu god Hanuman.
No action by EC on VHP
There has been an overall outcry over the fact that ther EC has been tame in dealing with the violent aggression of Hindutva outfits. Last week, the The Vishwa Hindu Parishad (VHP) announced plans to organise 
700 shobha yatras
 to celebrate Ram Navami across South Bengal on April 14, just four days before the second phase of the general elections. Given that these yatras have a history of inflaming communal passions and leading to large scale violence, shouldn't the
Election Commission step in and put an end to the Sangh Parivar's hateful and divisive agenda? 
Reports show that arms were brandished at such yatras all over Bengal despite the 'cautionary' note by the EC.