Kerala Will Not Bow Down to the Politics of Hate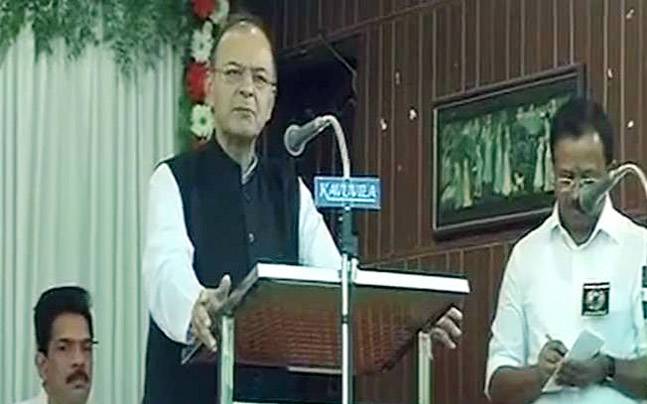 What would be the state of your mind, if you witnessed your father being stabbed to death in front of you amidst his desperate attempt to save you from a gang of murderers? This question comes to mind whenever I think about a close friend, Siva Prasad. A comrade.
This is what happened to Siva Prasad about three years back. Siva Prasad, a native of Trivandrum and a member of SFI Kerala state committee was never involved in any criminal activity neither was there any ever filed against him for disturbing peace or transgressing on th dignity of another person.
It was his father Narayanan Nair, a member of CPI-M who induced the values of democratic and secular politics in him and introduced him to the Left movement. He was never part of any clash, neither political nor any other, throug his life. Narayanan Nair did not even have a petty case or any charges against him. Yet,  he was stabbed and killed by the Sanghi brigade who broke into his home with deadly weapons. The only crime he committed was resisting these criminals, (allegedly) owing allegience to the RSS, when they came searching for his son. He lost his life. Siva Prasad and his brother survived the murderous attack with severe injuries. But, on the hospital bed, they received the news of the passing away of their beloved father succumbing to deep wounds o violence and hatred.
Can our Union Finance Minister Arun Jaitley please shed  a few tears  to acknowledge  the pain and deep sorrow of Siva Prasad?
We used to pay salutes to these brave martyrs before any of our conferences began. We still do. We raise slogans and promise them that we will never let their dreams for a better world fail or falter.
Vijin, also a comrade and a former collegue of mine in the SFI was also part of many such conferences back at home. I wonder, if he must be remembering his father when he chants the slogans about these martyrs, every time.
His father, Parayi Pavithran was killed by (allegedly) the RSS on a Harthal day following the murder of an another CPI-M activist, Sudhir Kumar by the same Sangh brigade in Thalassery of Kannur district.
Parayi Pavithran was just a sympathiser of the CPI-M, not even an active leader even at the  local level. He may never have even considered himself under threat from these  (allegedly) RSS killer gangs.
In an early morning attack, about ten years back, when he had gone out on a simple domestic mission, to buy milk, he returned in the shape of a badly mauled body. Can ever Vijin expect a word of consolation and solidarity from Arun Jaitley who dramatically rushed to Kerala when the gang war , perpetrated by some of the supporters of his own party took the life of an RSS worker in the state capital. ?
The news of the killing of Dhanraj had shaken the conscience of this region -- Payyannur --- a  year ago. There were no immediate clashes or conflicts in the area that were the cause. Murders out of political rivalry are not a familiar happening for the people of Payyannur. At a time when nothing of this sort was expected, Dhanaraj a former DYFI activist and a well known CPI-M worker of Payyannur was butchered in front of his wife at his home by a group of (allegedly) RSS criminals. He was a close friend to many of us, available at the beck and call of anybody in need, irrespective of their political affiliation. Later it was found in the course of the police enquiry that the murderers had been brought from the southern end of the state to the north to carry out this criminal operation. A youngster was killed -- not as an immediate consequence following any political clash nor as an act of rivalry -- but simply to just to create an atmosphere  of insecurity, conflict and fear. Can Arun Jaitley please meet the wife of Dhanaraj or at least condemn the barbaric act of his colleagues in the RSS which took her life partner away. ?
On the day of the results to the recently conducted assembly elections, Ravindran was happy and in a mood to celebrate the thumping victory of Left Democratic Front (LDF). He joined his comrades amidst the victory procession at Dharmadam constituency represented by the current chief minister Pinarayi Vijayan. A group of (allegedly) RSS criminals, frustrated and bitter, over the victory of Left in the elections, threw a bomb at him which robbed the life of a middle aged man. This was the first political murder after LDF won the election last year. Does our Cabinet minister  Jaitley have the moral courage to acknowledge  this fact?
Months before the murder of Ravindran, Sarojini, mother of a CPI-M activist was killed by  bomb thrown at her house and just weeks after that, another CPI-M local leader Mohanan was butchered in broad day light even as RSS was marching to the AKG Bhavan in Delhi against so called Left terror. All these were done by the same criminal communal group. Where was the media also, then?
I would have met Sajin Shahul and Fazil somewhere in SFI Conferences or struggles if their lives had been spared  by the blood thirsty (allegedly) RSS criminals. They were only 19 and 21 years when life was cruelly snatched away. Their parents come to SFI conferences to greet the comrades of their sons. Both the lives were taken by RSS. Neither religion nor age matter to the fascist forces unleashed in north Kerala. According to the Sanghi agenda a person deserves death if he is opposed to the politics of communal hatred . Will the sympathy of Arun Jaitley reach the broken hearts of the mothers of Sajin Shahul and Fasil?  
Leave out all these, they were, after all, members of the SFI, DYFI or CPI-M, members of the Left movement, which is the bête noire of Sangh Giroh. But Ananthu and Nirmal were not.
Ananthu was a 'plus two' (two years after Std X) student from Alappuzha who was killed by RSS for having stopped attending their Shakhas only a few months back. Ananthu was waiting for his plus two final examination results to pursue further studies. The news of his scoring high marks in the examination reached his parents even as they struggled to cope with news of the death and the realisation that they would have to survive the rest of their life only with the memories of their child, murdered  by (allegedly) RSS workers. Nirmal was also killed by a Sangh Parivar activist in Thrissur recently. Does Arun Jaitley have the eyes, or heart to see these murders and will he offer a word of consolation to the family of the deceased?
The state committee office of SFI was also attacked, just days back. Since he was in the city, Arun Jaitley could have also visited that building which is built in memory of a student leader, KV Sudheesh, who was cut into pieces by  (allegedly) RSS goons, in front of his parents inside his house at  midnight years back.  The list goes on and on.
Mr. Jaitley, it would not be an easy task to convince the people with your lies of "Marxist terror" in Kerala. They have witnessed the caprices of  the counterparts of the lynching mobs, who have taken to a murderous spree against left activists in the state for successfully resisting all their divisive agendas to polarise people on communal lines despite of Kerala having the largest number of RSS Shakhas.
Fourteen people have been killed (allegedly) by the RSS since LDF formed government in Kerala in May 2016. It includes many CPI-M activists from 19 year old Muhsin to Mohanan aged 50. The list also consists of a person who was killed for converting to Islam according to his wish and constitutional right and also a Madrassa teacher who was stabbed to death as part of a plan to provoke communal violence. What provides them such courage and confidence to continue their murderous spree even after repeated reminders by the people that they do not deserve to represent them in any elected bodies nor their divisive policies will not be allowed to get rooted?
The answer comes in the form of the the visit of Arun Jaitley to Kerala.  All these incidents described above have happened in the recent years. And many more stories of blood and gore are left to be told. Time and space will not suffice to go into details of each act of killing by the Sangh forces over the last five decades. Quoting from police records, former DGP of the state Alexander Jacob has stated that "527 CPI-M Workers were killed by political opponents in Kerala since the 1970s. 442 people were killed from other political parties altogether in which 185 are RSS workers." Though this counting of the dead is itself a degrading act, this single  fact alone should sufficiently establish who are the greatest victims of political violence in the state.  
When Kerala stands tall in all parameters of human development index according to the national data and remains the most peaceful state in the country, it is the RSS that continues to be one of the few disturbing and disruptive forces in the state.  
But no matter what, Kerala is not going to surrender before the criminal agenda set by the agents of politics of hate.
(The author is the CEC member of the Students Federation of India- SFI; the world (allegedly) has been inserted by Editors; the views expressed here are personal)