Investigating agency files FIR against its number-two official Rakesh Asthana, a Modi appointee, in an alleged bribery case.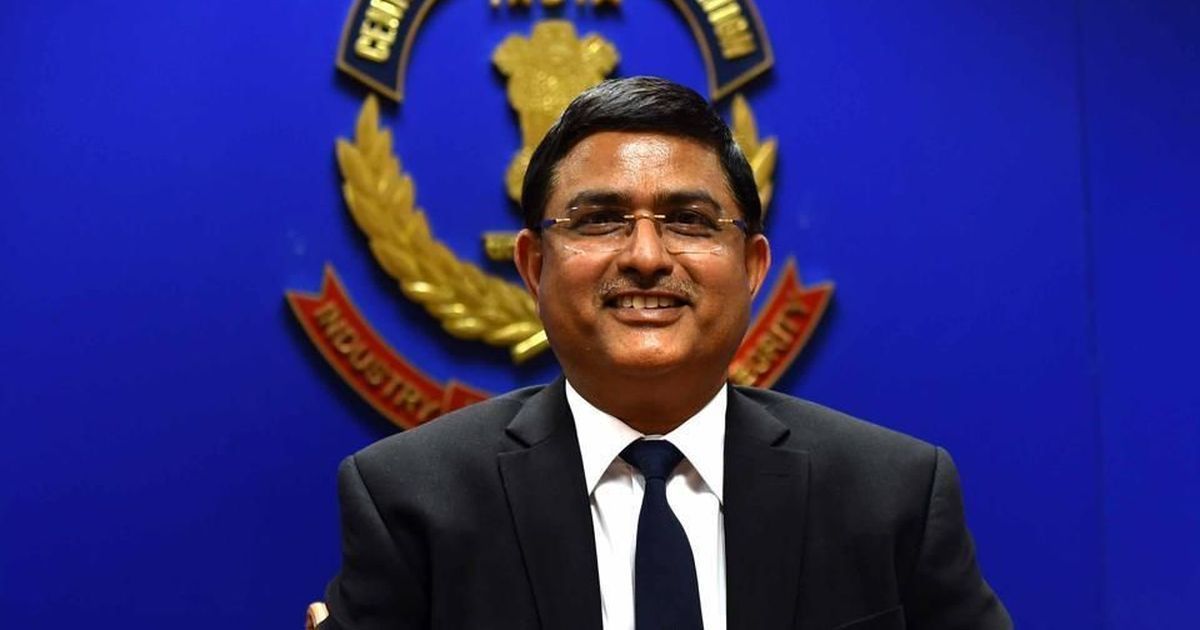 As the infighting within the Central Bureau of Investigation (CBI) turns uglier and murkier, the investigative agency on Monday arrested its officer Devender Kumar, who was working with CBI's own special director and number-two Rakesh Asthana. The CBI has accused Kumar of making false allegations against its director, Alok Verma, as per reports.
This comes in the wake of an FIR filed against Asthana – by CBI itself – on October 15, in which he has been named as a prime accused in a bribery case. It has been alleged that Asthana received kickbacks of worth Rs 2 crore from Moin Qureshi, a businessman, to settle a money laundering case against him. A Research and Analysis Wing (RAW) official, Samant Kumar Goel, too has been named in the FIR.
Asthana, who is known to be a favourite of Prime MInister Narendra Modi, is currently being probed in six cases, according to a report in The Wire. These include two cases in which he has been accused of taking bribes from the controversial Sterling Bitoech group, and jailed journalist Upendra Rai.
Asthana had earlier accused Verma of interfering in a corruption case against Rashtriya Janata Dal Chief Lalu Prasad Yadav which he is investigating. Verma had dismissed these allegations, and had claimed that these were attempts made by Asthana to divert attention from the serious accusations against him. The CBI had said that Asthana was deliberately maligning Verma's image by making false claims.
This massive infighting between the CBI's number-one and number-two has seemingly reached an impasse, and as a result, PM Modi has intervened, and has reportedly summoned both Verma and Asthana on Monday.
Commenting on the crisis in the country's premier investigating agency, Shantonu Sen, retired joint director, CBI, said, "The Central Vigilance Commission should forthwith ask the director and the special director of the CBI to step aside and institute an independent team to probe the allegations they have levelled against each other."
Full text of FIR and statements: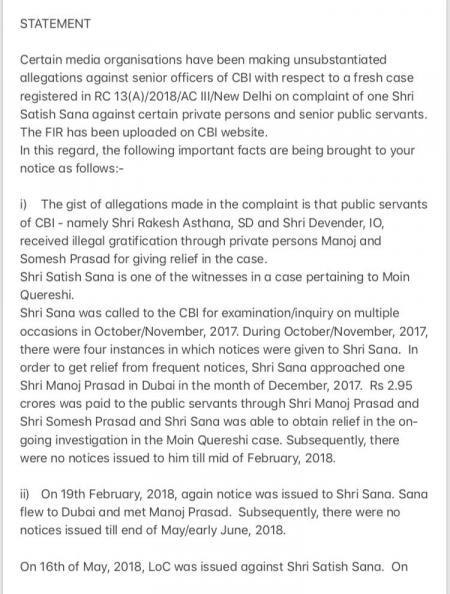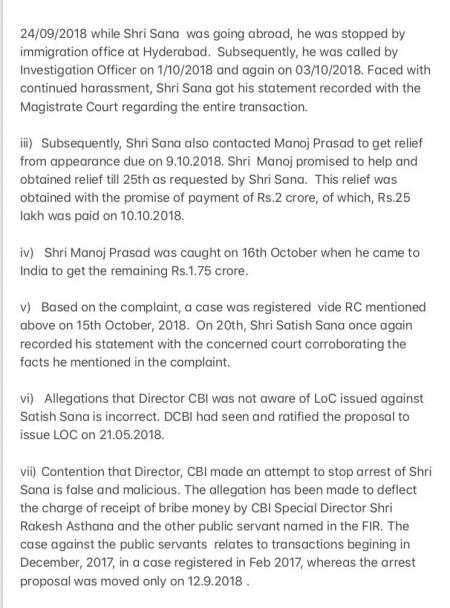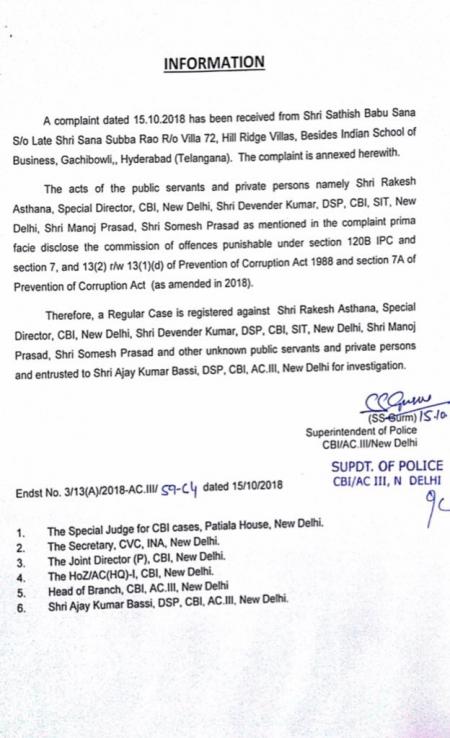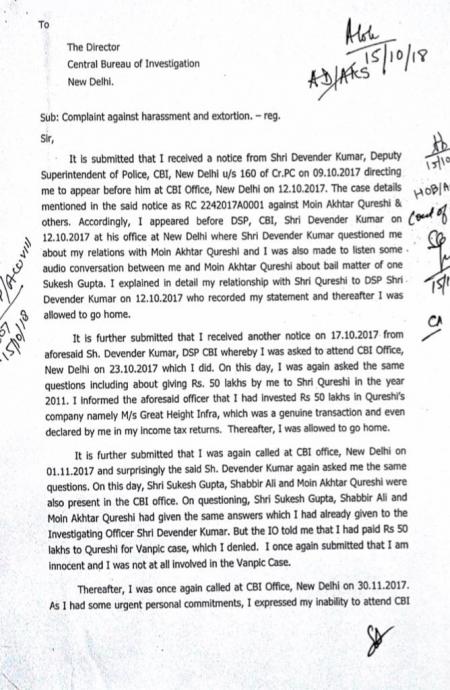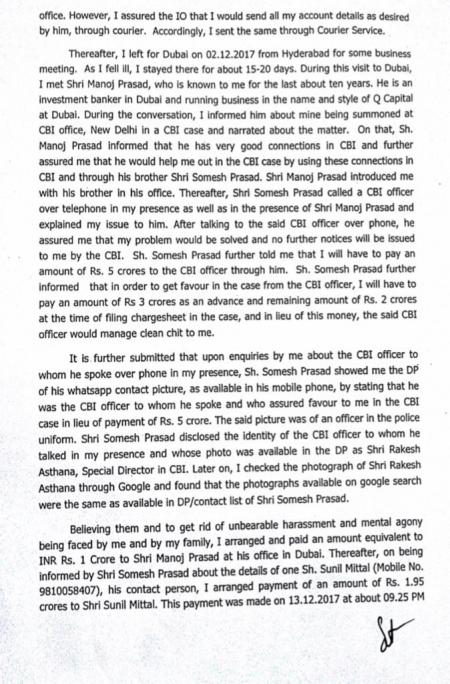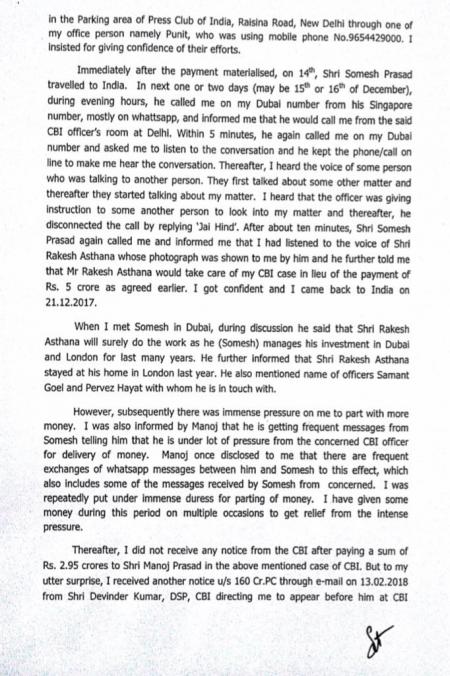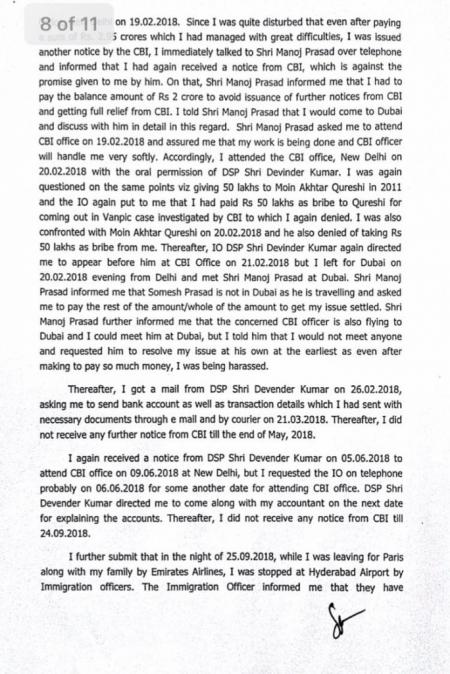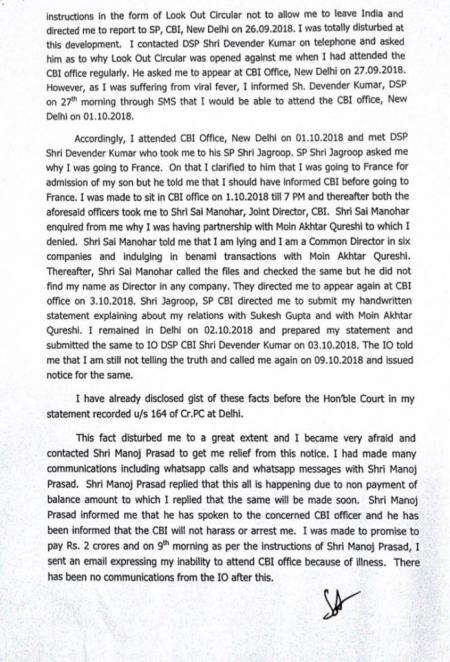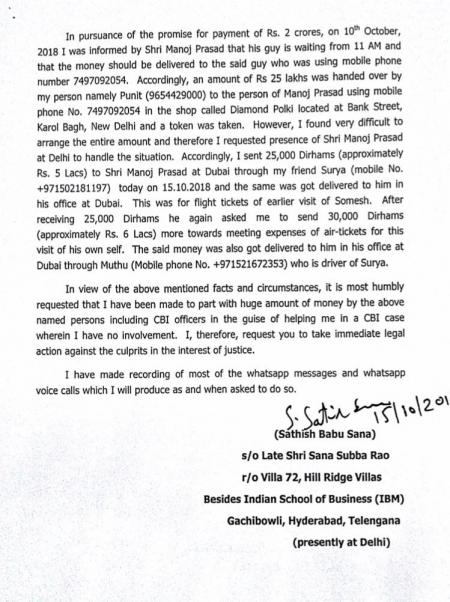 Courtesy: Indian Cultural Forum