Keeping good his promise to read the UP administration and government a class in Constitutional Values and the rule of law, Bhim Army chief, Chandrashekhar Azad reached the office of the District Magistrate Faizabad-Ayodhya and handed over a copy of the Indian Constitution to him. While on the one hand, various segments and off-shoots of the far right, supremacist Hindutva forces are building a clamour for the Ram Temple ahead of the ongoing state elections and the upcoming Lok Sabha polls, and the Opposition parties are largely playing the Wait and Watch game, this direct and peaceful move by dynamic Bhim Army chief is like a breath of fresh air. It is appropriate that Azad performed this unqiue form of political protest on Constitution Day.
In images, Chandrashekhar Azad's journey from Delhi to Lucknow to Ayodhya (Sunday November 26-Monday, November 26). At 4.30 p.m. Azad addresses a press conference at Vinay Khand, Gomtinagar, Lucknow.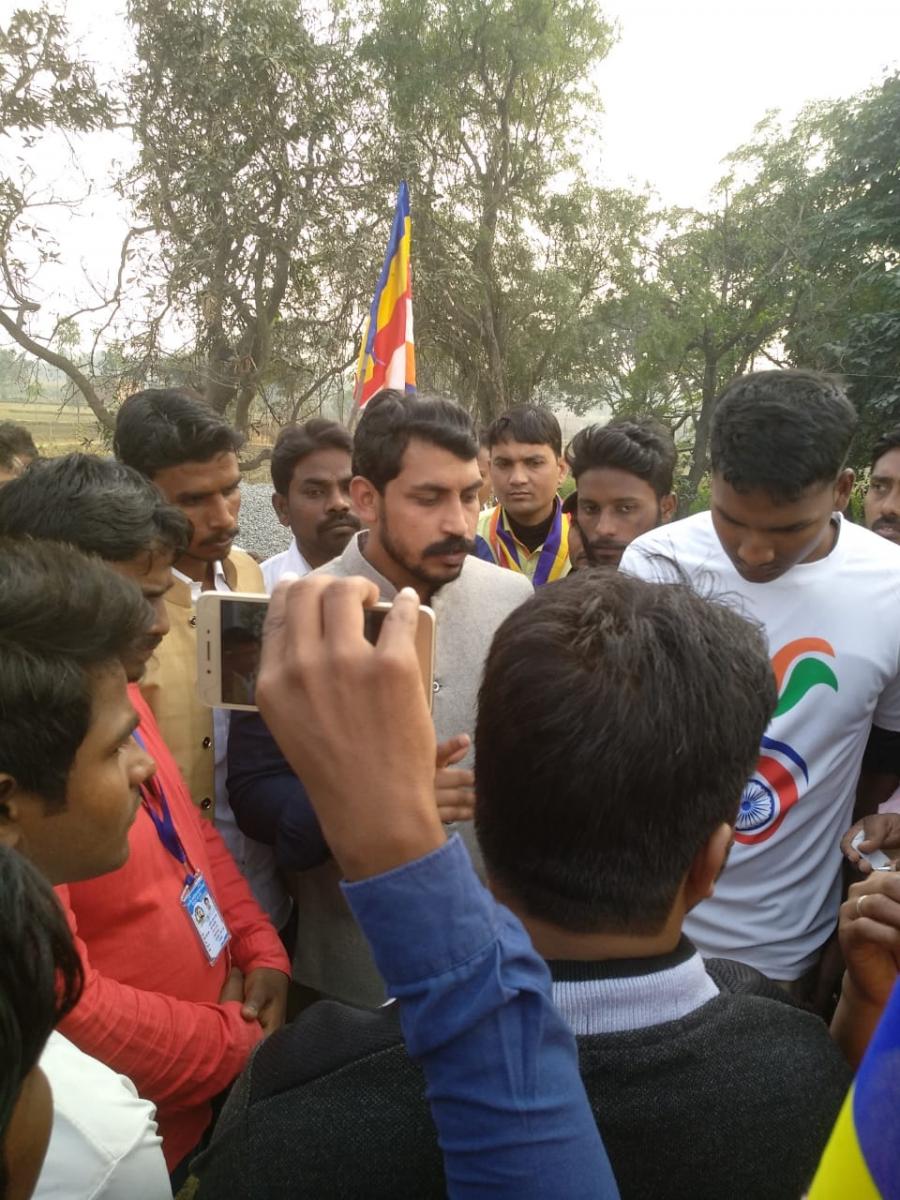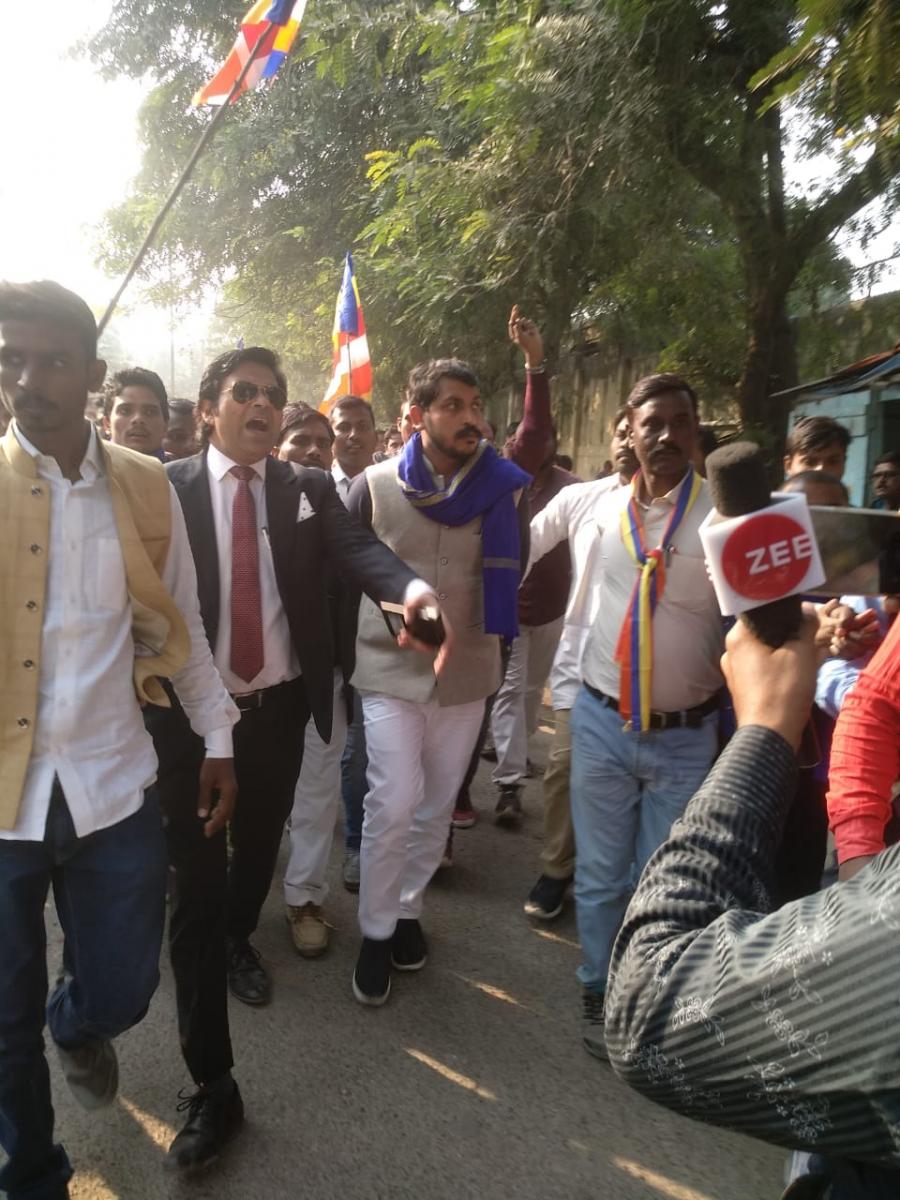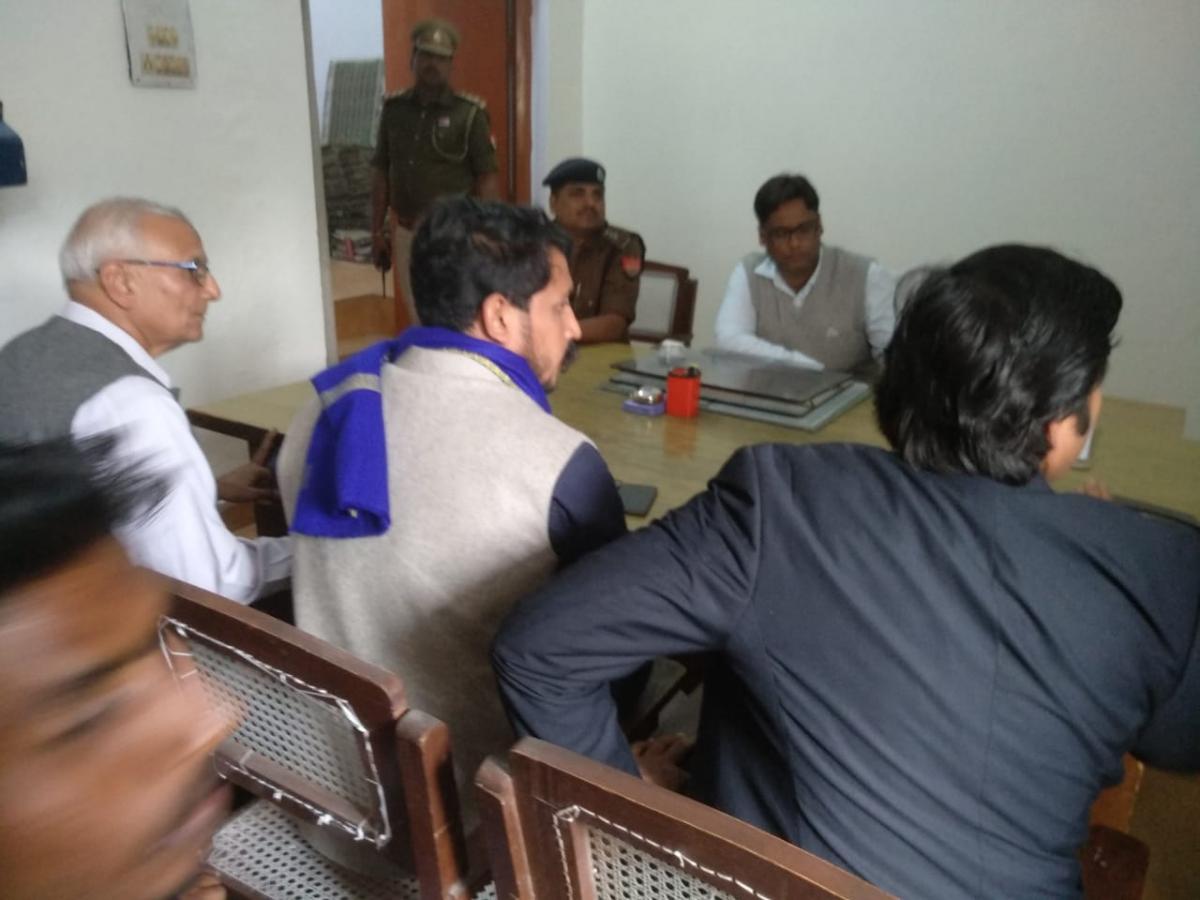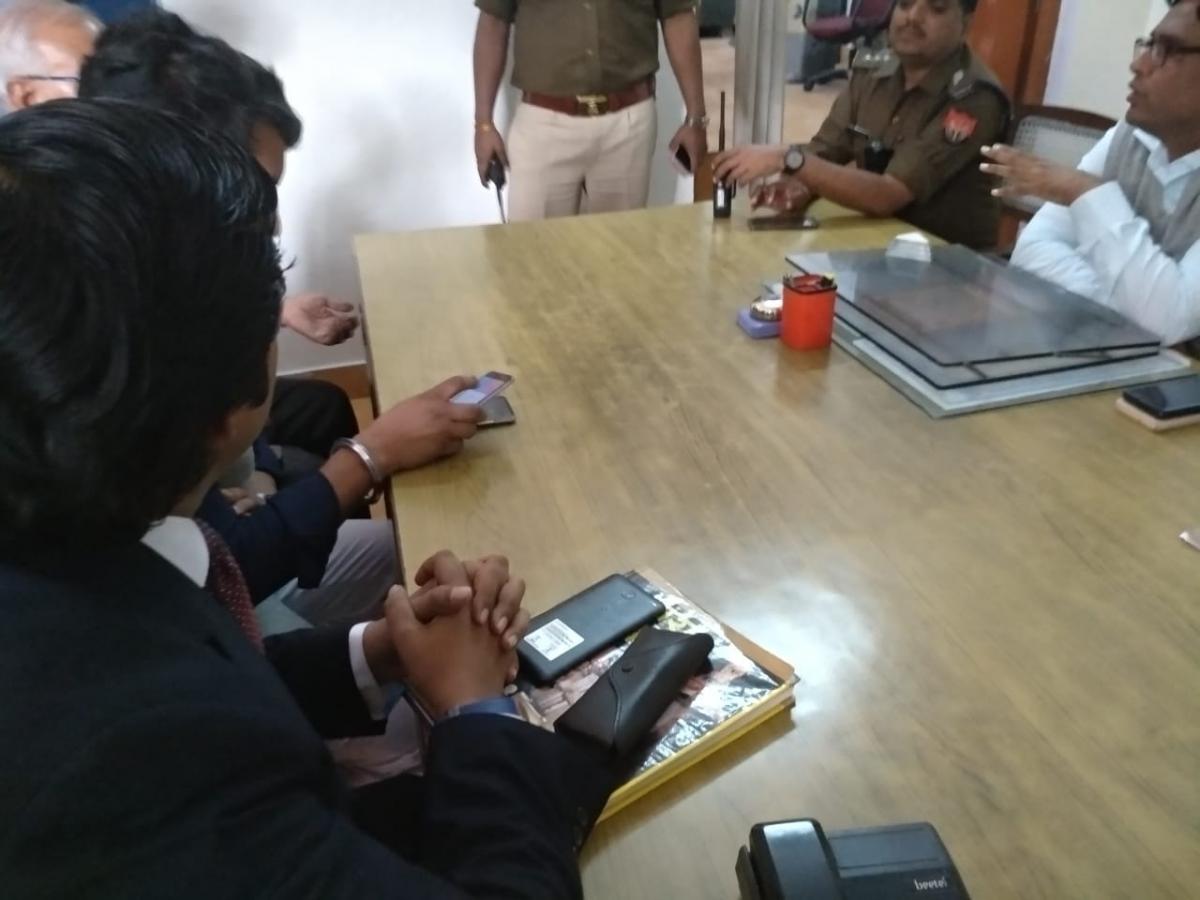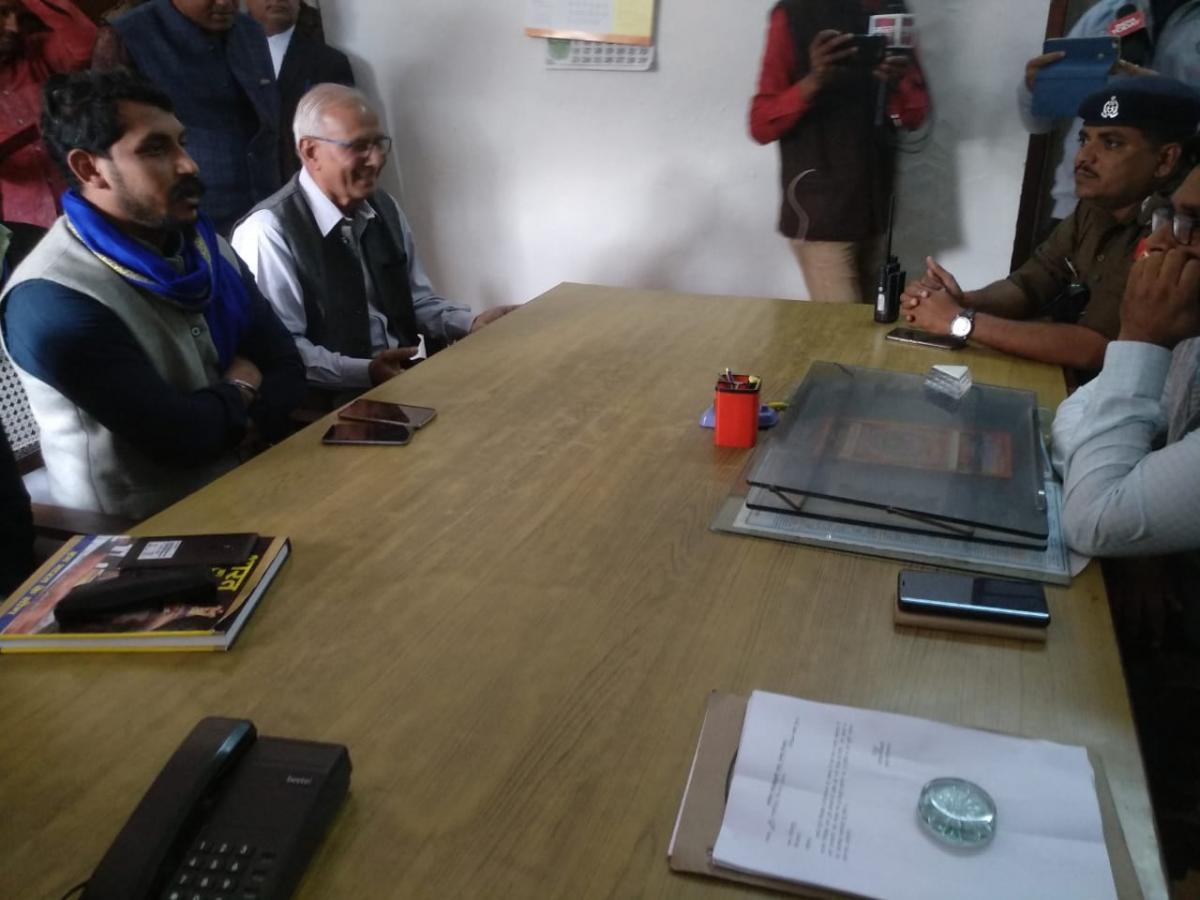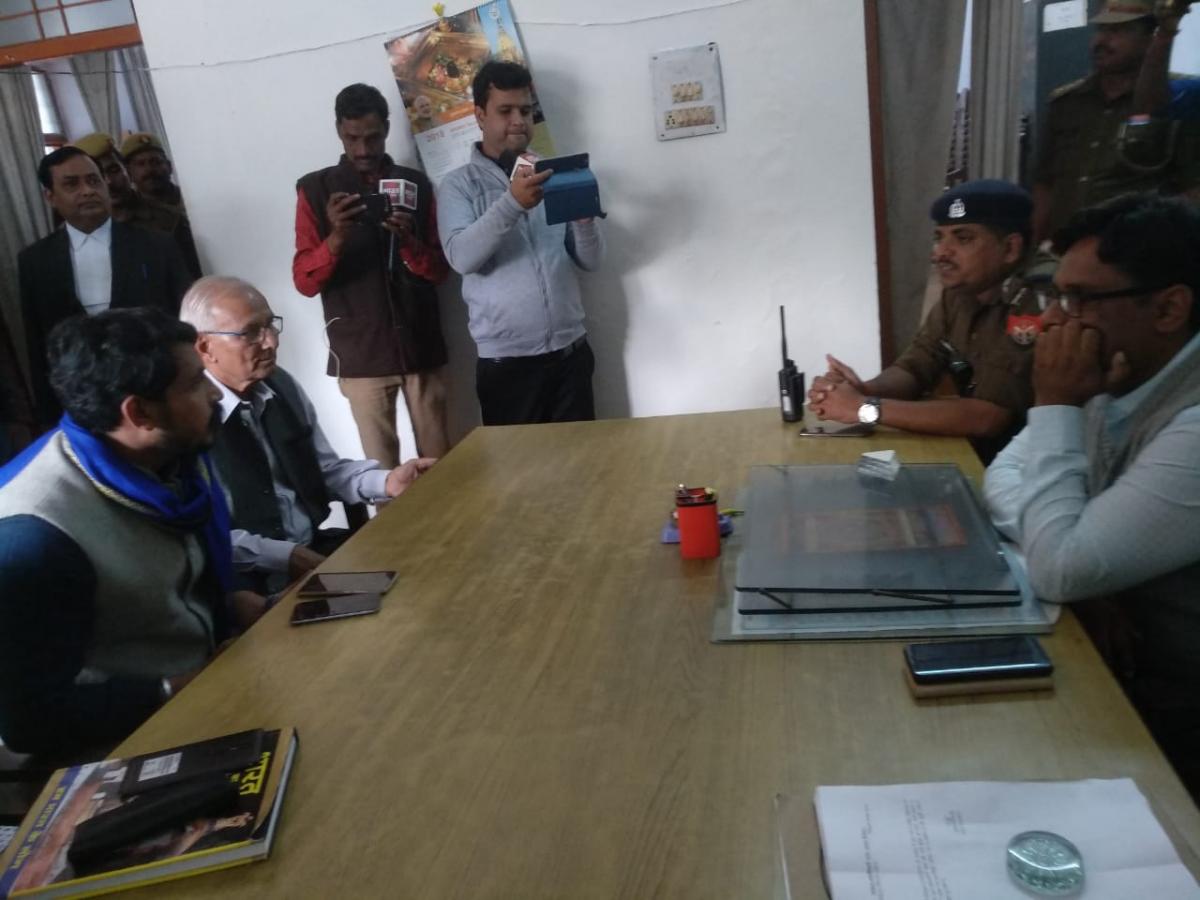 Yesterday, at a press conference in New Delhi today, Bhim Army chief Chandrashekhar Azad declared that he would head to Ayodhya on November 26th with a copy of the Indian constitution and a photograph of Babasaheb Bhimrao Ambedkar to remind the local administration of its' duties. His unique plan comes in the backdrop of a massive communal mobilisation by Hindutva forces in Ayodhya supposedly to push for a Ram Temple (even while the case is being heard by the Supreme Court of India) but clearly with an eye on the upcoming general elections of 2019. 
Chandrashekhar also said that if the governments led by Prime minister Narendra Modi and UP CM Yogi Adityanath cannot provide adequate security to the people of Ayodhya then they must resign and let the oppressed castes take power. He reminded how the UP government under Ms Mayawati had not let any untoward incident to happen when the Allahabad HC had pronounced it's judgement in the Ram janmabhoomi case a few years ago. Chandrashekhar also said that the renewed call for the construction of a Ram Mandir at the disputed site is against the constitution and is being done because the BJP has not had any success in the last four and a half years. Fearing an outbreak of violence, Chandrashekhar said that the Ayodhya movement is being done to 'break the country'. Responding to the question of how exactly he will enter Ayodhya, which reportedly resembles a fortress right now, he said ' Only time will tell how I manage to enter Ayodhya'. He also said that until the SC pronounces a verdict, status quo must be maintained in Ayodhya.