Guwahati, 2019: "NRC may have certain minor errors, but it is not manipulated, so it can't be rejected. If necessary we can have some remedial measure to sort out the errors," said Prasanta Rajguru, the Editor of Amar Asom, an esteemed Assamese Daily. He was speaking at a meeting  on "Assam after NRC: In search of knowledge" of civil society members at Assam Sahitya Sabha Bhawan at Guwahati on September 15.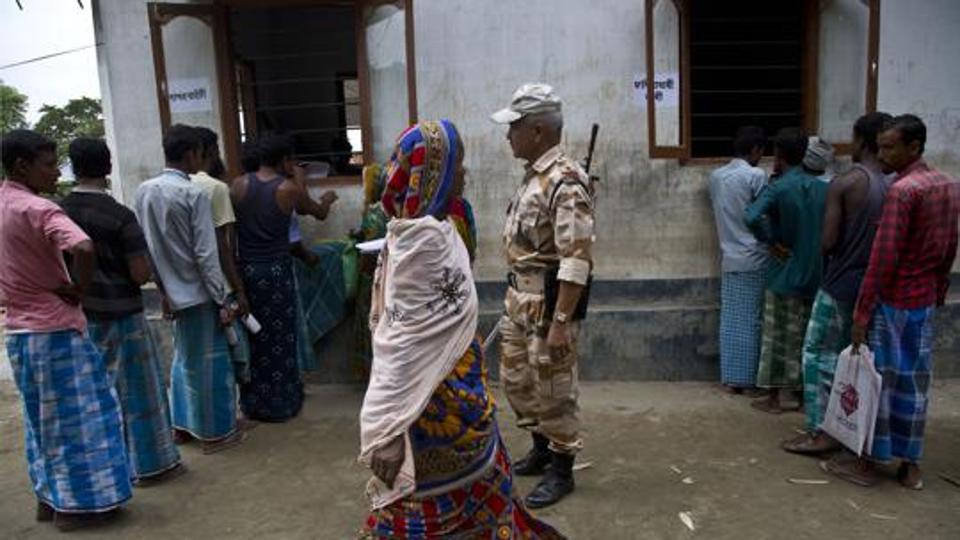 Some of the most enlighten personalities from a cross section of socio-cultural backgrounds attended the meeting in response to the enthusiastic call to come together given by Axam Sahitya Sabha, Nanda Talukder Foundation and Studio Nilima. The meeting Chaired by Dr Paramananda Rajbonshi, the president, Asom Sahitya Sabha and moderated by Mrinal Talukder, an Eminent Writer and Journalist from North-East India. The round table conference was attended by noted Jurist Arup Barbara, Bijan Mahajan, Santanu Barthakur, Kishore Kumar Kalita, AS Tapader, Journalist Prasanta Rajguru, Prasanta J Baruah, Sushanta Talukder, Zamser Ali, Rajib Bhattachryya, Ratnadeep Chaudhary, Technologist Subimal Bhattachryya, Brajen Deka, Educationist Ankur Tamuli Phukan, Pradyumna Goswami, Rights Activist Udayan Mishra and Ashraful Hussain. 
Other attendees included Sanjeev Kumar Goswami, Russell Hussain, Subhash C Kayel, Pro-Talk ULFA leader Sasha Choudhury and many more. A joint statement was issued after the round table conference by Paramananda Rajbonshi, the President of Assam Sahitya Sabha and Arup Barbara, Senior Advocate, Gauhati High Court. The statement said, "It is observed that  thousands of Indian Citizens have been dropped from the final NRC. At the same time it is alleged that few names of foreigners has been included in it. Taking notes on the situation, it will not wise full to reject the updated NRC. If there is any errors in it, we demand for taking the remedial measure." The statement continued saying, "The indigenous people dropped from the final NRC, must not go to Foreigners Tribunal's. Their names should be included in final NRC without any pre-conditions."
The two phase round table conference was held at a time when the ruling BJP and its allied forces are allegedly undertaking a campaign to reject the updated NRC. AASU and some other organizations are also demanding re-verification of inclusion list of final NRC. But civil society members oppose this strongly as the entire work of NRC was completed using scientific methodology, where it is tough to include any names without valid documents.