In an unexpected turn of events at the Supreme Court, Chief Justice Ranjan Gogoi
refused to recuse
himself from a case involving detention camps in Assam. Instead, he removed the chief complainant as petitioner!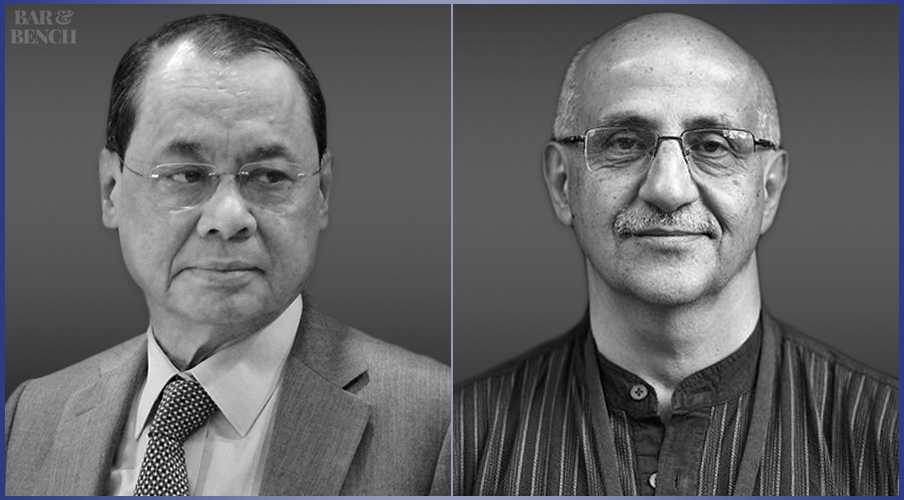 Image Courtesy: Bar & Bench
Activist Harsh Mander who has been campaigning against the inhuman conditions under which inmates of Assam's detention camps are kept had appealed to the CJI to recuse himself in light of a few statements made by the CJI at the previous hearing which Mander thought displayed bias against so called foreigners.
At the previous hearing while responding to the affidavit filed by Assam Chief Secretary Alok Kumar, Gogoi had
allegedly remarked
, "You have no right to continue in office after authoring such an affidavit... This court will not be party to such an unheard of arrangement... You have 900 detainees when lakhs of illegal foreigners have already intermingled with the local population. Most of these foreigners are in the voters' list and are taking part in the political system of this country."   
Mander had filed an application demanding Gogoi's recusal "in the interest of justice, in the larger interest of the institution." Mander submitted he feared the CJI's alleged bias against non-citizens would affect the outcome in the case. His
application says
, "The Statements made by the Hon'ble Supreme Court have been used by political parties to target the State of Assam and create an atmosphere of bias against the alleged foreigners by seeking their indefinite detention and deportation. It is respectfully submitted that even if the decision is likely to be influenced subconsciously due to the following reasons, as apprehended genuinely by the Applicant, Hon'ble Mr. Justice Ranjan Gogoi may recuse himself in the interest of justice".
Mander's
application further says
, "The Statements made by the Hon'ble Judges of the Supreme Court have a ripple effect not just within the judiciary of the country but amongst the public at large and therefore need to be made with responsibility and more gravitas than an off the cuff remark by any other citizen of the country". Mander's petition asks for compassion and humanity in treating all people, not just citizens.
Dismissing Mander's recusal application, the CJI
reportedly said
, "Recusal is destruction of the institution. We are not recusing. We will not allow anybody to browbeat this institution."
Mander had also submitted that he is no longer using legal services of senior advocate Prashant Bhushan. Interestingly, when the CJI refused to recuse himself and removed Mander as petitioner, he brought Bhushan on board as
amicus curiae
. Mander's name has been removed as petitioner and been replaced with the Supreme Court Legal Services Authority.