Poor implementation of the law against sex selective abortion, the Pre-Natal Diagnostic Techniques (Prohibition of Sex Selection) Act of 1994 remains a pressing problem in the country, ruled the Supreme Court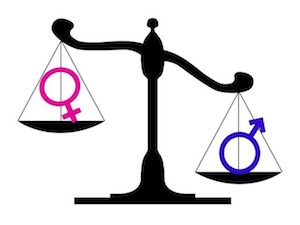 The selective abortion of female foetuses is a social ill of huge dimensions and the pervasive prenatal sex determination tests a means used for this selective action. A Bench of Justices 
Dipak Misra
 and 
Shiva Kirti Singh
 have issued directions in a PIL filed by the Voluntary Health Association of Punjab. In its judgment, the Bench takes strong offence to the practice of female foeticide, noting,
"When a female foetus is destroyed through artificial means which is legally impermissible, the dignity of life of a woman to be born is extinguished. It corrodes the human values. The Legislature has brought a complete code and it subserves the constitutional purpose."
The Supreme Court had previously issued several directions in March of 2013 in the case of Voluntary Health Association of Punjab v. Union of India & Ors., expressing its concern about female foeticide and the reduction of sex ratio. In fact, way back in 2001 as well, the apex court had passed a number of directions for the effective implementation of the PNDT Act. 
In a country notorious for following law more in breach, the plummeting child sex ratio should come as no surprise. The Supreme Court's move is a welcome one. Key takeaways from the judgment delivered yesterday include recommendations that the courts which deal with the complaints under the Act be fast tracked, and requested the concerned High Courts to issue directions in that regard.
The Bench also directed the Chief Justices of each of the High Courts in the country to constitute a committee of three judges to periodically oversee the progress of the cases.
These fresh directions come barely weeks after a Bench headed by Justice Misra 
rebuked Google, Microsoft and Yahoo's search engines
 for showing content on sex determination on its websites. The observations were made in a PIL filed by a member of the National Inspection and Monitoring Committee, Sabu Mathew George.
Interestingly, George had also sought intervention in the present matter, and was represented by 
Anitha Shenoy
. 
Colin Gonsalves
 appeared for the petitioner, and 
Sanjay Parikh
 for the Union of India.
Click here to read full judgment.