Violence broke out at Koregaon Bhima on Monday morning at the location of the 1818 battle between the Peshwa Army and the British East India Company. The Bombay Native Infantry that defeated the Peshwas led by Baji Rao II, was largely made up of Mahar Dalit soldiers. Their victory over 'upper-caste' Peshwas therefore marks an important event in Dalit history in India.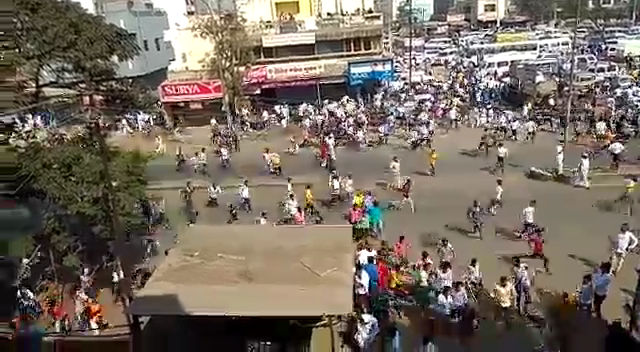 Every year thousands of people from Mahar Dalit as well as various Bahujan communities gather to pay their respects at a memorial at Koregaon Bhima. But something was different this year. "Something was off since morning itself," recalls folk singer and Dalit Rights activist Sheetal Sathe who attended the memorial service this year. "We reached at around 9 and not a single shop was open in any of the surrounding three villages. We couldn't even buy bottled water or food," she says. Sathe suspects this to be a social boycott of the Dalit community by nearby villagers.
"Then at around 11-11:30 people waving Saffron flags started gathering and pelting stones on the gathering of Dalits who were observing the 200th anniversary of the battle. Even people started throwing stones from buildings nearby," says Sathe. "Vehicles were attacked and broken, buses were burnt, many people were seriously injured. My group and I helped many people to safety. Some had serious head injuries," she says.