ImIn yet another brazen attack on the Dalit community, Pawan Kumar, a 34-year-old welder from Shamli in Uttar Pradesh was 
attacked by member of right-wing groups
. The attackers not only threw away his skull cap and shaved off his beard, but also converted him back to Hinduism after performing 'purification' rituals. A video of the attack has been widely shared online.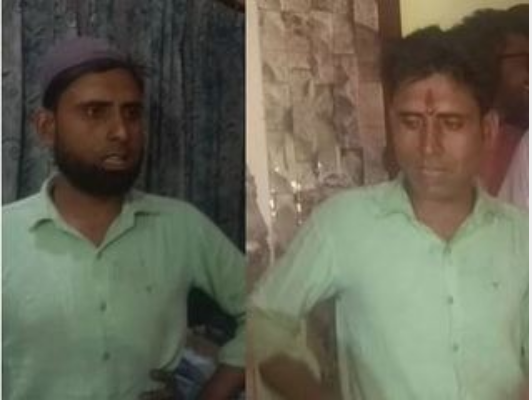 Image: Mumbai Mirror
A few weeks ago Kumar, a Dalit, had 
converted to Islam
. He had grown a beard and begun wearing a skullcap, as per the customs of the religion. It was alleged that Kumar was 
pressured into converting
 to Islam by a local madrassa. Kumar 
denied this
, saying, "I read a lot about Islam on the internet and decided to embrace it. No one forced me or lured me into this." 
However, Vivek Premi, regional head of students of Bajrang Dal, said, "Locals informed our activists in Vishwakarma colony about this sudden change. We 
arrived at his house
 and found the allegations were correct. He told us that a few Muslims 
lured him into embracing Islam
 in exchange of money to start his own business. They had also promised to find a bride for him. Later, clerics of a local madrassa converted him and even took him to court for registration. However, after counselling he understood that he had made a mistake and agreed to return to Hinduism. We conducted a shuddhikaran ceremony late on Monday night." 
Parvez Ahmad, a station officer at the Shamli police station said that the police was 
aware of the incident
, but that a complaint had not been filed.