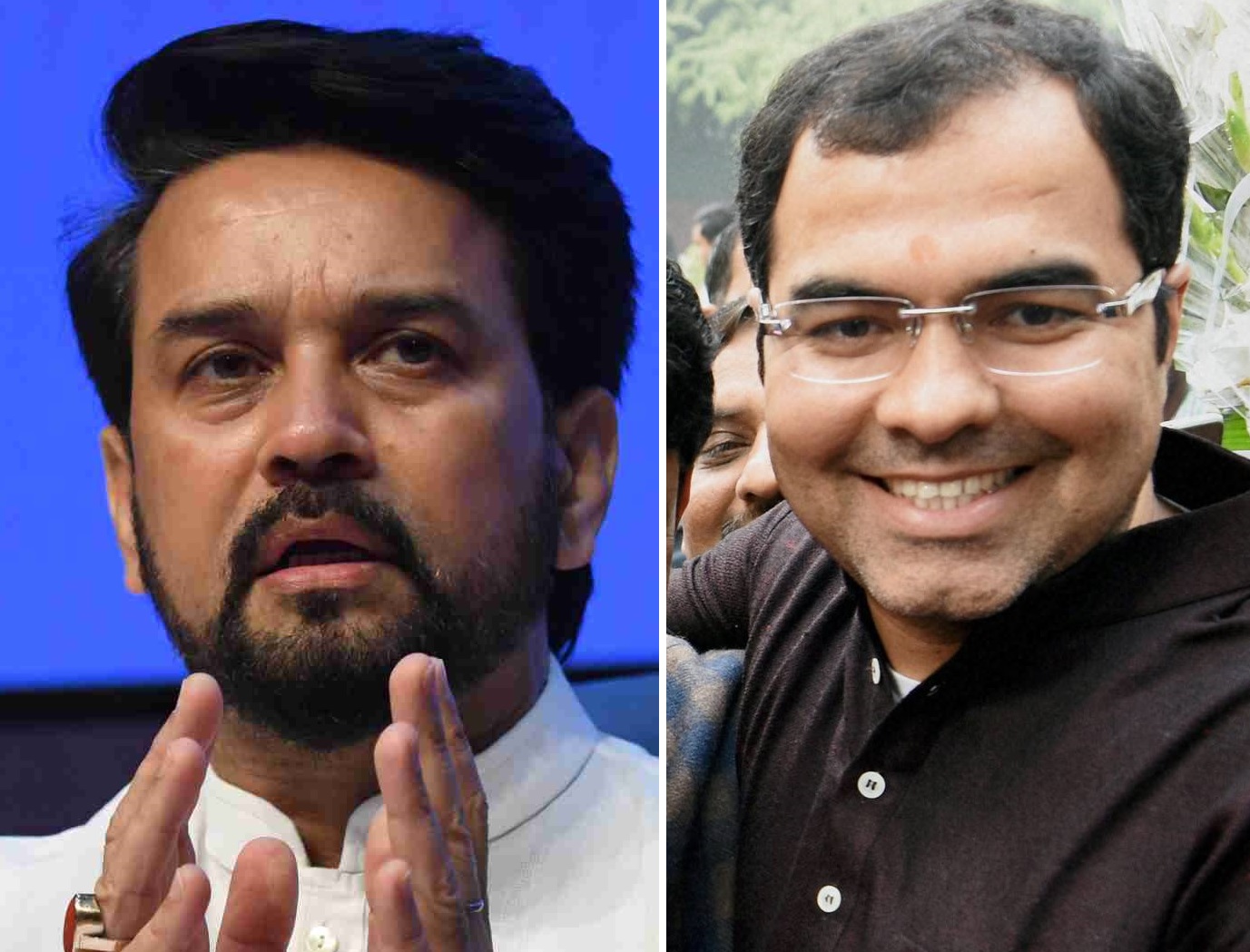 After reserving the order for three months, the Delhi High Court on June 13, 2022 dismissed the plea filed by Community Party of India (CPI) leader Brinda Karat and KM Tiwari in a case related to alleged hate speeches made by Union Minister Anurag Thakur and Member of Parliament Parvesh Verma in connection with the North East Delhi communal violence of February 2020.
As per Justice Chandra Dhari Singh, the writ petition even though maintainable, could not be entertained as the High Court should not exercise its power under Article 226 if efficacious alternative remedy is available, doing so would open Pandora's box for other cases. In the Court's view, the petitioner's counsel had failed to follow the prescribed mechanism under the Code of Criminal Procedure and while passing the order, the Trial Court had decided the complaint only on the grounds of jurisdiction without entering into the merits of the case.
Accordingly, the Court reportedly stated that in cases where effective alternative remedy is available, the same must be exhausted and that High Court intervention should not be exercised except in emergent cases, in the interest of justice. During the hearing on March 25, 2022, Justice Chandra Dhari Singh had reportedly remarked that if something is said with a smile, then there is no criminality but if something is said offensively, then there may be criminality.
Following is a thread of shocking statements reportedly made by Justice Chandra Dhari Singh in the previous hearing:
Questioning the criminality attached to the alleged hate speech, Justice Chandra Dhari Singh reportedly asked, "Was the speech made in front of the agitation point? That is why I am saying, Ye log, indicate to whom? Not for any particular community. Ye log can be anybody. How can you translate or think about this? There is no direct instigation. I am not on the point what it was meant for because we are in this writ petition is dealing only with legal issue." Adding to this, he asked, "Where is the communal intent in that speech?"
Additionally, the Court reportedly said, "Was that an election speech or speech during ordinary time? Because if any speech is given during election time then it's a different time, if you're giving a speech in ordinary course, then you're instigating something. In the election speech, so many things are said by the politicians to politicians and that is also a wrong thing. But I have to see the criminality of the act. If you're saying something with a smile then there is no criminality, if you're saying something offensive then definitely. You have to check and balance. Otherwise, I think 1,000 FIRs may be lodged against all politicians during elections."
In another shocking remark, the court reportedly said, "You are also adjudicating the right to speech and all these things, lot of things against two individuals or a group of individuals, that is a different thing. But when and what time, that was delivered and what was the intention. Only intention to win the election or intention to instigate the public to do the crime both are different things. Then you have to see the mens rea."
In what could be viewed by some as a demonstration of possible bias towards the accused BJP leaders, Justice Singh reportedly said, "I am not saying anything. Only I'm saying, sometimes people say something. I'm not on this case but general for better adjudication of this case. If you are saying something, suppose you've said something only for creating mahauland all these things, I think mens rea because political parties say something else other political parties say something different. Everybody is addressing their constituencies."
Background
The said petition was filed against a lower court order which declined the prayer for registration of a First Information Report (FIR) against Anurag Thakur and Parvesh Verma for their alleged hate speech. The plea referred to the rally in Delhi where Anurag Thakur was seen and heard chanting the communally charged slogan "Deshkegaddaron ko, golimaaron s**lon ko" on January 27, 2020. It also refers to another speech made by Parvesh Verma dated January 27-28, 2020, while campaigning for Bharatiya Janata Party and subsequently in an interview given to ANI. As per Scroll, Parvesh Verma was also spreading hate by stating that lakhs of protestors who have gathered at Delhi's Shaheen Bagh would "rape their sisters and daughters and kill them."
The said speeches were made ahead of the 2020 Delhi Assembly elections following which riots had broken out in North East Delhi in February, where 53 people died and hundreds were injured, reported Scroll.
Related:
No criminality if Hate Speech made with smile: Delhi HC judge
Why no FIR filed against Anurag Thakur, Parvesh Verma: Court asks Delhi Police

Jantar Mantar hate speech case: Delhi HC grants bail to accused Preet Singh

Jantar Mantar case: Hate monger Pinky Chaudhary granted bail

Hate Speech not Free Speech, outside the purview of Article 19: Uttarakhand HC