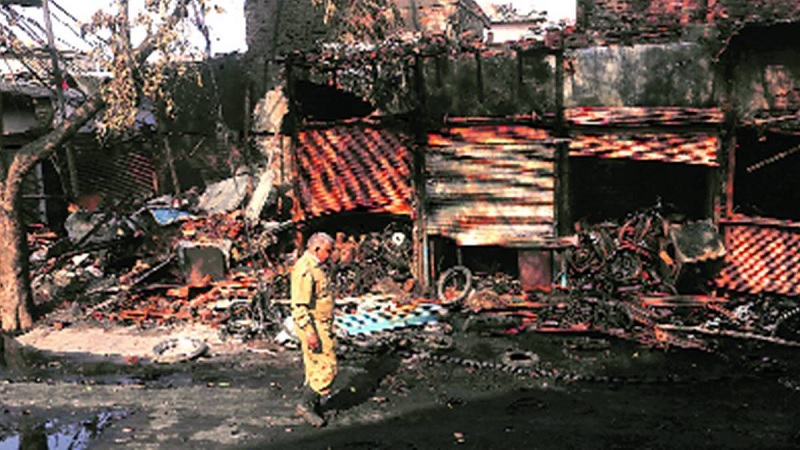 Image Courtesy:indianexpress.com
Human rights defender Gulfisha Fatima, a Jamia Millia Islamia student arrested and lodged in Tihar Jail under the stringent Unlawful Activities (Prevention) Act, in connection with the Northeast Delhi riots, has been granted bail in a case.
A Delhi court Saturday granted bail to student activist Gulfisha Fatima, arrested in a northeast Delhi riots case in which an 18-year-old man had died, reported the Indian Express. Additional Sessions Judge Amitabh Rawat granted the bail on furnishing a personal bond of Rs 30,000 with one surety of the same amount.
According to the news report the court had observed that there was "nothing to suggest that witnesses in the case were under threat, or that she was a flight risk". However, Gulfisha Fatima, will remain at Tihar jail, as she is in judicial custody in a UAPA case being investigated by Special Cell. She has been in custody in this case since June 3, and has been accused of participating in and instigating the alleged "unlawful assembly which committed riots in which a man identified as Amaan died" stated the IE report.
Granting her bail the court said: "there is nothing to suggest that the witnesses are under threat from the concerned applicant. In any case, two public witnesses are protected and their identity has been concealed. The rest are police personnel". And when the police argued that Gulfisha was also under investigation for the larger conspiracy in the UAPA case, the court replied: "We will cross the bridge when we come to it. The present stage is of bail and not acquittal or conviction. Nothing is shown to suggest that the applicant is a flight risk. The IE reported that the court considered the period of the custody of the applicant, and grounds of parity, as co-­accused Devangana Kalita and Natasha Narwal have been granted bail.
Gulfisha's lawyer, Mehmood Pracha, had told the court she "has been falsely and maliciously implicated in the present case without any evidence. No role has been attributed to the applicant except vague and unsubstantiated allegations which have no nexus with the alleged crime."
According to IE, Rajeev Krishan Sharma, the special public prosecutor appearing on behalf of the state, told the court that Gulfisha was seen in video clips "controlling, instigating and provoking local rioters as well as managing non-­resident rioters. They used code words with their group members to convey secret messages regarding further line of their protest/riot in front of common people. They also gave hate speeches at Jafrabad Metro Station and continuously stayed there till last."
Related:
Delhi Riots: HC stays trial of accused booked under UAPA
Delhi Court dismisses plea of Gulfisha Fatima and 2 others booked under UAPA seeking statutory bail
If I hurt myself, only jail authorities will be responsible: Gulfisha Fatima
More activists named in riots case: Delhi Police getting desperate?
100 days and counting, free Gulfisha Fatima: Activists
Delhi Violence case: Court reprimands police for failure to get video footage