On Tuesday, the Dhaka Police denied permission to noted writer and activist Arundhati Roy's event, hours before the programme which was scheduled to be held in Dhaka. The author of The Ministry of Utmost Happiness was invited to speak at the tenth edition of the Chobi Mela International Festival of Photography. Later, the venue was shifted to  the Midas Centre.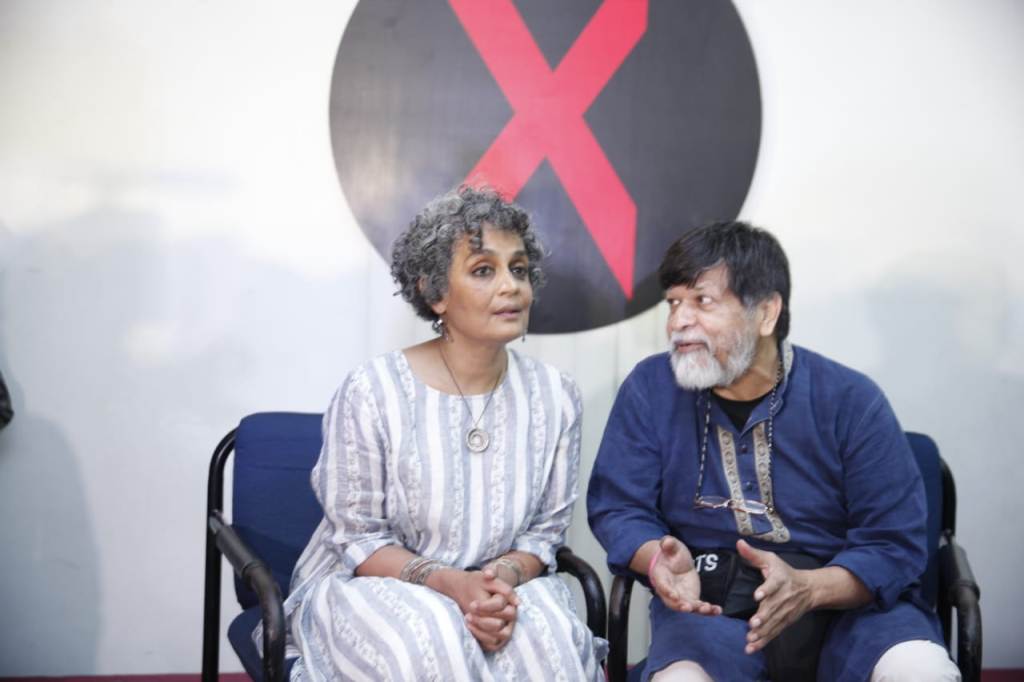 Image courtesy: Chobi Mela
In the session titled "Utmost Everything", Roy was in conversation with the Bangladesh based photographer Shahidul Alam. Announcing the change in the venue, the photographer wrote in a facebook
post
: 
"The permission to hold Arundhati Roy's talk at the pre-determined venue (Krishibid Institute) was withdrawn late last night. After massive juggling and a lot of help from friends, we have been able to obtain a new venue."
According to reports, the permission was cancelled by the Dhaka Metropolitan Police (DMP) due to "unavoidable circumstances". As per the schedule released by the organisers, the talk was scheduled to take place at Krishibid Institute Auditorium.
Chobi Mela is an international festival of photography held in Bangladesh. Since its inception in 2000, it has become one of the most significant photography festivals in Asia.  The festival is organised by Drik Picture Library Ltd and Pathshala South Asian Media Institute.
The Bangladesh civil society has condemned this unprecedented act by the government. Further, revoking the permission to hold the programme also highlights the shrinking spaces for free speech in Bangladesh. Last year, photographer Shahidul Alam, who is also the organiser and speaker for the scheduled event, was jailed by the government over 100 days. The award winning photographer was arrested for supporting the then ongoing mass student protest in Dhaka and expressing his views to the media. Arundhati Roy is also known for her vociferous opinion. The Man Booker Prize winner has often criticised both the BJP and the Congress government for their inability to bring justice and peace to the Adivasis and Kashmiris in India. She was charged with sedition in 2010 for expressing her views on Kashmir.
The Dhaka police's move to shift the venue without giving any substantial reason not only exemplifies the misuse of power, but also shows how threatened the government feels by the opinions of social activists.
Watch the entire conversation between Arundhati Roy and Shahidul Alam here.

Courtesy: Indian Cultural Forum