The Election Commission (EC) told the Gujarat High Court (HC) on wednesday that it has directed the Gujarat government to impose a 'major penalty' and take strict action against the returning officer (RO), Dhaval Jani and election observer (EO), Vinita Bohra, for not adhering to the EC rules during the counting of votes in the Dholka constituency during the 2017 Gujarat Assembly elections.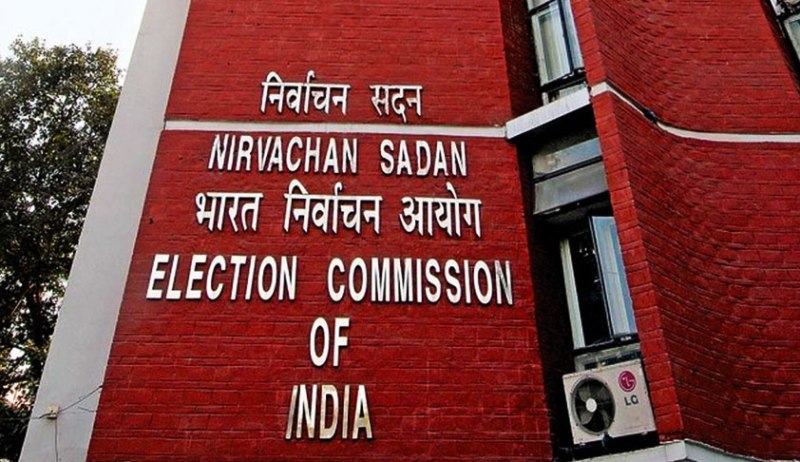 The High Court was hearing a petition by Congress candidate Ashwin Rathod, challenging senior cabinet minister Bhupendrasinh Chudasama's win from the Dholka constituency which Rathod alleged was the result of RO Jani wrongfully invalidating 429 votes cast through postal ballots. Chudasama had won with a margin of 327 votes.
In its order to the chief secretary, directing him to take action against the EO, the EC said, "The commission has viewed the lapses on her part seriously and directed that disciplinary proceedings be initiated for imposing a major penalty against Mrs. Vinita Bohra for non-compliance with the commission's instructions during counting of votes." Similar instructions were issued to the government for action against RO Jani, who was removed from his post before the 2019 general elections after Justice Paresh Upadhyay recorded his testimony and observed lapses on his part.
Earlier, the HC had dropped EC and RO from becoming the respondents. However, after lapses emerged, the HC ordered both of them along with the EO to be joined in the litigation as party respondents. Bohra, an IAS officer from the Rajasthan cadre, has sought time from the Gujarat HC to hire an advocate.
Accusing Chudasama of resorting to corrupt practices to win, Rathod had requested for the Dholka election to be declared as void. Chudasama is a cabinet minister of Education, Higher and Technical Education, Law & Justice, Parliamentary Affairs and Civil Aviation in the 13th Gujarat Legislative Assembly.
In its 23-page order on April 2, the HC had mentioned seven violations of the EC guidelines by Jani, which included avoiding mandatory reverification and recounting of postal ballots, starting EVM counting before end of the postal ballot counting, using mobile phone which is prohibited in counting room, difference is the figures of postal ballots as entered in Form 20 and what was announced, and not providing videography of the counting process to candidates.
Justice Upadhyay clarified that the mentioned violations were not the court's opinion but the facts are "so glaring that this court has thought it prudent to put the facts to the notice of the ECI so that it can consider and look into it and take appropriate corrective/preventive measures, if it so desires."
The next hearing is scheduled on May 8.