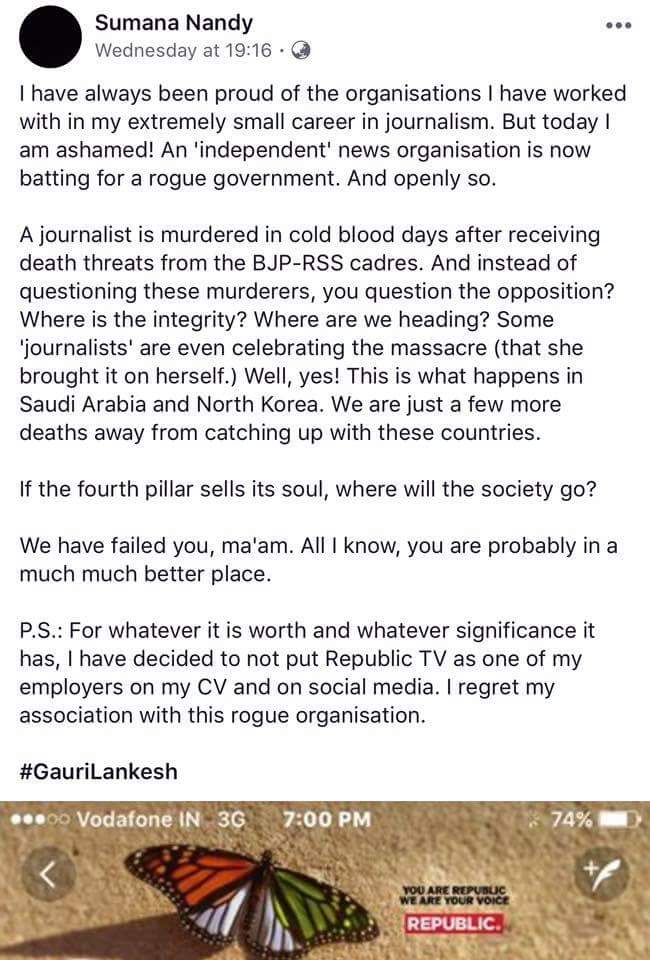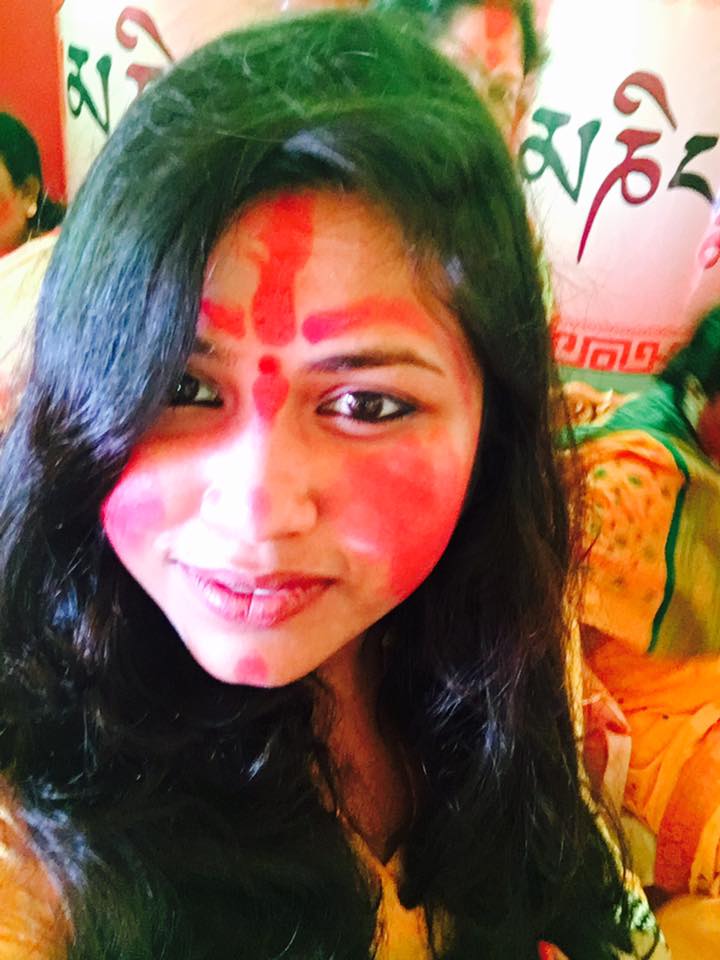 Different things hit different people. Not known for sober or responsible journalism, when Arnav Goswami launched the
Republic
channel, backed by funds from the BJP politician, many journalists joined his venture. One of them has, yesterday, resigned. Disgusted with his coverage of senior journalist and activist, Gauri Lankesh's brute murder, Sumana Nandy has not merely resigned but has
made her decision public on Facebook,
also saying quite clearly that she will not put her tenure with the Repubic on her CV! That is saying something for a journalist, especially today.
While some on social media have criticised her for joining the Republic in the first place, we salute her decision.
Here is what she says on her FB post. Sumana Nandy of the Republic, who resigned says:  
" I have always been proud of the organisations I have worked with in my extremely small career in journalism. But today I am ashamed! An 'independent' news organisation is now batting for a rogue government. And openly so. 
 A journalist is murdered in cold blood days after receiving death threats from the BJP-RSS cadres. And instead of questioning these murderers, you question the opposition? Where is the integrity? Where are we heading? Some 'journalists' are even celebrating the massacre (that she brought it on herself.) Well, yes! This is what happens in Saudi Arabia and North Korea. We are just a few more deaths away from catching up with these countries. 
 If the fourth pillar sells its soul, where will the society go? 
 We have failed you, ma'am. All I know, you are probably in a much much better place. 
 P.S.: For whatever it is worth and whatever significance it has, I have decided to not put Republic TV as one of my employers on my CV and on social media. I regret my association with this rogue organisation. 
 #GauriLankesh