Kashif Jameel, younger brother of Dr Kafeel Ahmad Khan has been shot in Gorakhpur on Sunday night about 10 pm. Kashif is being treated at the Star Hospital in Gorakhpur, and according to his family members, the medical condition of Kashif is stable and he is conscious.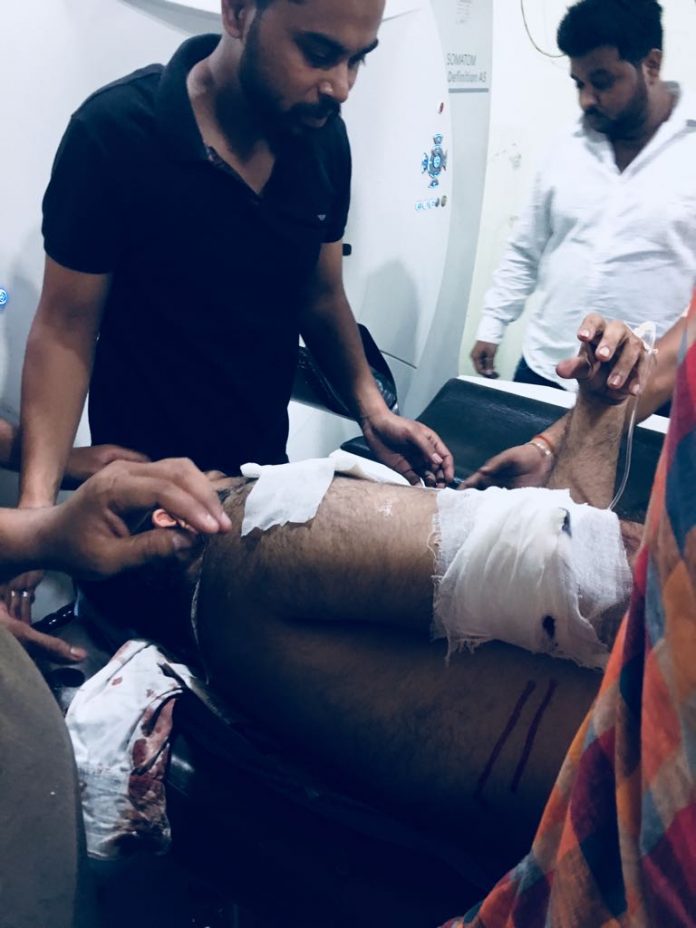 By Siddhant Mohan, TwoCircles.net
Khan was shot near the famous Gorakhnath Temple by two unknown gunmen who came near Kashif with an Activa. One gunman was wearing a helmet while other had a towel wrapped around his head. Kashif has sustained three bullet injuries. One on the neck, one on the shoulder and last one on the forearm. All three wounds have been reported on the right side of the body.
Kashif is the younger brother of Kafeel Ahmad Khan, the pediatrician from BRD Medical College Gorakhpur who was jailed even though he tried to save children in August last year when the medical college went out of the oxygen supply. Kafeel was granted bail only last month, spending more than eight months behind bars.
34-year-old Kashif is a businessman in Gorakhpur who deals with batteries and electric inverters. When the incident happened, Kashif was out to the temple zone for some task related to his business.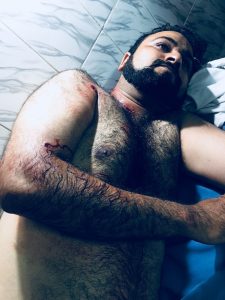 Soon after the incident happened, WhatsApp messages from Kafeel Ahmad Khan have been started circulating on the mobile phones. One message reads, "Mere bhai Kashif ko kisi ne Goli maar di…hai star hospital me admit …. plz help."
Another message from Dr Khan opens rather more details to the incident. It says, "Mere bhai Kashif Jameel ko aaj bullet shot se 3 fire kr murder karne ka try kiya gaya.. He is star hospital mai hai." It further reads, "I always said they would try to kill us. Dr. Kafeel Khan."
According to Adeel Khan, the elder brother of Kafeel and Kashif, the family — which still in distress and shock after the incident — has no clue about the people and power behind the attack. Adeel told TwoCircles.net, "We do not know who is behind the attack. As of now, we just know that Kashif was shot by two gunmen on a scooter. We are still unaware of the weapon of the attack."
Adeel further said that they have not been able to be in touch with the police. "But as soon the news reached WhatsApp groups, the police have arrived at the Star Hospital. We urge media to raise our voice," Adeel said.
Courtesy: Two Circles