UPDATE: In Kawatika village of Chirang District under Kokrajhar parliamentary constituency, polling was delayed by two hours due to a malfunctioning EVM. In Barpathar Village under Kokrajhar parliamentary constituency, 250 votes were shown to have been cast when only 200 people voted. The incident sent shockwaves and polling was promptly deferred. EVM malfunctioning also reported in various polling stations in Dhubri, Barpeta, Kokrajhar and Guwahati HPC constituency.

In another shocking incident, a presiding officer was arrested in Bani Vidya Mandir polling station in Gauripur under Dhubri Parliamentary constituency for allowing a person to enter the booth without checking the identity card, which was proved as proxy vote. The arrested presiding officer was Gaur Prasad Sharma.

In another incident a woman voter died while waiting in line in to cast her vote at Chitalmari Forest Village in Tiplai area under Dhubri Parliamentary constituency. The lady was identified as Kunan Nath.
---
GUWAHATI: As polling began in Guwahati, reports are coming in of EVM malfunctions and VVPAT display mismatch that are causing much anxiety among voters in Assam.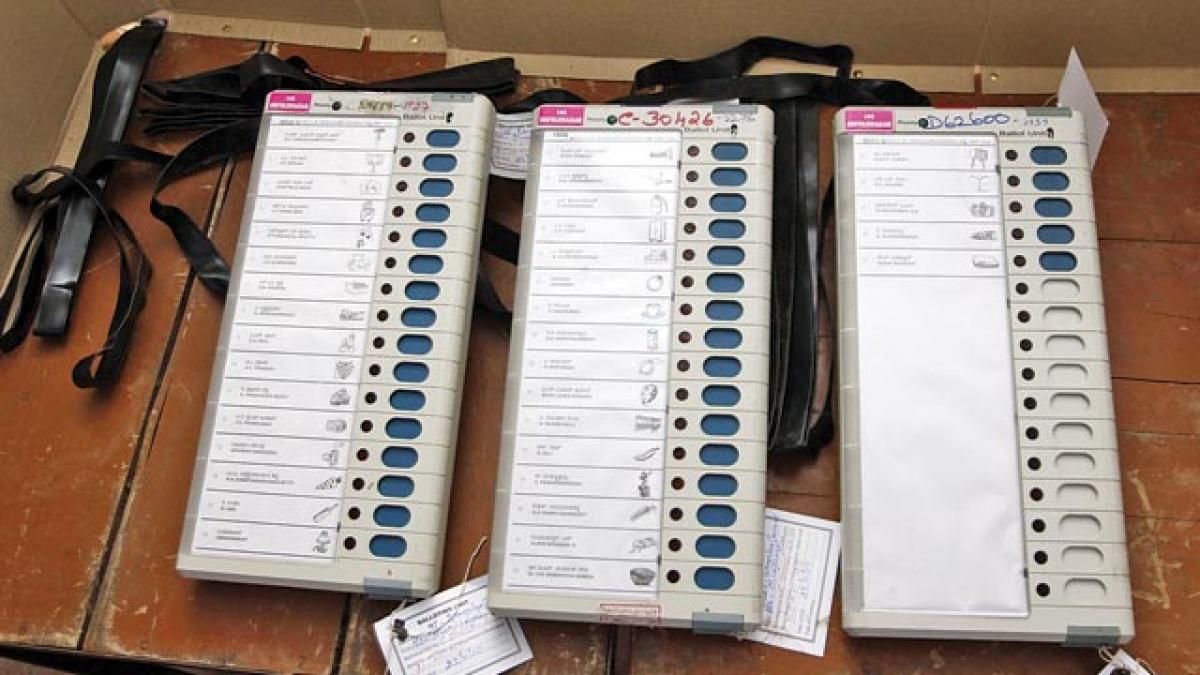 In a case reported early morning, former DGP Assam Police, Harekrishna Deka alleged that there was a mismatch between his actual vote and the information displayed on the VVPAT. 
Deka told G Plus, "I went inside, voted and found that the VVPAT was showing a different name than my vote. As I complained about this to the polling authorities, I was told to pay Rs. 2 where my complain would be looked into and if it was found genuine,
I would be. allowed to re-vote."
Deka was casting his vote at Lachit Nagar LP School, Guwahati East Constituency under Guwahati HPC. Reportedly, Mr Deka was also told that if his claim turns out to be false then the EC can initiate legal action against him. 
Polling was scheduled to start at 7:00 am, but has been delayed across several booths.

There are also reports of EVMs not working. For example the EVM at the Soil Conservation office, Zoo Road, Booth number 2013.