Measures announced by the finance minister are mere concessions to industry lobbies and stock market, and don't address lack of demand.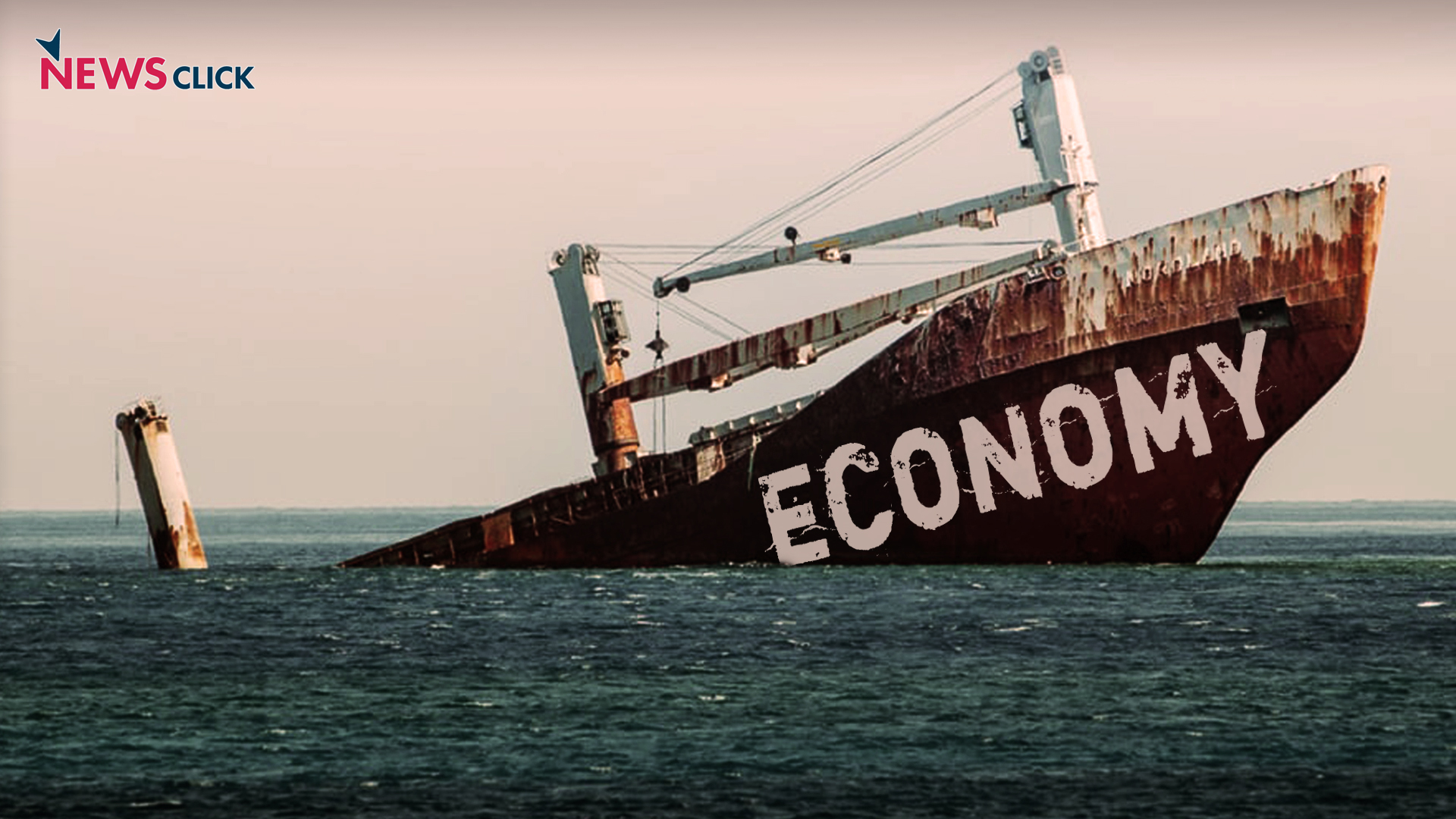 The raft of measures announced by India's finance minister Nirmala Sitharaman for supposedly boosting a sinking economy are unlikely to rescue flagging economic growth and don't even address the key problems of lack of purchasing power with the people and raging unemployment. It's rearranging the furniture when the house is on fire.
Sitharaman's announcements were welcomed by everybody from prime minister Narendra Modi, and home minister Amit Shah to party leaders, ministers, chief ministers and even ex-chief ministers of the ruling Bharatiya Janata Party. They were also welcomed by some of the automobile industry tycoons and share market players. Even the US-India Business Council
praised it extravagantly
.
The
measures
can be boiled down to: roll back of enhanced surcharge on foreign portfolio investors, lifting ban on government purchase of new cars, allowing BS-IV vehicles to ply till their registration time gets over, allowing an additional 15% depreciation rate for vehicles, infusing Rs.70,000 crore in banks and Rs.20,000 crore for housing finance companies through the National Housing Bank, completing all pending Goods and Services Tax refunds to MSMEs (medium, small and micro enterprises) in 30 days, removal of angel tax on start-ups, etc.
"The finance minister is simply trying to talk the economy out of the ongoing slowdown. It's not going to work," said Surajit Mazumdar, professor of economics at Delhi's Jawaharlal Nehru University.
"The key problem with the Indian economy is that there is declining demand. This is not being addressed at all by the present government.
They are hoping that these and other such measures will give a fillip to private sector investment, which in turn will lead to better growth, and more employment. That is putting the cart before the horse," Mazumdar explained.
Commentators in the mainstream media were cautiously welcoming the measures – appreciating the signal that the government has a "listening capacity", as Anand Mahindra, chairman of giant auto-maker Mahindra Group said in a
tweet
. What he meant was that the government was responding to the corporate sector's pleas for help and bailing them out. Now they are waiting for more concessions, which Sitharaman promised when she said that more announcements were coming in the coming weeks.

Concessions to Auto Corporates
The concessions given for the automobile sector illustrate the case neatly. The sum total of measures announced for this sector, which is staring at a two- decade low of car sales, and a loss of lakhs of jobs, is that government will buy new cars, companies can replace old cars with new ones taking advantage of higher depreciation rates, and vehicles need not be upgraded to more stringent BS-VI norms till March 2020. Is this sufficient to boost demand for new cars, even in that minute fraction of Indians who want to buy cars? Very unlikely.
What it conveys – as Mahindra correctly emphasises – is that government is kowtowing to what the auto-makers want. And, under present circumstances, all that they want is that their profit margins are somehow sustained, despite sales revenue being in virtual free fall.

Bank Capital Infusion
As far as the Rs.70,000 crore
infusion of capital
is concerned, this was already part of the Budget, points out Mazumdar. All that the government has done is to frontload it – that is, put it in right now instead of over the year. The purpose is to enable the banks to lend more, which in turn would – theoretically – boost productive capacities and employment.
But this is an egregious mistake. The problem of flagging investment is not because of credit squeeze. It is because of lack of demand. Just making more credit available can lead only to NPAs (non-performing assets or bad loans) growing as banks will ease lending and unscrupulous applicants will take the money and blow it up, as was happening till now.
The infusion of Rs.20,000 crore in housing finance companies is also just a confidence-building measure, not a step that will revive the real estate sector which is in the grip of a death spiral. The crisis in the shadow banking system – remember IL&FS and DHFL – has spooked the corporate sector and this infusion is meant to reassure them.
Expediting pending GST refunds to MSMEs is a good step, but it is not going to help the sector which has been in crisis after the twin shocks of demonetisation and GST. Bank credit flow to this sector has been declining and a large part of the unemployed are arising from this sector's crisis. GST refunds is like putting band aid on a festering wound.

Concessions to Foreign Hot Money
The scrapping of surcharge on foreign investors' capital gains (what they earn by selling shares) and the exemption to start-ups from angel tax are
primarily meant to please
hot money managers abroad. In the past weeks, since the surcharge was announced by the government in its Budget, over Rs.23,000 crore was withdrawn by foreign investors from the market leading to high volatility and uncertainty. Now, they will be reassured, and may start investing once again. But, so what?
FPI does not help expand productive capacities in India, nor does it create jobs. It only likes the pockets of foreign investors in stock markets. Small wonder that bodies like the USIBC and US India Strategic and Partnership Forum (USISPIF) are going ga-ga over these measures.

What Should be Done Instead?
What should be done to boost the economy? The primary thing is to boost public spending, according to Mazumdar. "Sectors like health, education, infrastructure, agriculture are facing resource crunch and government investment in these would not only directly help the people, it would create jobs and boost incomes which would help revive the economy," he said.
But the government's commitment to so-called fiscal prudence, that is, curtailing government spending and keeping fiscal deficit down, prevents it from doing so. This albatross of the neo-liberal dogma that the Modi government is carrying around its neck, is spelling doom for any effective steps to revive the economy.
In the coming days, as promised by Sitharaman, more such measures will be announced. Expect more of concessions to corporates, even bail-outs. And, in the absence of any substantial increase in public spending for increasing the buying power – like raising wages, increasing spend on welfare schemes, etc. – expect unemployment to rise further, and the economy to sink further.
Courtesy: News Click