The activists alleged that the police initially said a case would be filed against them for breaking the law. They were eventually released without any charges.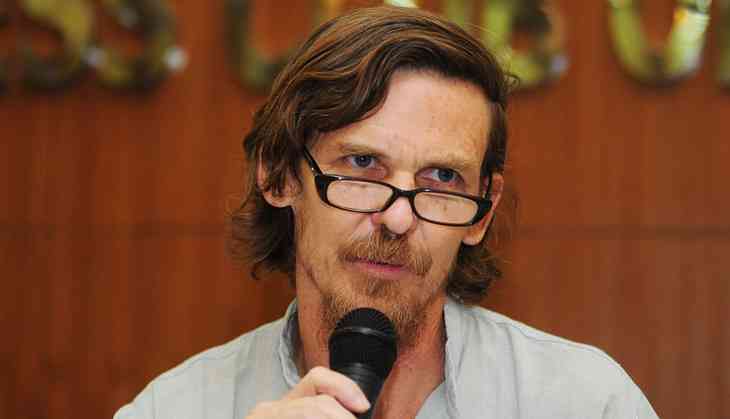 Image Courtesy: GettyImages
 
Ranchi: Noted economist Jean Drèze and two other activists working to ensure Right to Food, were detained by the Jharkhand police at Bishunpur police station in Garhwa district for two hours today, allegedly for organising a meeting without permission.
 
The activists alleged that the police initially said a case would be filed against them for breaking the law. They were eventually released without any charges.
 
Drèze told NDTV that he was invited to a meeting for the right to food and pension, organised by a local non-profit, in Jharkhand's Garhwa district this morning.
 
He said the organisers had sought permission in writing from the district administration 10 days ago. But as the administration did not respond, the organisers decided to go ahead with the meeting, since it had no direct connection with the election.
 
"If people are not even allowed to hold peaceful non-political meetings about issues like the right to food at election time, then democracy has no meaning," Drèze told NDTV.
 
One of the activists later told reporters that the police had asked them to "sign a bond that says we have no complaints against the government".
 
Social activist Vivek Kumar was among the three persons detained. They were detained for nearly four hours, according to The Indian Express.
 
Palamu Deputy Inspector General of Police Vipul Shukla told The Indian Express that the three were detained as the Model Code of Conduct is in place. "They were holding a meeting on social issues and did not take permission from SDO," Shukla said.
 
Garhwa Deputy Commissioner Harsh Mangla told the daily, "When Model Code of Conduct is in place, Section 144 of the Criminal Procedure Code is imposed, so assembly of four or more [people is] unlawful. Drèze had asked for permission to hold a public meeting and it was rejected. We will look into it on why it was rejected."
 
Vivek Kumar told News18, "We had applied on March 22 to Pradeep Kumar, SDO, Garhwa district, for permission. Later they had asked us to provide details such as the Aadhaar card of the head organiser. We had furnished all that was asked for but were never intimated anything."
 
On March 14, several members of the civil society along with tribal rights activist Stan Swamy and Drèze came together under the banner of Jharkhand Janadhikar Mahasabha to put out a people's manifesto.
 
Jharkhand Janadhikar Mahasabha has demanded all the political parties contesting 2019 Lok Sabha polls to exhibit explicit commitment on the following people's issues in their manifesto.
 
59-year-old Jean Drèze is a Belgian-born Indian development economist and activist who has been studying several developmental issues like hunger, famine, gender inequality, child health and education, and NREGA since the 1970s. He had conceptualised and drafted the first version of NREGA. He has authored a number of books on development and policies in India, some of them with Nobel laureate Amartya Sen.
 
He is known for his sharp criticism of the economic policies of the Narendra Modi government.
 
"The government should shed its obsession with economic growth and take a broader view of what development is about," Drèze, who served as a member in the former UPA government's National Advisory Council, had said. "Economic growth can certainly contribute to development, in the sense of a widely shared improvement in the quality of life, but it does not go very far on its own".
 
In various interviews, he has also contended that the Centre is "abdicating" its responsibilities in many sectors and handing them over to the corporate, or to the state governments.
 
Jean Drèze studied Mathematical Economics at the University of Essex and did his Ph.D. at the Indian Statistical Institute, New Delhi. He has taught at the London School of Economics and the Delhi School of Economics and is currently Visiting Professor at Ranchi University as well as Honorary Professor at the Delhi School of Economics. He has made wide-ranging contributions to development economics and public policy, with special reference to India.
 
His research interests include rural development, social inequality, elementary education, child nutrition, health care and food security. Jean Drèze is co-author (with Amartya Sen) of Hunger and Public Action (Oxford University Press, 1989) and An Uncertain Glory: India and Its Contradictions (Penguin, 2013)", and also one of the co-authors of the Public Report on Basic Education in India, also known as "PROBE Report".