First Published on: January 1, 2001

 
During its first tenure, a minority NDA I government, also dominated by the Bharatiya Janata Party (BJP) had first tried its experiment with influencing the manner in which Value Education was taught, the way learning in the Social Sciences, especially History, would unfold. Under the previous HRD minister, Murli Manohar Joshi, the first experiments in a narrow and exclusivist rendering of our past had been attempted. Allies in the then NDA I government, including Chandrababu Naidu had protested. Then as now it was the ideological fountaindead of the regime, the Rashtriya Swayamsevak Sangh (RSS) that guided these policy moves.
With a far more aggressive NDA II, backed by a 282-seat BJP minority, the present Modi regime is furthering an agenda already attempted during NDA's first stint. This article written at the time in Communalism Combat, therefore assumes relevance today.

Young backs burdened  with heavy texts. Tomes  of homework and pressures of examination that make a mockery of  the meaning of words  like knowledge and learning. Rigid rows in classrooms that are structured to take the bounce out of her step and the shine out of her eyes.The day our daughter joined formal school, her brush strokes that were quite special earlier, mysteriously ceased. It was as if something somewhere had clamped her down, destroyed the desire to splash colour and form onto canvas.

Which of us in our sane minds would ever really question any initiative that seeks to redeem the approach and content of education and learning, re–vitalise our schools as an institution, re–emphasise the curriculum's commitment to diversity and pluralism of values and actually seek to make this happen through drastically re–fashioned texts and other materials? Especially if aspects of the proposed changes emphasise the child and her world, stress creativity and openness, encourages a process that risks allowing serious challenges to be posed to the rigid and selfish norms set by the adult world.
It is a need crying out loud to be heard.

Large parts of the NCERT's National Curriculum Framework on School Education, released formally by the Vedic physicist, proud swayamsevak of the Rashtriya Swayamsevak Sangh and Union minister for human resources development, Murli Manohar Joshi, contain broad homilies on a value–based, child–centric creative curriculum, in which teacher training and orientation has been emphasised, as also diversity and non–sectarian contents within the curriculum. 

However, the policy contains enough space to legitimise unscientific, irrational half–truths and to establish the undisputed hegemony of Sanskrit and Hindi. It celebrates the inculcation of "patriotism and nationalism" through an emphasis on teaching of values based on "our own philosophical and cultural tradition". 

Without a scientific and a rich sense of history and vibrant knowledge of social studies, how will the much–needed education in values be achieved? According to the makers of the policy, by reducing, not enhancing, our sense and knowledge of history (!) By reducing "substantially the content and scope of the history and social studies syllabus", while introducing "education about religions" and value education through religious values. 

Before examining the policy document in detail, a few lines are necessary to tackle the hard–sell of the policy document by the minister himself, even as his cohorts in the HRD ministry make confusing and contradictory declarations of intent.
The document itself has welcome emphasis on a creative and child–centric, culture–specific curriculum, even though other aspects are downright problematic. But accompanying it's release have been the confident declarations of intent by the faithful swayamsevak Joshi, in two separate musings to the The Pioneer this month. 

The first was in an interview with the editor of the paper for Doordarshan. During his interview, Joshi surprised us all by declaring his firm commitment to tolerance and pluralism. Through another exchange with the same paper, published in The Pioneer on January 14, 2001, Joshi actually exhorted all state governments not to include texts in schools which failed to encourage religious tolerance. To quote, presiding over the general body of the NCERT while the policy was being discussed, Joshi said, "The state governments should see to it that any reference that belittles any religion is not included in school textbooks".

A case of the devil quoting the scriptures? A sworn soldier of the Hindu Rashtra ideology singing hymns on tolerance, pluralism and against hatred. Why? 
The answer lies only weeks away. The state education ministers' conference scheduled for January 29, 2001 at which this policy document needs to be approved. Joshi's statements are cleverly aimed at obfuscating his own ideological position, to avoid, at any cost, a repeat of the humiliation he had to suffer in November 1998. 

Two years ago, the same minister had made a brazen attempt to make sharp policy shifts in the national curriculum policy. The proposed innovations included compulsory rendition of Vande Matram and Saraswati Vandana in schools, thrusting Sanskrit as a compulsory subject nationally. Several state education ministers simply stormed out of the meeting in protest. 

 
The critical question now is whether 28 state education ministers, representing divergent political, ideological and regional positions will call the bluff of Joshi and his clan on January 29. Or will they swallow the document without reading it, choosing to be misled by the reassuring noises on pluralism and tolerance and against hatred being made by the minister.

To avoid a repeat of the humiliation he earlier suffered, Joshi's recent statements have been addressed to an ideologically sympathetic publication (The Pioneer) and a senior scribe who has let him off lightly without probing whether he says what he means or only means what he says! 

On January 30, 1993, the date of Gandhi's assassination and weeks after the demolition of the Babri Masjid on December 6, 1992 (at which incident he was physically present), Joshi, in an interview to the Observer of Business and Politics had said, "There is an increasing realisation in this country that all religious dispensations should accept Hinduism as a geo–cultural concept and not just as a way of worship
or a purely ritualistic religion. The basic question now is of Hindutva". 

The first poser to Joshi. Does this statement reflect your notion of pluralism and tolerance or have your views undergone a drastic change? Several more posers could be added, especially after his heart–warming declarations on pluralism and tolerance and against hatred and bias. 

For example:
Does the RSS worldview, that has nurtured you ideologically and politically and to which you still belong, support notions of tolerance, pluralism and abjure hatred and violence?

Or, with your apparent shift to reason and dialogue, Mr Joshi, have you parted ways with the RSS, an organisation who's leading spokespersons continue to speak the language of the bully, threatening violence from a position of hegemony and superiority?

Where do you, Mr Joshi, stand on the content and quality of Gujarat state social studies text-books (Std V to X), which far from speaking the language of pluralism, reflect the same hegemonic crudity. They equate the Indian with the 'caste Hindu'. There are appalling assumptions and statements on issues of caste ("The Varna system was the most glorious gift to mankind", "Muslims, Christians and Parsees are foreigners", etc; see CC October 1999) in these texts. 

What would you, Mr. Joshi, have to say about compulsory Sanskrit teaching being introduced in Gujarat? About compelling Sanskrit teachers from all schools in the state to attend residential camps conducted by the Deendayal Institute (An integral part of the sangh parivar)?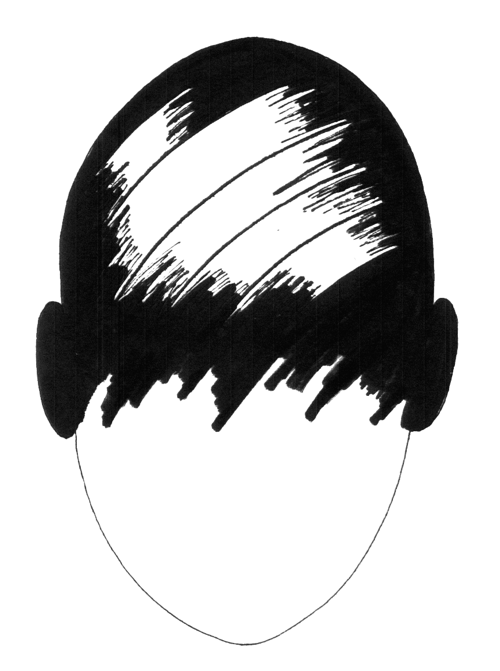 More specifically, what would you and your friends have to say, Mr. Joshi, about the history that is taught in thousands of RSS affiliated schools spread over the length and breadth of the country. For example:
"Arabs were barbarians who advanced to convert other people to their religion. Wherever they went, they had a sword in one hand and the Quran in the other. Houses of prayer were destroyed. Mercy and justice were unknown to them... Innumerable Hindus were forcibly made  Musalmans on the point of the sword. The struggle for freedom became a religious war. We never allowed foreign rulers to settle down but we could not reconvert our separated brethren to Hinduism." (Gaurav Gatha, published by RSS Shishu Mandirs for Std IV).
"Lakhs of foreigners came during these thousands of years… but they all suffered humiliating defeat. There were some whom we digested. When we were disunited, we failed to recognise who were our own and who were foreigners, then we were not able to digest them. We were not able even to digest those who for some compulsion had separated from us. Mughals, Pathans and Christians are today some of these people". (Itihaas Ga Raha Hai, for Class 5 in Shishu Mandir schools).
"Islam spread in India solely by way of the sword. The Muslims came to India with the sword in one hand and the Quran in the other. Numberless Hindus were forcibly converted to Islam on the point of the sword. This struggle for freedom became a religious war, Numerous sacrifices were made in the name of religion. We went on winning one battle after another. We did not let the foreign rulers settle down to rule, but we were not able to reconvert the separated brothers to Hinduism' (Itihaas Gaa Raha Hai).

Does Mr Joshi describe these RSS texts as conveying the message of tolerance? Is there no generation of hatred here?
"The Kshatriyas, followers of the Vedic religion, were feeling frustrated. The ruler of Magadha was a Buddhist. So he did not come forward to fight. But then was the country enslaved. Did the enemy become victorious in the birthplace of Bhagwan Rama? No, no". (Gaurav Gatha p. 31).
"With the finds of bones of horses, their toys and yajna altars, scholars are beginning to believe that the people of the Harappa and Vedic civilisation were the same". (High School Itihaas Bhaag 1, p. 43, history textbook for secondary schools, Government of U. P. revised in 1992 to suit the communal interpretations of Indian history. This book deals with the history of India from pre–historic times to 1526.) 
Aryan culture is the nucleus of Indian culture, and the Aryans were an indigenous race. But about the Aryans who were the builders of Bharatiya Sanskriti in Bharat and creators of the Vedas, this view is gaining strength among the scholars in the country that India itself was the original home of the Aryans." (P. 48, Itihaas Bhaag 1). 
Is this pluralism or hegemony, Mr Joshi?
"Ashoka advocated ahimsa. Every kind of violence came to be considered a crime. Even hunting, sacrifices in yajnas and use of arms began to be considered bad. It had a bad effect on the army. Cowardice slowly spread throughout the kingdom. The state bore the burden of providing food to the Buddhist monks. Therefore people began to become monks. Victory through arms began to be viewed as bad, Soldiers guarding the borders became demoralised". (Gaurav Gatha p. 30).
Is this not a deprecation of non-violence that suggests restraint and dialogue?

Joshi and all his faithful appointees to key posts in the HRD ministry have been, and are, proud members of the RSS, an organisation that controls the single largest education enterprise in the country. Through the Vidya Bharati Akhil Bharatiya Shiksha Sansthan, the RSS runs anywhere between 14,000–20,000 Saraswati Mandirs and Shishu Mandirs all over the country. 

Of these, it is reported that as many as 5,000 are recognised by and affiliated to either the CBSE or state education boards, most of them in states with BJP governments in power! However, there are also hundreds of RSS schools using textbooks with a completely motivated and vicious syllabus functioning in states with so-called 'secular' political dispensations.

In stark and revealing contrast to the hold that the RSS has over education, the Central Board for Secondary Education (CBSE) itself has a total of 5,391 schools affiliated to it (805 Kendriya Vidyalayas, 1,400 government schools, 2,817 independent schools and 369 Jawahar Navodaya Vidyalayas). 

The RSS–affiliated Vidya Bharati organisation has an overwhelming 18 lakh pupils under its tutelage, annually, and employs 80,000 teachers across all states, except for Mizoram. It also controls 60 colleges of graduate and postgraduate studies and 25 other institutions of higher learning. 

If the example of Gujarat and Uttar Pradesh are anything to go by, the assumption of political power by the BJP has made it possible for this party to use its political clout to promote its worldview of India's past, present and future, on who and what constitute Indians and Indianness and what constitutes Indian culture.

The changes made in the textbooks used in the state–run schools in Gujarat, UP and even other states are stark, worrying, reflections of this trend. We also know that the VHP, has been busy setting up it's own brand of schools, encouraged by the political patronage of the BJP. It is the same outfit that has proudly led the demolition of the Babri Masjid and violent campaigns on the life and property of Indian citizens. Today, it endorses the outrageous idea of disenfranchisement of Indian religious minorities. 

We also have some idea of the notions of history, past and present, transmitted by these outfits and their leaders, including Murli Manohar Joshi, through the spoken word and in writing – pamphlets, books and school textbooks perpetuating the RSS worldview that incidentally challenges and violates the Indian Constitution. These text–books are in circulation and use in a staggeringly large number of schools, influencing no doubt the outlook of a significant section of its 18,000,000 students annually. 

The 1993 report of a high–powered NCERT Committee that investigated both RSS schools and madrassas "identified textbooks brought out by the Saraswati Shishu Mandir Prakashan and the Markazi Maktaba Islami as representative of historical distortions". These text–books continue to be used by these outfits as if an acquiescent government is in power.
If push came to shove, there would be a few last questions for Mr Joshi.

Why, as a BJP minister, controlling the HRD ministry, have you, Mr Joshi, not used your persuasion powers and commitment to pluralism and tolerance to de–recognise and revise such poorly authored texts whose concern seems as much to be with the perpetuation of irrationality and a non–questioning mind as with the subjugation and humiliation of sections of our population through hate generation and the perpetuation of derogatory images? 

The 1993 report of a high-powered NCERT Committee that investigated both RSS schools and madrassas "identified textbooks brought out by the Saraswati Shishu Mandir Prakashan and the Markazi Maktaba Islami as representative of historical distortions".
 
This is not simply an academic argument for quality, reason, balance and free enquiry. It is to show the link between hate thoughts lodged in the minds of the young through text–books and hate speech by exponents of a worldview that espouses intolerance and violence that results in blood–letting on the streets as we have all been witness to.

What goes into textbooks taught in schools run by outfits like the RSS and VHP finds repeated reflection in the sense of perverted history that drives the public declarations of people like Joshi and Advani at a more benign level and those like Sudarshan and Seshadri, Thackeray, Singhal and Vinay Katiyar at the crude level. These perversions become an important vehicle to raise passions that spill into violence. Or is it the other way around?

For example:

Ø "This is yet another epic war — between Hindus and anti–Hindus, a veritable Mahabharat in which sometimes Abhimanyu will fall, sometimes Ghatotkacha, or it may be Jayadratha's turn yet another day. (KS Sudarshan, newly appointed RSS chief in the Organiser, April 2000)

Ø "Christianity is not a religion, it is a devious conspiracy to serve colonial interests. You dream of building a church in every village and taking a Bible to every house. The Bajrang Dal activists will destroy your dream completely." (Ashok Singhal, VHP working president, addressing a BD camp at Vrindavan aimed at setting up a special people's security force (Prateyak Suraksha Samiti), in the Frontline).

Ø "Muslims can never be trusted. They are like snakes, you can never know when they can turn around and bite you". (Bal Thackeray, SS chief lashing out at top film stars, Khans and Mohammed Azharuddin in The Asian Age, June 2000)

Ø 'There can never be harmony or peace until the Koran is drastically revised." (Vinay Katiyar, chief of Bajrang Dal, Lucknow, July 1999)

Ø "I reiterate my commitment towards the construction of the Ram Temple in Ayodhya and the day a BJP government is installed at Delhi, we will remove all hurdles for temple construction". (LK Advani, The Asian Age, July 4, 1997). 

Is the lip service being paid to pluralism, tolerance and against hatred a mere waiting game until an absolute power can be realised by the BJP? Is it too farfetched, then, to suspect a sinister plan to erode public discourse as much as educational curricula with untested, historically problematic notions of past events? 

A case of the devil quoting the scriptures? A sworn soldier of the Hindu Rashtra ideology singing hymns on tolerance, pluralism and against hatred. Why? 

It is within this wider scenario that the New Curriculum framework must be situated. A policy document that emphasises education about religion, stresses value education as that which obtains exclusively from religious frameworks, drastically reduces the quantum of social studies/sciences and history syllabi and accords a disproportionate and compulsory place to Sanskrit.

The critical question now is whether 28 state education ministers, representing divergent political, ideological and regional positions will call the bluff of Joshi and his clan on January 29. Or will they swallow the document without reading it, choosing to be misled by the reassuring noises on pluralism and tolerance and against hatred being made by the minister.
In November 1999, we were told that: 

Ø "The content of education from the primary level to the higher education stage should be "Indianised, nationalised and spiritualised"; 

Ø "Courses  at all levels, including vocational training courses, should  incorporate the essentials of Indian culture";

Ø "Sanskrit should be made obligatory for students between classes III and X". 

Ø "Moral and spiritual education" should be introduced that would inculcate "desirable social and national values." 

Today the new and finalised policy document on education says: 

Ø There should be an emphasis on "Education about religions"  (p vii) and "values with an emphasis on religious values". The "Inherent values of all religions to be taught at all stages of school education";

Ø "A profound sense of patriotism and nationalism tempered with the spirit of Vasudhaiva Kutumbakam (being one of the world/earth family) must be infused into the students";

Ø There should be an emphasis on our "own philosophical cultural and sociological tradition" and "an indigenous Indian curriculum that would celebrate the ideas of the country's thinkers such as Sri Aurobindo,
Vivekananda, Dayananda Saraswati, Mahatma Phule, Gandhi, Tagore, Zakir Hussain, Krishnamurti and Gijubhai Badeka." (Ambedkar and Periyar are given the go–by, as are so many others!)

Ø There is a clear–cut promotion of Sanskrit (2.8.3) and Hindi (2.8.4) and their compulsory inclusion within the syllabus all over the country at the primary stage. Clear pointers to attempted cultural hegemony as also to the backward looking vision that guides this sectarian worldview.

Ø "Sanskrit has a special claim on the national system of education because it
l Has consistently been used in India for thousands of years and is still inextricably linked with the life, rituals, ceremonies and festivals of vast Indian masses; (it was just such an emphasis on Sanskrit hegemony that had been angrily resisted by representatives of so many states in India, especially the South, in 1999);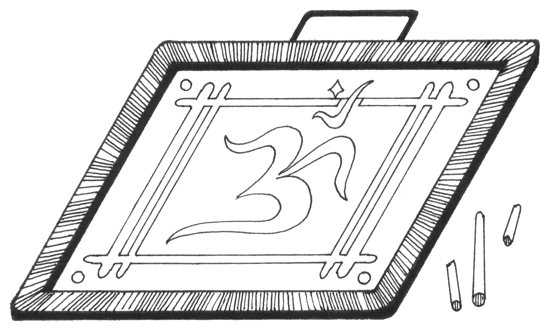 l Contains a great store of knowledge and wisdom that needs to be revived, reformulated and enriched with whatever is the best in modern disciplines of knowledge;

l Has the universal appeal all over the country;

l Has very close structural, lexical, and semantic relationship with Hindi and most other regional languages of India which makes the learning of these languages easier and better; and

l Has been internationally accepted as the most scientifically structured language and is increasingly being acknowledged as the best suited language for computer use".

For all these reasons, the new policy states that it is important to provide for and encourage the study of Sanskrit: "It may be introduced as part of a composite course of Hindi and the regional languages as mother tongue at a suitable point of the primary or upper primary stage…Open school courses for Sanskrit may also be designed for learners at all levels".

The New Curriculum Framework accords Hindi a special place, too, on grounds that "the Indian Constitution has given it the place of the Official Language of the Union…it is necessary that courses in Hindi are suitable for opening up channels of integral communication in all parts of India."

Incidentally, even as Joshi appears before us through the pages of The Pioneer in a liberal and tolerant garb, the forked tongues within the wider ideological family cannot be so easily silenced. The formal release of the NCERT's National Curriculum Framework on School Education in December 2000 has been adequately caricatured by the secretary of the HRD ministry, MK Kaw. In his article in the official NCERT journal on Value Education, titled 'Education in Human Values, released at the Jawaharlal Nehru stadium barely a week after the policy document, on December 20, 2000, Kaw tells us that, "The greatest damage to our intellectual freedom has been caused by traditional religions especially by those which have a single holy book from which they derive their authority!" 

There is more. Sister bodies under the control of the HRD ministry that include the Indian Council for Social Science Research (ICSSR), the Indian Council for Historical Research (ICHR) and even the Council for Scientific and Industrial Research (CSIR), in varying degrees and through different actions, have had their representatives once again publicly declare their allegiance to the parent organisation to which Joshi, Vajpayee and Advani belong – the Rashtriya Swayamsevak Sangh. 

In the same month (December 2000), the director of the ICHR made a declaration that embarrassed even the body he heads. He stated that since the Babri Masjid had been an unused structure and had no religious significance, the site should be handed over to the Hindus on the premise that as "the location of Rama's birthplace cannot be changed, the temple cannot be moved." 

The same ICHR has also been embroiled in a serious controversy for withdrawing mid–way through publication a volume, Towards Freedom, authored by two renowned historians, Sumit Sarkar and KN Panikkar, eighteen months earlier. 

The reasons are not far to seek. Among other things, the book offered incontrovertible evidence (including British intelligence records) to show that the RSS was not merely a non-participant in the Indian freedom struggle; it actually collaborated with the colonial powers! 

The director general of the CSIR, RA Mashelkar was felicitated by the RSS' Rashtriya Suraksha Mahashivir last month. This created some public discomfort for the ministry because it was more evidence (if any were needed) of the growing influence of swayamsevak Joshi's influence over the orientation of the CSIR. 

A girl from a Dalit neighbourhood, still bitterly experiencing the daily humiliations and segregation based on caste that legitimises a cruel concept like sprush-asprush (pure and impure) and "so impure as to be untouchable. A tribal boy who plays his drums and knows his icons and idols but would like to see them reflected in the social studies syllabus. A Muslim boy who has witnessed brute violence and lost his father to hatred. A Muslim girl who is compelled to drop out of education at eleven years of age because puberty is around the corner and she sits in a mixed classroom.

These few examples reflect events of the past month or so. To enumerate all the actions of this ministry of the NDA government since it took charge in 1998, the list would spill into several pages.

The state ministers of education need to keep these myriad factors in mind when they respond to the new curriculum policy document. What, in a nutshell, will the new NCERT text books, written in pursuance of this new worldview, contain? 

There is good reason to fear that such an approach, approved by the national education policy, will legitimise and stress on religious education over scientific and historical inquiry. It will, in fact, serve to legitimise the content of texts circulated by such backward looking outfits like the RSS and Markazi Maktaba Islami, as they will now not even be required to meet the criterion of neutrality, scientific temper and frank inquiry. 

What notions of values would be contained, what understandings of faiths, what extrapolations to the ideal of patriotism, nationalism and national unity would we find within the new textbooks, then? 

We have been mute witness to the Hate and Bully projects in public life in the past few decades, projects that have misused religion and religious labels to perpetuate threats and strong arm tactics against sections of our own population. All these actions have amounted to contempt for the law of the land. A law based on the Indian Constitution that above all enshrines a rich and pragmatic concept of equality to all, that makes matters of faith answerable to broader, deeper and more universal concepts of the individual and basic rights of the citizen. The rights of an individual Indian citizen to dissent, to free speech, to life and equality et al are inalienable. It cannot be taken away by group rights, religious rights, community and caste rights.

The brazen attempt to replace history and social studies within the curricular framework with religion-based values is also aimed at the destruction of a sense of historical search and belonging, a journey that is the source of empowerment to sections that may be grossly disempowered and disadvantaged today. Why this overpowering desire to wipe out or snatch away a sense of history from the vast majority of our people?

To gain control over the mind of a large section of the people you need a clean slate, uncluttered by contradictory facts and emotion, a situation that enables you to brainwash through unreason, with ease. Such a clean slate is vital for control over the fortunes, aspirations and dreams of large sections of the population who are then made to believe what they are told by the controlling few — that there exist no inequities, no schisms, no oppressions.

How will they deal with questions of genuine inquiry, issues of the history of science and technology, the paths that ideas, innovations, faiths and convictions took and travelled? Will they be able to release historical knowledge and inquiry from the shackles of identity, caste and class control? Or would history and its transmission get mired with and influenced even more than it is now by a narrow political worldview? 

A girl from a Dalit neighbourhood, still bitterly experiencing the daily humiliations and segregation based on caste that legitimises a cruel concept like sprush-asprush (pure and impure) and "so impure as to be untouchable. A tribal boy who plays his drums and knows his icons and idols but would like to see them reflected in the social studies syllabus. A Muslim boy who has witnessed brute violence and lost his father to hatred. A Muslim girl who is compelled to drop out of education at eleven years of age because puberty is around the corner and she sits in a mixed classroom. 

These are the multi-hued emotions of our children, our present and our future. To enthuse them into learning processes, these processes must find a resonance within each of them.

How will our textbooks tackle the questions of internal shades and hues and conflict? How will they address the issues dividing populations within India and South Asia? How will the books look at the issue of motivated, pre–mediated history writing and generation that stifles the critical and questioning mind? 

Uninformed and non–creative interpretations of events and periods in history writing have deteriorated, in past decades, into outright hate–writing inculcating prejudices, limiting our knowledge and understanding of the past. Instead of surging forward towards unshackling knowledge from myriad pre–conceptions by deepening our knowledge of the subject, the current political dispensation appears determined to confine learning to religion–based values, not free inquiry. The resultant situation can then be used to unleash half–truths, suspicions and finally hatred and divisions.

The suppression of history and historical inquiry, then, has a dual purpose. Wiping the slate clean creates a tailor–made situation, fertile ground for nasty manipulations, for colourfully woven tales of woes that are made to pass as history with no concessions to historical veracity and genuine inquiry. 

We are now catapulted into an explosive every day scenario of emotion–driven, non–scientific visions of the past. These half–baked, explosive notions are not based on knowledge or history, but are made to pass as such. They are manipulations and distortions that freely allow for hate-filled half–truths to fill the curriculum and resonate in the public sphere.

We have then entered the realm of darkness, of suspicion, of constructs of hitherto non–existent states of historical trauma and wrong–doing; states of being that easily raise passions, that can even wield trishuls and swords. Such states of being have in recent times broken real historical ground with distortions that have justified crimes of crude passion leading to the destruction of lives and homes, property and places of worship. All justified by abusing history.

Hysterical and narrow notions of patriotism in this era of darkness can also be used to justify nuclear war and the creation of weapons for mass destruction. Shameful acts like female foeticide, infanticide and caste and community driven incidents of sexual violence can all be traced back to the misdeeds of 'foreign marauders' of over nine hundred years ago. In this era of darkness, we loose forever the ability to search deep within ourselves for solutions to shameful facts of continuing discrimination, of violent humiliations, because all of this would mean pinning the blame, even accepting responsibility. 

The finger of blame would then be turned firmly on us and us alone. 


Archived from Communalism Combat, January 2001. Year 8, No. 65, Cover Story