According to the local pastors, the city saw 12 attacks targeting the Christian community in September last year.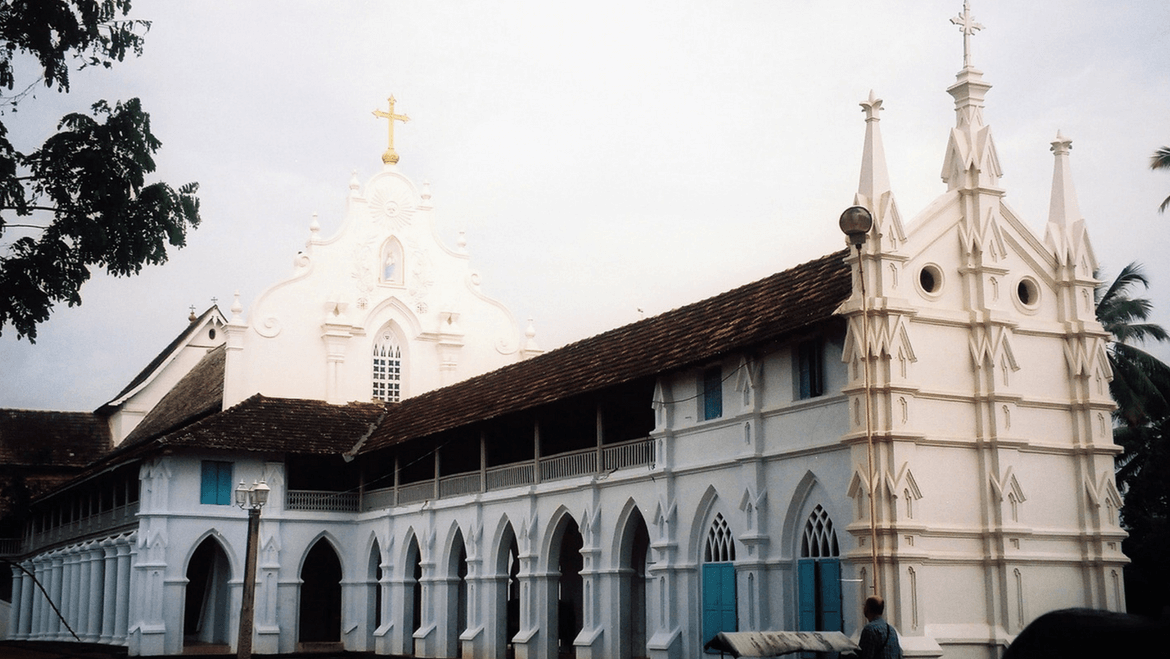 Representational image. | Image Courtesy: tourmyindia
Jaunpur:
The historically important city of Jaunpur, located Southwest of the Varanasi district, is one of the cities where minorities have been targeted the most over the allegations of religious conversion in the past three years.
It was in September 2018 when the Chandwak police station had registered an FIR against 271 people and had arrested many of them on the basis of complaints by Hindu Jagran Manch. Many of these arrested are still behind the bars fighting their cases in the court.
According to the local pastors, the city saw 12 attacks on the Christian community in September last year, and an attack was reported recently, on April 11, in Jamdaha village.
"We had gathered in the village only to offer our prayers. The prayer ceremony was being attended by a lot of people who believe in Christianity and have faith in Jesus, coming from different areas of Mau, Varanasi and other places. But then, people associated with Akhil Bharatiya Kshatriya Mahasabha accused us of performing conversions, and created a ruckus," said Vijay Durg*, a pastor, adding that the police were immediately called and many people of the Christian faith were detained. John said that the office of sub-district magistrate, Shahganj range, Rajesh Kumar Verma, clamped Section 144 of CrPC for holding prayers without seeking permission from the district administration.
The pastor further said, "Because we are a minority and are a very soft target for those who have their people in power, it becomes very easy for them to level an allegation of conversion and spread lies about our religion. Our religion asks us to respect other religions also, be it Hinduism, Islam or whatever. The right-wing groups have even got the FIR registered against us, claiming that we practise black magic to lure people towards Christianity. But tell me if anyone should believe this theory in the present age."
Durg has been fighting many cases of conversion in different courts.
Bhupen Raj*, another pastor from Bulandih village who was detained on similar charges by the police and later released, told
NewsClic
k, "The right-wing groups are up in arms against us just because people who are from the very low castes have started believing in Jesus. It makes easier for them to target us. They allege conversion, but it is not true. We are not into conversion or any other thing which is illegal as per the Indian law."
When Khotasarai's circle officer Ajay Kumar Srivastava was asked about the allegations of conversion, he said, "The investigation over these allegations is underway. Some of the women who had come here had told us that they had come as they believed in the faith and also because they wanted to get rid of different kinds of ailments they were suffering from."
"This is a very complicated and a sensitive matter. In the last few months, the tension has escalated in the region due to insensitive reporting in media. We are police and we have not still reached any conclusion. Yet, some reporters write whatever they want to," the police officer said.
Juhi Naresh*, daughter of one of the accused pastors, said, "Live and let us live. We know what our rights are, but these people from hardcore Hindu groups are not allowing us to live freely. We feel suffocated here as we are in fear that we may be attacked for our religious identity anytime."
Naresh is pursuing the case of her father and many others who have been made an accused in the conversion allegations. "My father and many others were woken up in the middle of the night, and were arrested by the police on fake charges. This is an injustice with us and we will fight till our last breath for justice. This is a democratic nation and we know what our rights are," she said.
Meanwhile, the officebearers of the right-wing groups, despite many phone calls and requests, refused to comment on this issue, as they were "busy with campaigning".
Jaunpur will go to polls on May 12.
*Names have been changed in order to protect the identity of the people from minority community. Courtesy: News Click