With 80 seats in the Parliament Uttar Pradesh has the highest number of MPs. As the state enters the fourth phase of elections, several key constituencies go to polls. These include Unnao, Jhansi, Etawah, Kannauj and Kanpur.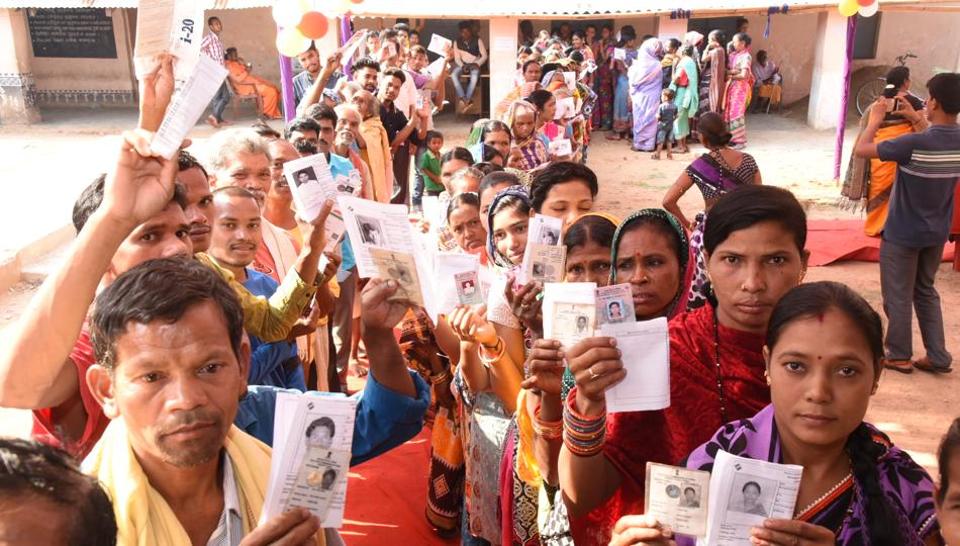 Unnao:
Unnao shot into the national spotlight after a BJP MLA was accused of kidnapping and raping a minor girl. As the constituency goes to polls today, the options before the electorate for an MP are as bleak with
all major candidates having criminal charges
against them. Unnao is India's largest constituency with over 18, 97,474 voters.
If BJP's Sakshi Maharaj, who is the incumbent, has
over 30 cases
including robbery and murder against him, Congress's Annu Tandon has been accused of hiding black money worth over Rs 400 crores in Swiss bank accounts. Meanwhile, Samajwadi Party's
Arun Shankar Shukla
is an accused in the infamous guest-house scandal that rocked the state in the mid-nineties. He has also been accused in a few cases of land grabbing.
Jhansi:
The land of Queen Lakshmibai also goes to polls today. Though the current MP is veteran BJP heavyweight Uma Bharati, the party has fielded
Anurag Sharma
instead of her as Bharati was not inclined to contest. Sharma, son of Pt Vishwanath Mishr, heads the Bundelkhan Ekikaran Samiti that wants to carve out a separate state of Bundelkhand. The Congress candidate is Shiv Sharan Kushwaha and the Mahagathbandhan has fielded Sundar Singh Yadav of the SP.
Caste plays an important role in this constituency that has sizable populations of Kushwahas, Ahirwars, Yadavs and Lodhs. There are also a large numbers of Brahmins and Jains. Jhansi is also home to over 1.5 lakh Muslim voters.
Key issues in this
drought-prone region
are water scarcity, unemployment and inadequate healthcare facilities.
Etawah:
This is one of the most electorally unpredictable constituencies in UP. Etawah has elected MPs from the INC, BJP, SP and BSP in the past. The current MP is Ashok Kumar Doharey, who was previously with the BJP. But he
jumped ship
to the INC at the eleventh hour.
So, now the BJP has fielded Ram Shankar Katheria who was
originally hoping to contest from Agra
, but was denied a ticket from there and forced to contest from Etawah against Kamlesh Katheria of the SP-BSP alliance.   
Kanpur:
This is the constituency of one of BJP's most formidable leaders, Murli Manohar Joshi. Joshi was part of the party's original triumvirate along with Atal Bihari Vajpayee and Lal Krishna Advani. Now, Vajpayee is deceased, Advani has been
unceremoniously dropped
from his traditional Gandhinagar seat to
make way for Amit Shah
, and Joshi has also been
denied a ticket
this time. Instead the BJP has fielded
Satyadev Pachauri
. It will be interesting to see if the gamble pays off, given how there is
growing dissent
among ground level workers over the manner in which stalwarts were snubbed.
The Congress candidate is Sriprakash Jaiswal and the SP had fielded Ram Kumar.
Kannauj
:
A Samajwadi Party stronghold, this is the constituency of Dimple Yadav. But she has a formidable adversary in the BJP's Subrat Pathak. Dimple had been elected unopposed in 2012 when her husband Akhilesh vacated the seat to become Chief Minister. She had also
defeated Pathak
by a wafer thin margin of 20,000 votes in 2014. Interestingly, Dimple's father-in-law Mulayam Singh's brother Shivpal Yadav's Pragatisheel Samaj Party (PSP)
withdrew its candidate
Sunil Kumar Singh Rathore at the last minute.
The fate of this constituency will be decided by the agrarian community that has been on the edge for the last few years. Potato farmers in particular are deeply upset with government policies. The caste quotient is also important given the large population of Yadavs, Lodhs and a few other OBCs. There is also a sizable Muslim population.