Guwahati, June 20: The four, deadly 'Ds' (D Voters, Declared foreigners(DF), Detention Camp and Doubtful conduct of the ongoing NRC process) has claimed two more lives in lower Assam in two separate incidents, on June 19, 2019. In the first, a distraught husband committed suicide as his wife was declared a foreigner and in the second an old man died in depression after receiving a foreigners notice. The vicarious functioning of the bureaucracy and tribunals has led to one crisis after another as the 'national, commercial media' turns a blind eye. Sabrangindia has most consistently reported on this ongoing crisis and Citizens for Justice and Peace(cjp.org.in) is intervening at the ground level with a vast team in the state.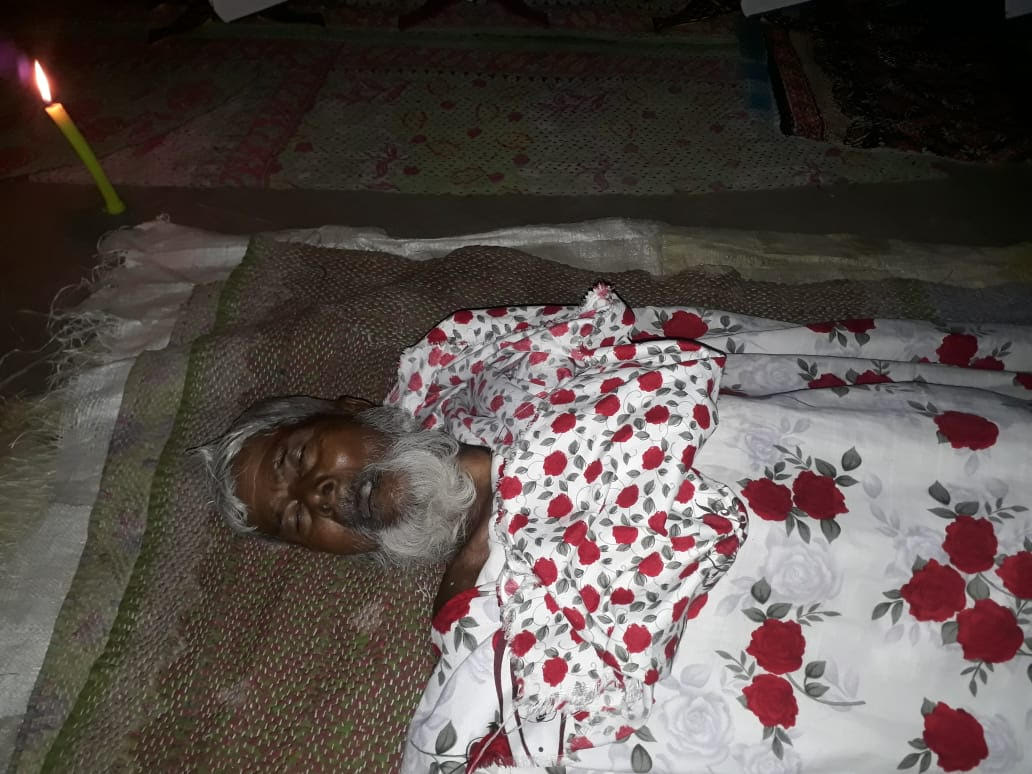 The ongoing citizenship crisis caused by a callous bureaucracy and political establishment in the centre and state --ably assisted by no real relief from the Supreme Court --have resulted in 51 deaths so far.
See Related Articles
The first news of this lates '4D-related' death came from Chirang District as an elderly man,  Sharafat Ali of Village Dhupuri that falls under the Bijni police station died due to depression after he was served a 'Foreigners notice' from the Bongaigaon foreigners tribunal. The second incident happened at Village Kapahartari under the Kayakuchi area of Barpeta District, where Hikmat Ali (55) committed suicide after his wife Kad Banu was 'declared a foreigner' by the oreigners Tribunal of Barpeta. It must be recalled that, Hikmat Ali was alone in his home at the time of the tragedy last evening. His wife is untraceable since she was declared foreigner. Both his sons were was out of the house.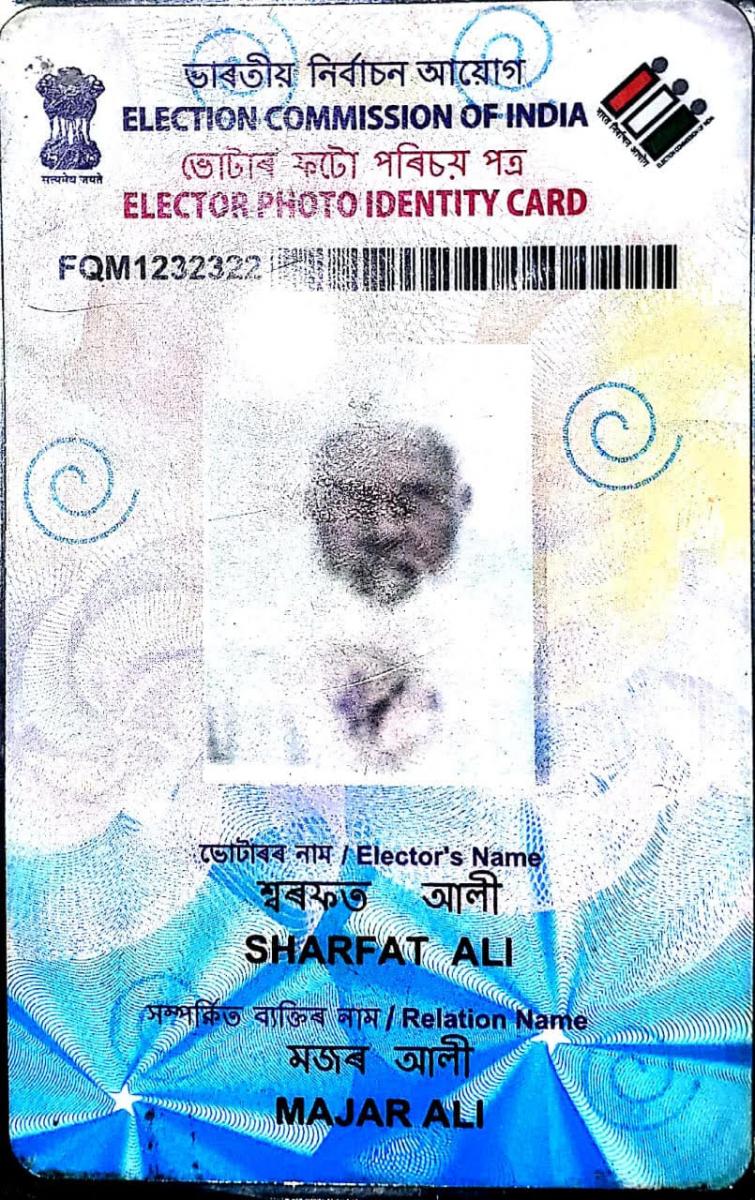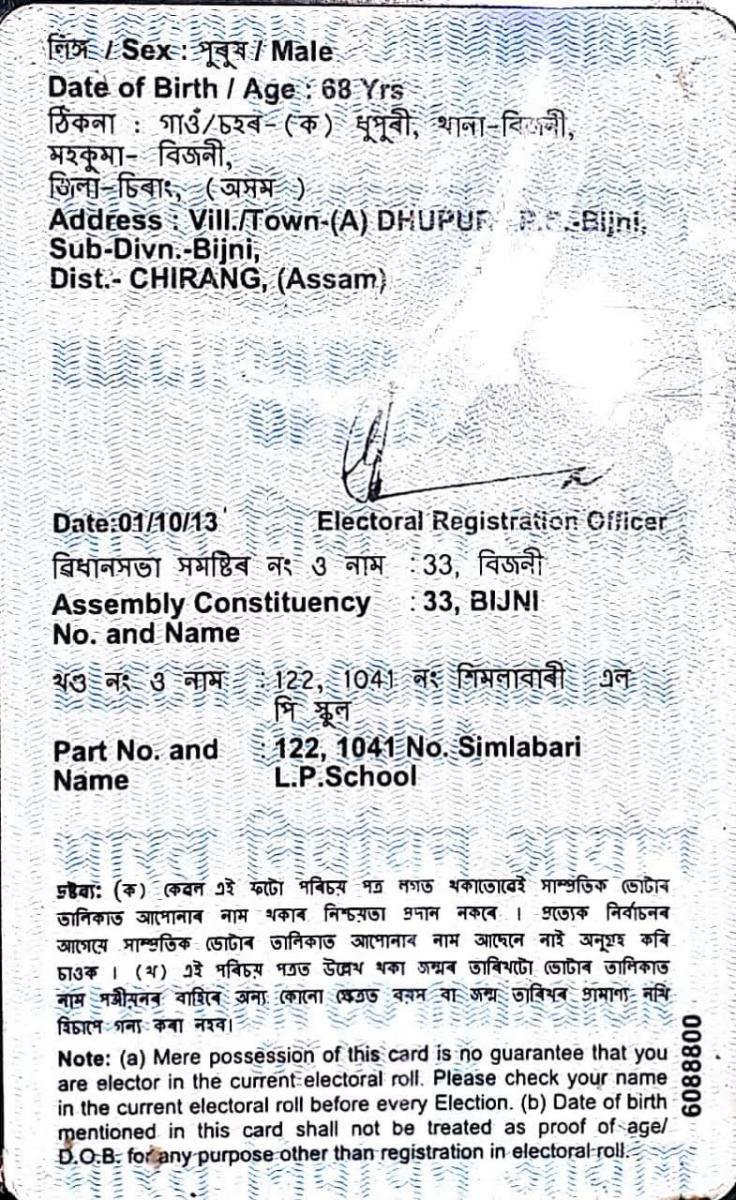 The wife of a daily wage labourer, Kad Banu was daughter of Samsul Haque alias Samsul Ali alias Samsul Mondal. She was declared a 'foreigner'
only
because of the discrepancy that appeared on the title documents of her father, who possesses all relevant documents from year 1951 onwards. Hikmat Ali had already to bear huge costs for getting legal representation for his wife's case before the Barpeta foreigners tribunal. After she was declared foreigners by the foreigners tribunal at Barpeta, Hikmat Ali filed a review petition at Gauhati High Court. However given the track record of other such cases so far, even in the higher judiciary, he appears to have lost all hope and it was with this background that the tragedy took place. He committed suicide by hanging himself on the evening June 19, 2019, yesterday.  
In another such tragic incident, Sharfat Ali (74), son of Majar Ali of Village Dhupuri under the Bijni Police station of Chirang District was served a foreigners notice by the Bongaigaon foreigners tribunal on May 31, 2019. Sharfat Ali was served the notice by Manikpur police station of Bongaigaon District just five days back. He was asked to attend the Bongaigaon Foreigners Tribunal by June 20, 2019. He was very agitated after receiving this sudden notice as he is in possession of all relevant documents since 1951 to prove his citizenship. Since the day he received the notice, Sharfat Ali, who was facing extreme poverty, stopped eating and drinking. After five days long starvation he breathed his last at noon on June 19, 2019.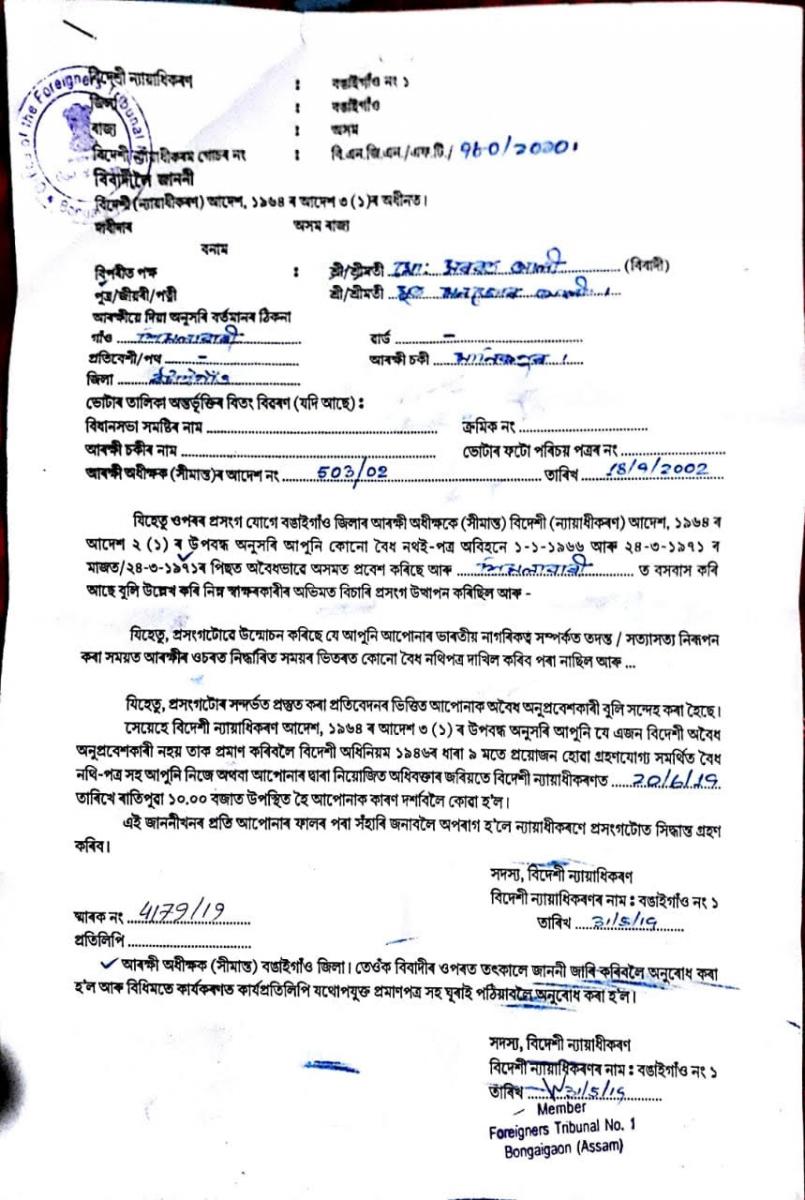 CJP's Team Assam has swung into action, stepping in with all resources available and even taken on the responsibility for assisting in the legal battle to prove the citizenship of Sharfat Ali. Even after his tragic demise, the way the 'rules' have been twisted and structured,
if
Sharfat Ali's citizenship cannot be conclusively proved, the citizenship rights of the siblings of the deceased Sharfat Ali will be affected permanently.  
 "The CJP legal group member at Bongaigaon, Abdur Rahim will appear at Bongaigaon foreigners tribunal on June 20 on behalf of the grief-striken family" said CJP Community Volunteer Prof. Mizanur Rahman while speaking to Sabrang India.  
 CJP Community Volunteer and General Secretary of Bharatiya Nagorik Adhikar Surakshya Mancha, Nanda Ghosh is also making all-out efforts to coordinate with the victim family and the CJP's legal team so that the Citizenship Rights of the victim's family also do not get affected. Ghosh has also appealed to all sections of the people of the country to come forward to extend all possible help to avert tragedies arising out of the ongoing humanitarian crisis in Assam.  
See more reportage: