An enraged Prakash Raj, independent candidate from Bangalore Central constituency has complained to the Election Commission (EC) over the fake whatsapp forwards emanating, he claims from the office of Congress candidate, Rizwan Arshad. The forwarded message advises voters "not to vote for Prakash Raj since he has joined the Congress." The returning officer has accepted the complaint that is being forwarded to the DCP Bangalore city and then to the election commission.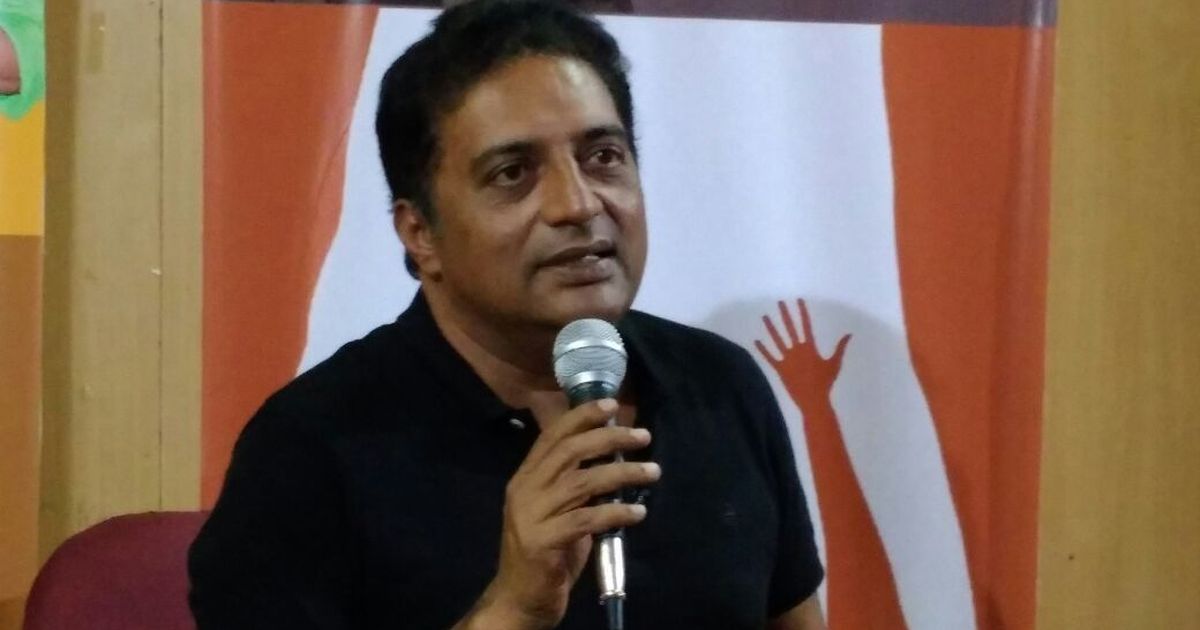 The actor turned citizen politician confronted Mazhar, the personal assistant to Rizwan Arshad with information of these Whatsapp leaks. With elections just days away and due in the constituency on April 23, the matter assumes great significance. The video records this conversation.
Video can be viewed here.
Tweets by Prakash Raj can be viewed here.
Sabrangindia spoke to Mr Prakash Raj who said that he would definitely proceed with complaints to the Election Commission for spreading such such fake news.
With the whistle as his election symbol, the actor born and brought up in Bangalore with a fan following across five states has been dedicatedly working the constituency since January 2019. He announced his plans to contest the elections with a New Year's Day tweet in 2019.
India's "chellam"aana actor Prakash Raj has officially stepped into the choppy political waters. Raj, who has not shied away from raising his voice against both the ruling BJP and Congress, is in the fray this year from the Bangalore Central constituency as an Independent candidate. Accusing the national parties of lacking vision and ignoring the poor, he has expressed the confidence that the people of his constituency will think it through this time and elect the right candidate. 
Following this fake Whatsapp being allegedly circulated from the office of Congress candidate, Rizwan Arashad, Raj accused the party of playing dirty politics. He has stated in public statements that, "These two parties (the BJP and the Congress) have created so much of disillusionment among the people. Enough of the tamasha. They don't have a clear vision. I think we need the citizens' voice in Parliament to ensure the problems of the common man are heard."
Further he has stated that, "I am not going to the people asking for votes based on my popularity as an actor. People have seen me more as an activist. They have also seen me as a struggling actor. They have seen me adopting villages as well. In the last few years, they have seen me coming out of my comfort zone and taking stances. People have had conversations with me for two decades."
Prakash Raj contesting from Bangalore Central constituency as an independent candidate will be facing two-term BJP MP P C Mohan, Congress candidate and MLC Rizwan Arshad, and 19 other candidates. For the past three and a half months, Prakash Raj has been carrying out an innovative and attractive campaign with road shows and interactions in every part of his constituency.