Fake news and rumours are flying thick and fast on social media about Najeeb Ahmed, a first year MSc Biotechnology student of Delhi's prestigious Jawahar Lal Nehru University who mysteriously disappeared from his hostel room in October 2016. Shefali Vaidya, a columnist with the right leaning Swarajya magazine, tweeted that Najeeb had joined ISIS for which she quickly got schooled by Gaurav Jha and Shehla Rashid: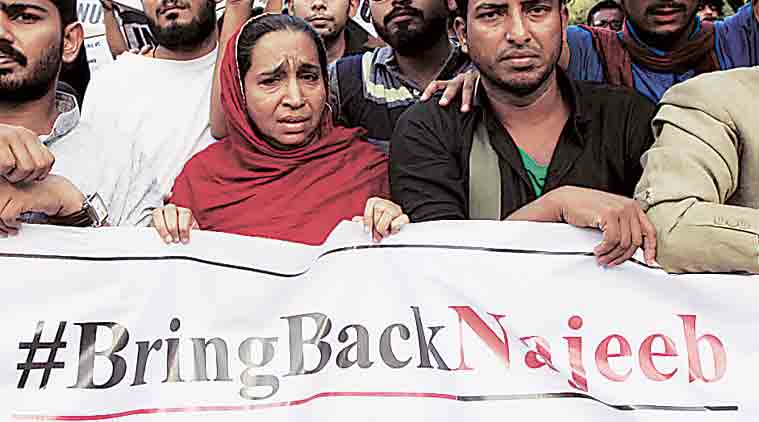 https://twitter.com/Shehla_Rashid/status/967962278661300224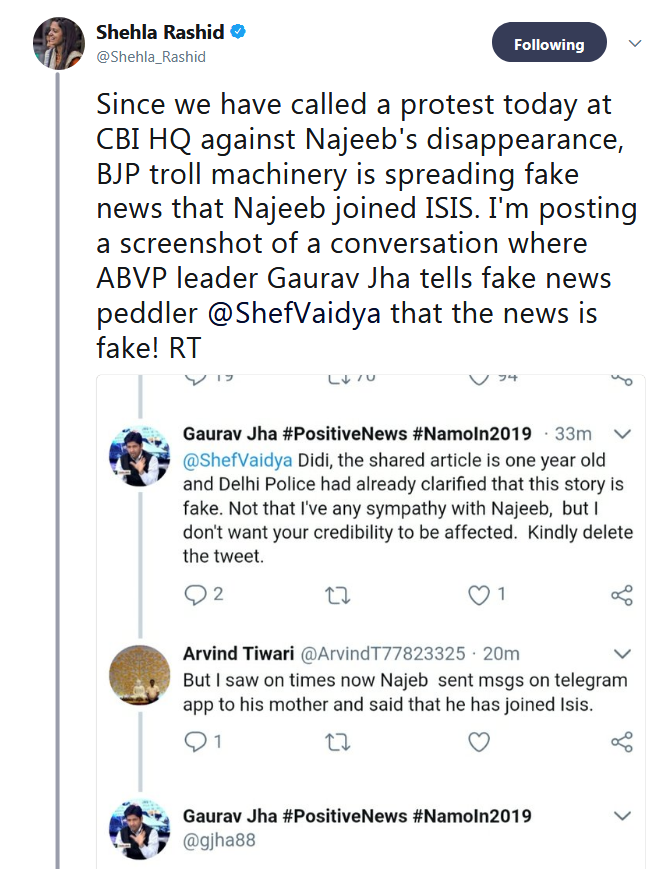 Later she deleted the tweet with the lame excuse that the link she had tweeted was old, for which she was schooled yet again:  
https://twitter.com/ShefVaidya/status/967972518953869312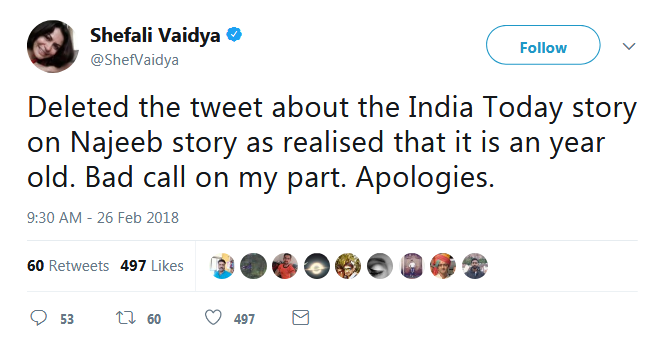 Najeeb went missing from his room in the Mahi Mandvi Hostel, on the intervening night between Oct 13 and 14, 2016. The police could not explain his disappearance and even though the CBI was tasked with the investigation in 2017 at Najeeb's mother Fatima's behest, it has failed to track the missing young man. It was as if he vanished into thin air!  
But it is not as if there is no starting point for the investigation. Multiple college students say that just the day before his disappearance, Najeeb was involved in a brawl with members of ABVP. After being berated by the Delhi High Court, the police pressed 600 personnel and sniffer dogs into service, but that was clearly too late as by then any trail Najeeb may have left behind, had gone cold. When the CBI took over the matter their lackadaisical attitude towards the investigation, failrue to make any heaadway despite multiple extentions, earned them the wrath of the Delhi High Court who accused the CBI of "
complete lack of interest
."
Meanwhile, Najeeb's mother was
manhandled by the police
and dragged away into a police vehicle when she was protesting against CBI's slow progress in investigations on the first anniversary of his disappearance in Delhi.  
As of today there has been no real progress in investigations and the campaign to malign the reputation of a missing young man, who cannot set the record straight for himself, continues even a fresh protests against the CBI are taking place.