Maharashtra enters the second phase of Lok Sabha polls 2019 on April 18, 2019 with many parts of rural Maharashtra going for voting. The major constituencies voting tomorrow are Buldhana, Akola, Amravati, Hinjoli, Nanded, Purbhani, Beed, Osmanabad, Latur and Solapur.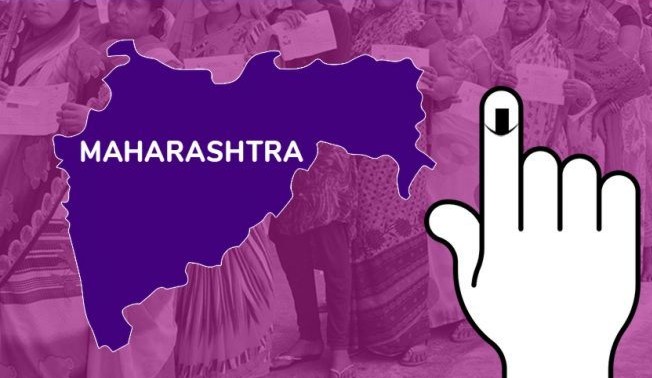 Image Courtesy: https://www.latestly.com/
This time around, both BJP and Shiv Sena are
contesting four
seats each while the Congress and NCP are contesting five and four seats respectively. As many as 3.36 crore voters are expected to vote and decide the fate of 179 candidates. Three time MP Sanjay Dhotre and late Gopinath Munde's daughter Preetam (both BJP) are contesting from Akola and Beed respectively; Congress leader Ashok Chavan from Nanded, former Union home minister and chief minister Sushilkumar Shinde from Solapur. Vanchit Bahujan Aghadi (VBA) leader Prakash Ambedkar is contesting from two seats- Akola Solapur.
It is clear that this phase of the elections can be the most important for Maharashtra. But what are the major issues that voters will probably keep in mind tomorrow?
An impending drought situation is looming large in the rural areas. There are predictions of a drought worse than the drought of 1972. In 2016, Latur area of the region became a
subject of discussion
worldwide because of its "water crisis". As an immediate crisis resolution mechanism, water train, Jaldoot Express, carried water from Western Maharashtra to the drought ridden Marathwada. However, this could not have been the solution to the problem.
Soon after, this issue
took a backseat
for the Maharashtra government with hardly anybody talking about long term measures to resolve this. No political party spoke about rain water harvesting either. Though the government blamed it on "poor rainfall", experts
said
that rainfall of 400 mm isn't low and the problem lay in effective water management proposals and an apathetic bureaucracy. Migration is
expected
from places such as Jalna and Osmanabad districts as a result of this crisis.
The drought crisis was expected to, and rightly so impact the farming communities which rely heavily on rain water for irrigation. Agriculture is the major income activity of over 64% of the state's population.
Studies
have indicated that the drought situation immediately results into decrease in yields of cereals, horticultural crops, livestock production and loss of employment, all associated with the decreased incomes of farmers.
Further to the precarious drought situation, in October 2017, as many as 20 farmers in the Yavatmal region died due to
overdose of pesticide
spray several hundreds were impacted. While earlier, the pesticides deaths would take place because large numbers of farmers would commit suicides owing to debts and loans, here the case was of an unregulated market, lack of protective gear, lack of information and entry of private players in the pesticide insecticide business. Here too, the Maharashtra government failed to take any long term recourse or mechanisms.
Healthcare remains as neglected as ever. Beed is a constituency marred by migration due to severe drought conditions
. Almost 90% families
in Beed are such that at least one family member migrates to other areas in search for better livelihoods. Seasonal migration is common here. But seasonal migration is also a source of lots of diseases. In the absence of a robust public healthcare system, people spend more than what they earn in the area.
As per a
recent survey
done by Axis-My-India for India Today's Political Stock Exchange (PSE), around 30 percent of the respondents in Maharashtra rated agricultural difficulties as their major concern, followed by joblessness.
It remains to be seen if the voters will vote on the basis of these issues.