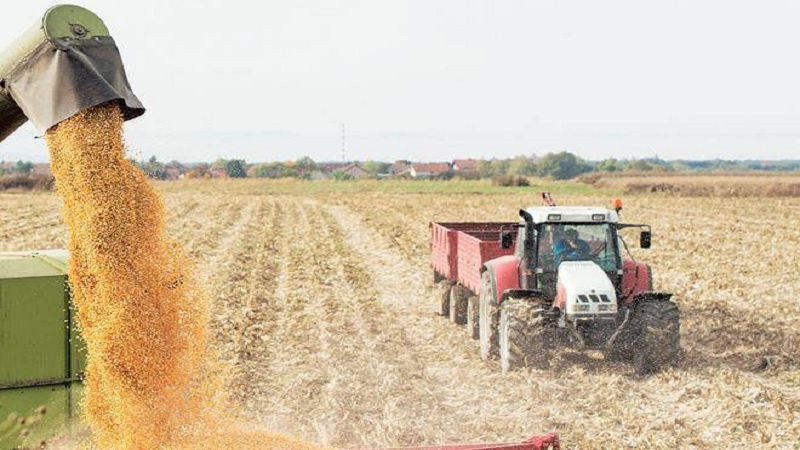 Image Courtesy:financialexpress.com
Farmers on March 20, 2021 strongly condemned the recommendation to implement the Essential Commodities (Amendment) Act 2020 in the Standing Parliamentary Committee on Food, Consumer Affairs and Public Distribution's report.
"We strongly condemn and oppose this move of the committee. In talks with the government and on other platforms, [we] repeatedly explained that these three laws are harmful and are about to exploit farmers and common citizens," said the Samyukt Kisan Morcha (SKM) while appealing to the committee to withdraw the recommendation.
It said that the new Act made a "wholly anti-poor recommendation" that food should be removed from the Essential Commodities list. Farmer leaders said that the law allowed unlimited private hoarding and black marketing and warned that it will end the Public Distribution System (PDS.) In doing so, government procurement of food grains will be rendered superfluous, affecting 75 crore beneficiaries.
"It is entirely disgraceful that many parties which have been claiming support to farmers agitation for repeal of three farm laws have voted for the implementation of the Act. This exposes a wider consensus amongst these parties on these laws," said SKM leaders.
Meanwhile, the right-wing Rashtriya Swayamsevak Sangh (RSS) said in its annual report that "anti-national and anti-social forces" have created a deadlock between the BJP-led government and farmers in the agitation related to agricultural laws. Decrying this statement, farmers asserted that the movement has been peaceful and farmers have participated in every dialogue with the government. SKM leader Darshan Pal said that such a thinking serves as an insult to the farmers.
On the other hand, recent government provisions regarding wheat procurement were withdrawn following huge opposition from farmers. Instead, the same system (which was followed in 2020-21) will continue to operate. Similarly, SKM claimed to be gathering huge support for the Bharat Bandh on March 26. Farmers said that Bharat Bandh will observe a complete bandh and all programs except emergency services will remain closed even inside Delhi.
As for mahapanchayats, farmers and workers in Patna gathered outside the City Gate Public Library to demand the repeal of all three agricultural laws, passing of a resolution against it from Bihar Legislative Assembly, legal status to MSP, re-enactment of the APMC Act, and benefits under the Pradhan Mantri Kisan Samman Yojana to landless and sharecroppers.
In Raebareli district of Uttar Pradesh, farmers raised the issue of farmer suicides and demanded financial and social assistance to concerned families. For the same, a Kisan Majdoor mahapanchayat will be organised in Varanasi district on March 22.
Meanwhile, Telangana farmers in Khanapur region of Nirmal district also held a rally to voice farmers' demands and to stop the eviction of tribals and other peasants from podu lands, issuance of land right certificates in accordance with the Forest Rights Act 2006.
While such activities are carried out at the district-level, senior SKM leaders will participate in the Mitti Satyagraha Yatra headed towards Delhi borders' protest sites. The soil collected from all over India will be dedicated to the martyrs of the movement.
Another umbrella organisation in Karnataka called the Samyukta Horata, the Karnataka Rajya Raitha Sangha (KRRS) and the Hasiru Sene called for a mahapanchayat in Shivamogga district. This large gathering will be attended not only by farmers but all those who are in support and solidarity of the ongoing struggle. Then on March 22 state farmers will march towards the Vidhan Sabha in Bengaluru.
Related:
Farmers denounce new FCI guidelines, protests held at govt mandis
Maize farmers lost 71 crore in last 15 days: MSP Loot Calculator
Farmers reject new FCI proposals for procurement norms
Farmers introduce MSP Loot Calculator; PM's MSP claims busted?
SKM finalises Bharat Bandh on March 26; progessive associations to join
Mitti satyagraha begins on the same day as the historic salt satyagraha!
Punish anti-farmer BJP and its allies in upcoming elections: SKM
Karnataka farmers ask: Where is MSP Modi ji?
March will witness mahapanchayats across India, says the SKM