Former Chief Justice of India, PN Bhagwati passed away on June 15,  2017 at New Delhi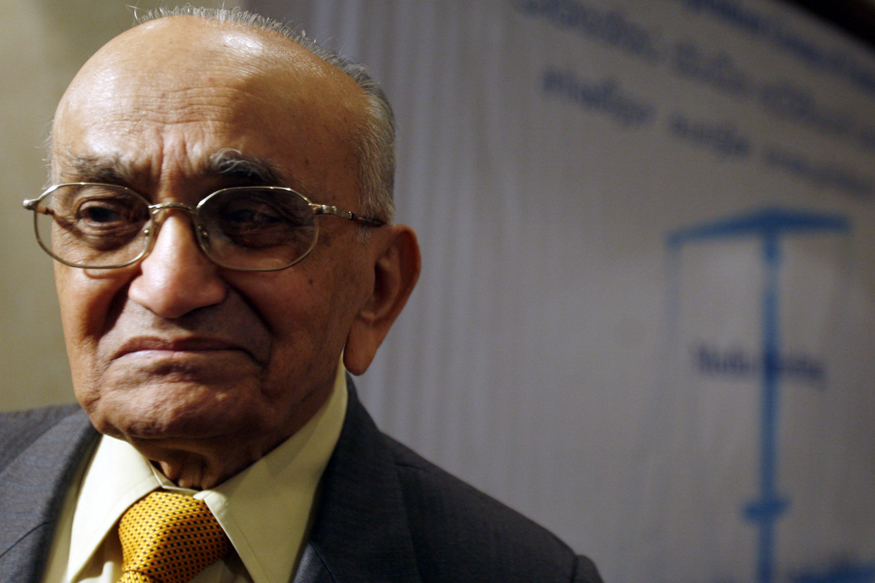 Image: Reuters
Justice Prafulla Chandra Natwarlal Bhagwati, a distinguished judge, respected not only in the legal fraternity but by people from all walks of life, by the rich and the poor, by the elite and downtrodden, passed away on June 15 at New Delhi.  
Justice Bhagwati the Father of the Human Rights Jurisprudence through Judicial activism converted the rights to livelihood, shelter, health and water into basic fundamental rights enforceable by courts.
He expanded the frontiers of Human Rights Jurisprudence and brought large sections of the Indian people within its reach.  
During his college days he was actively involved in the Freedom Struggle under the leadership of Ms. Aruna Asaf Ali and was arrested on Aug 14 1942, and imprisoned for one month.
He was appointed as Judge of the Gujarat High Court in 1960 and was elevated as Chief Justice of Gujarat in 1967 at the age of 46.
In 1973 he was appointed as the Judge of the Supreme Court. On July 12, 1985 he became the Chief Justice of India and retired on Dec 21, 1986.
He has been honoured by many national and international Organisations. He is the recipient of Padma Vibhuhshan Award.  
Justice Bhagwati's dedication to the cause of human rights was not limited to India.
He chaired the United Nations Human Rights Committee. He organised judicial colloquia in different parts of the world on domestic implementation of international human rights instruments.
The united nations high commissioner for human rights appointed hum as regional adviser for the Asia Pacific Region. He also carried out several missions for the United Nations Centre for Human Rights, the Commonwealth Secretariat, and the International Commission of Jurists. His services have been utilized by several countries including, Mongolia, Cambodia, Nepal, Ethiopia, and South Africa in framing their Constitution and particularly the chapters on human rights. He also chaired the World Congress on Human Rights held in New Delhi in 1990. He was also a member of the Committee of Experts of International Labour Organisation.  
Today Justice Bhagwati has become synonymous with justice and human rights. He has earned immense respect and affection of common people. Relationship of SOCO Trust with Justice P.N. Bhagwati has been long lasting for the past 35 years. We have lost a patron, philosopher, guide and well wisher.    
A Mahaboob Batcha
Managing Trustee
SOCO Trust