In a shocking incident that took place in Delhi's Basia Darapur area on Saturday night, businessman Dhruv Tyagi and his son Anmol were brutally assaulted when they stood up to a man who had allegedly made
lewd remarks
about Tyagi's daughter. While Tyagi was stabbed, Anmol was repeatedly kicked and punched when he reportedly used his own body to try and shield his father.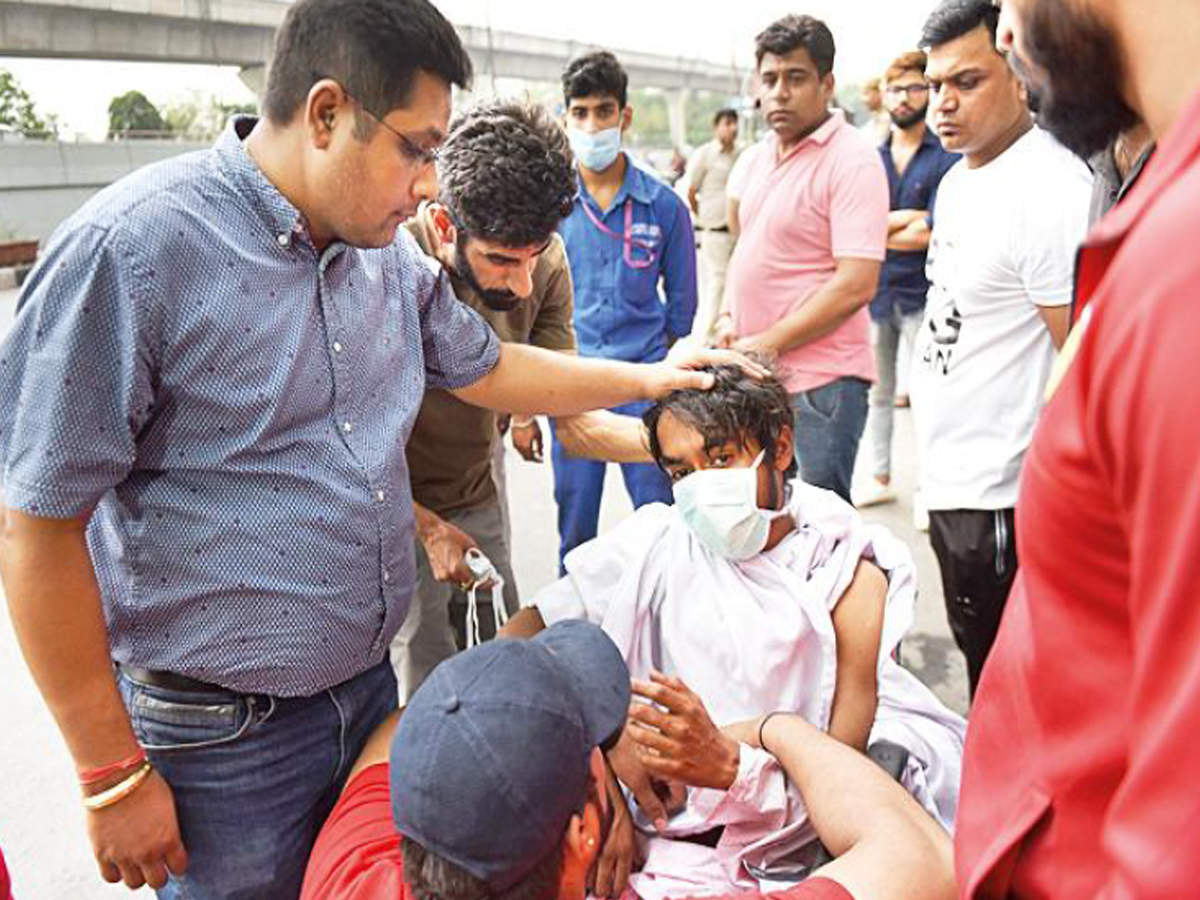 Image: Times of India
Trouble began on the night of May 11 when Tyagi was escorting his daughter home from a hospital. This is when the accused Shamsher Alam reportedly
harassed
the girl. Tyagi took his daughter home and then returned with his son to resolve the matter by speaking to the accused's father as both families are neighbours. But that's when Alam and his father Jehangir allegedly attacked the duo. Two other members of their family, both
reportedly minors
also allegedly joined in the attack. While a crowd gathered at the site of the violence, they reportedly did not intervene and many of them just stood around
recording videos
of the incident.
Anmol tried to protect his father, but was not successful. Tyagi was rushed to the hospital and breathed his last on Monday. Anmol was also admitted for several injuries and released briefly before being readmitted when his wounds started bleeding again.
While Tyagi used to own a few shops in the village, Jehangir
previously owned a small business
that had failed. He is currently unemployed and has a few criminal cases against him. Alam is also considered an anti-social element. Four people including Jehangir Khan and Shamsher Alam as well as the two minors 
have been arrested
. Deputy Commissioner of Police (West) Monika Bhardwaj told the New Indian Express that a
case was registered
and an investigation initiated.