On January 12, 2018, in an unprecedented move, Justice Jasti Chelameswar, along with fellow Justices Ranjan Gogoi, Madan B. Lokur and Kurian Joseph, held a press conference, where he said, "The situation in the Supreme Court is 
not in order
." While it was this unprecedented act that put him in the headlines, Justice Chelameshwar has had a long and illustrious career where he has presided over many significant and often controversial cases. After his retirement, here is a look back at a judge who was hailed by some as the court's "
chief dissenter
."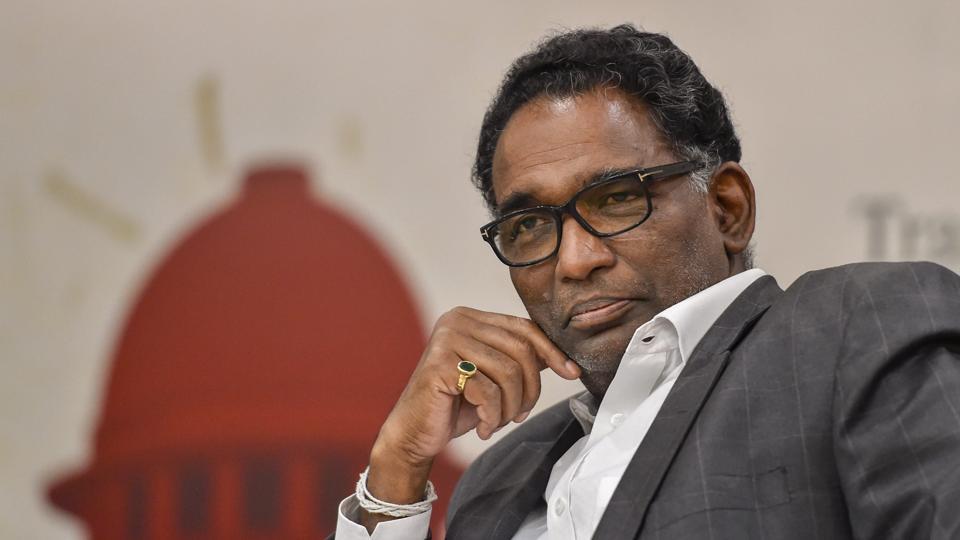 Image: Hindustan Times
Supreme Court Justice Jasti Chelameswar, 64, whose last working day was Friday, May 18, was the 
second of the five senior-most judges
 on the court. Chelameswar was born in Andhra Pradesh, the son of a district court lawyer. He obtained a bachelor's degree in physics from Chennai's Loyola College before pursuing a degree in law. Prior to being appointed to the Supreme Court in 2011, Chelameswar 
also served as
 Chief Justice of the Kerala and Guwahati High Courts, and also on the Andhra Pradesh High Court. 
In 2015, Justice Chelameswar was the lone dissenting judge in the National Judicial Appointments Commission (NJAC) case, ruling in favour of the NJAC. He 
criticised the lack of transparency
 in the selection process for judges, saying, "Proceedings of the collegium were absolutely opaque and inaccessible both to public and history, barring occasional leaks". Chelameswar said, "Such a state of affairs does not either enhance the credibility of the institution or good for the people of this country." 
Also in 2015, the two-judge bench of Justice Chelameswar and Justice Rohinton Nariman, in the case of Shreya Singhal vs. Union of India, 
struck down Section 66A
 of the Information Technology Act, which had previously been used to target those vocalising dissent, among others. The bench deemed Section 66A was in violation of the Article 19 of the Constitution that guarantees the right to freedom of expression. It stated that "…the possibility of Section 66A being applied for purposes not sanctioned by the Constitution cannot be ruled out. It must, therefore, be held to be wholly unconstitutional and void."
In August 2017, Justice Chelameswar was part of the nine-judge bench that unanimously ruled that 
privacy is a fundamental right
. Chelameswar was one of the justices that issued independent, concurring judgments, in which he 
wrote
, "Fundamental rights are the only constitutional firewall to prevent State's interference with those core freedoms constituting liberty of a human being. The right to privacy is certainly one of those core freedoms which is to be defended. It is part of liberty within the meaning of that expression in Article 21."
Addressing the media at the unprecedented press conference held by four sitting justices of the Supreme Court in January 2018, Chelameswar said, "Many things which are less than desirable have happened in the last few months…We do not want people to say 20 years later that all four senior-most judges sold their souls". In a 
letter to Chief Justice of India
 Dipak Misra, the four justices alleged there had been instances in which "cases having far-reaching consequences for the nation and the institution had been assigned by the Chief Justice of this Court selectively to the Benches 'of their preferences' without any rational basis for such assignment." This was not the first time Chelameswar went toe-to-toe with CJI Misra.
On his last working day, Justice Chelameswar followed tradition, sharing a bench with Chief Justice Misra. Advocate Prashant Bhushan said Chelameswar "did 
a great job
 in upholding democracy," a sentiment also expressed by senior advocate Rajiv Dutta. Chelameswar, who had declined an invite from the Supreme Court Bar Association for a farewell function saying he wanted to keep his retirement a "private affair," simply rose for the day, folded his hands and 
said
, "It's my only response".