Officer-in-charge of Nagri police station Ram Narayan Singh said that they have arrested five people and the reason is being ascertained. The allegations of the victims being asked to change a Hindu god's name is being probed.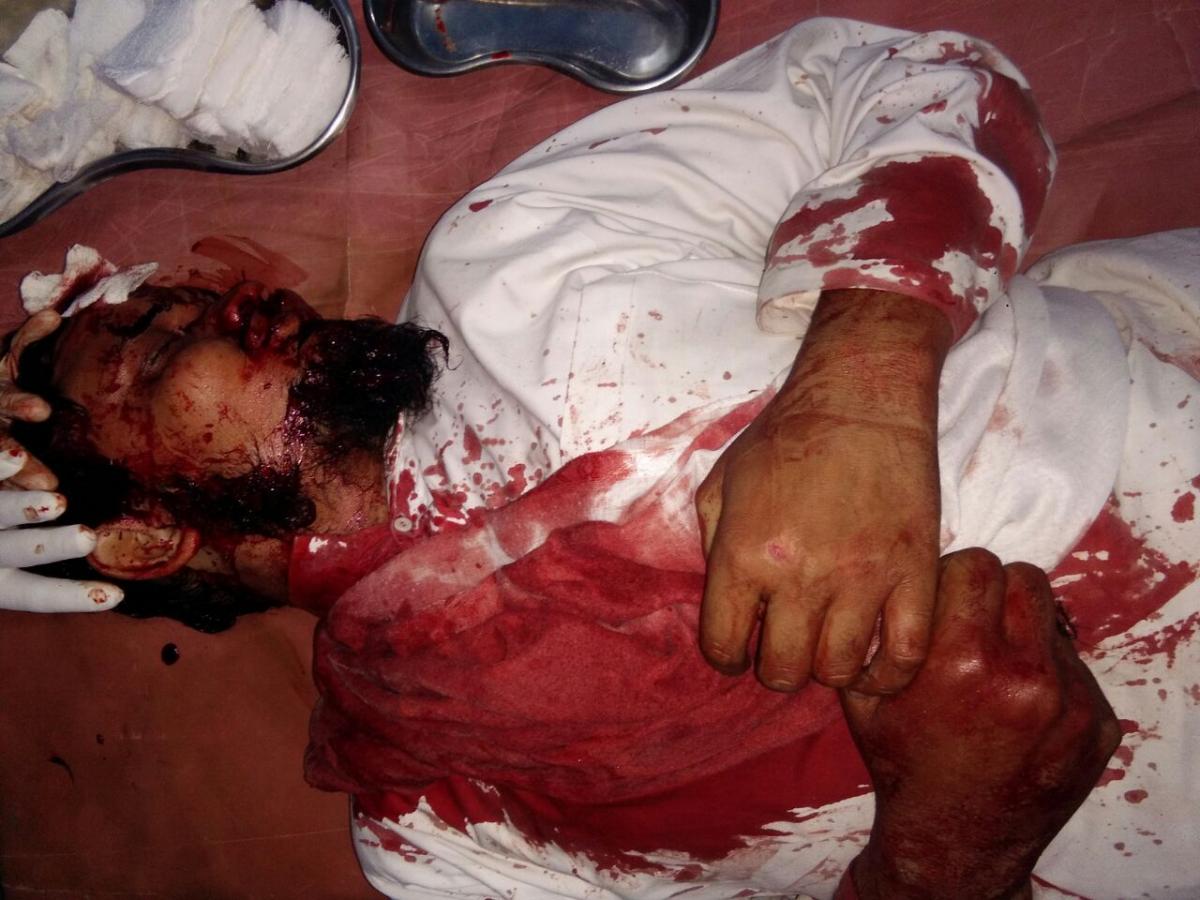 Ranchi: Five people have been arrested for beating up Maulana Azhar and Maulana Imran and the accused have confessed to the crime. Sabrang India had
reported
that Maulana Azhar-ul-Islam and Maulana Mohammad Imran were brutally attacked by a group of men late Sunday night. Both of them were returning home to their village Naya Sarai after visiting the Agdu basti mosque in Ratu, a district in Jharkhand after offering the Taraweeh prayers.  
Maulana Imran was riding pillion on the motorbike and fled during the attack. It is believed that Maulana Azhar was beaten with hockey sticks because he refused to say 'Jay Shri Ram.' Imran said that even before they could respond or realise what was happening, they were beaten up.  
"Imran said, "When we crossed Daladali Chowk on Ring Road, around 4 km from Agdu, we saw two vehicles — a dark-coloured Scorpio and a white smaller car. We did not make much of it but by the time we reached the petrol pump, barely 500 metres from the Chowk, the white vehicle overtook us and stopped. Four people got off, carrying hockey sticks and rods." Imran said Azhar was riding at a speed of 30-40 km when one of them shouted Bolo Jai Shri Ram. "Before we could even realise what was happening, or reply, one of them hit Azhar hard on his face with a hockey stick. We fell off the bike. While they started hitting Azhar, I ran away. They chased me for a while but gave up," Imran said in a 
report
 by The Indian Express.  
"Officer-in-charge of Nagri police station Ram Narayan Singh said, "We have arrested five people. The attack was sudden, and the reason is being ascertained. As far as the allegation that they (victims) were asked to chant the name of a (Hindu) God is concerned, it is still being probed." A police officer said the accused have confessed to having assaulted the priest, Azhar-ul-Islam," reported The Indian Express.  
It further reported that at their home in Naya Sarai, Azhar's father Nazarul Islam, originally from Purulia in West Bengal and settled in Ranchi since 1970, said, "I had started an English medium school for our children. I was also a Maulana but now I have retired. Everyone in Naya Sarai knows me. There have never been any problems in all these years with anybody. Now, suddenly, this happens to my son."  
In a 
report
 by Newsclick, Manzarul Islam, Maulana Azhar's brother maintains that nothing like this has happened in Naya Sarai village before and the whole village is in a state of shock after this incident. "My brother is an Imam. He also used to teach children. He has a good relationship with everyone. People are scared now. They think if Imam can be attacked then even they can be attacked any day. I don't know who the attackers were, but whoever they are, they must be punished. We don't want anything else," Manzarul said.