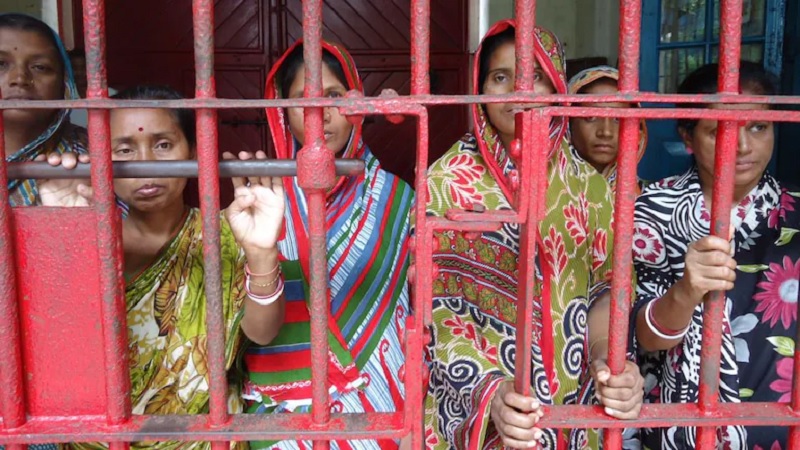 Image Courtesy:indiatoday.in
The Gauhati High Court has sought details on number of female declared foreigners lodged in prisons with their children.
The bench of Chief Justice Sudhanshu Dhulia and Justice Manash Ranjan Pathak was informed that all children presently lodged in jail are below 6 years of age, living with their mothers who have been declared foreigners. As per jail manual, children below 6 years of age are allowed to stay with their mothers. The court has now asked for details of all women who have been declared foreigner living with their children in prison, and the period for which they have been put in jail.
The court has also sought details of all such persons who are eligible to be released from jail in the present Covid-19 pandemic situation, in view of the criteria laid down by the high court as well as the Supreme Court.
In a separate case, the same bench has directed to forthwith release persons lodged in Assam's detention camps who have been lodged there for 2 years or more.
On the previous hearing, the court had revived its suo moto case filed in July 2020 to check the rate of Covid-19 infection in prisons across the state. On April 29, the bench directed the state government to inform the court on the number of jails, the inmates in these jail and number of inmates infected by Covid, measures taken by jail authorities in this regard and the number of children in prisons.
Pursuant to the court's directions, the data on number of children in prisons was shared with the court.
On May 11, the court ordered thus,
"Learned State counsel has given certain details of persons who are in jail and having children. These children are all aged less than six years and as their mothers have been declared as foreigners, they are presently in jail with their mothers since as per the Jail Manual, children who are less than six years of age can stay with their mothers in jail. Learned State counsel shall give the details of all such persons who have been declared as foreigner and the period for which they have been put in jail to Mr. J. Payeng within 48 hours."
The order may be read here:
Related:
Gauhati HC seeks data on number of children in prisons in Assam
Covid-19: Gauhati HC extends Covid bail till May 31
Gauhati HC: Release all persons detained for more than 2 years in Assam detention camps
CJP helps Amala Das get released on bail from Assam Detention Camp