On April 11, when Assam Pradesh Congress Committee president Ripun Bora visited Majaliya Vidyalaya polling booth in 
Gohpur in Assam's Biswanath district
 to cast his vote, he was in for a rude shock.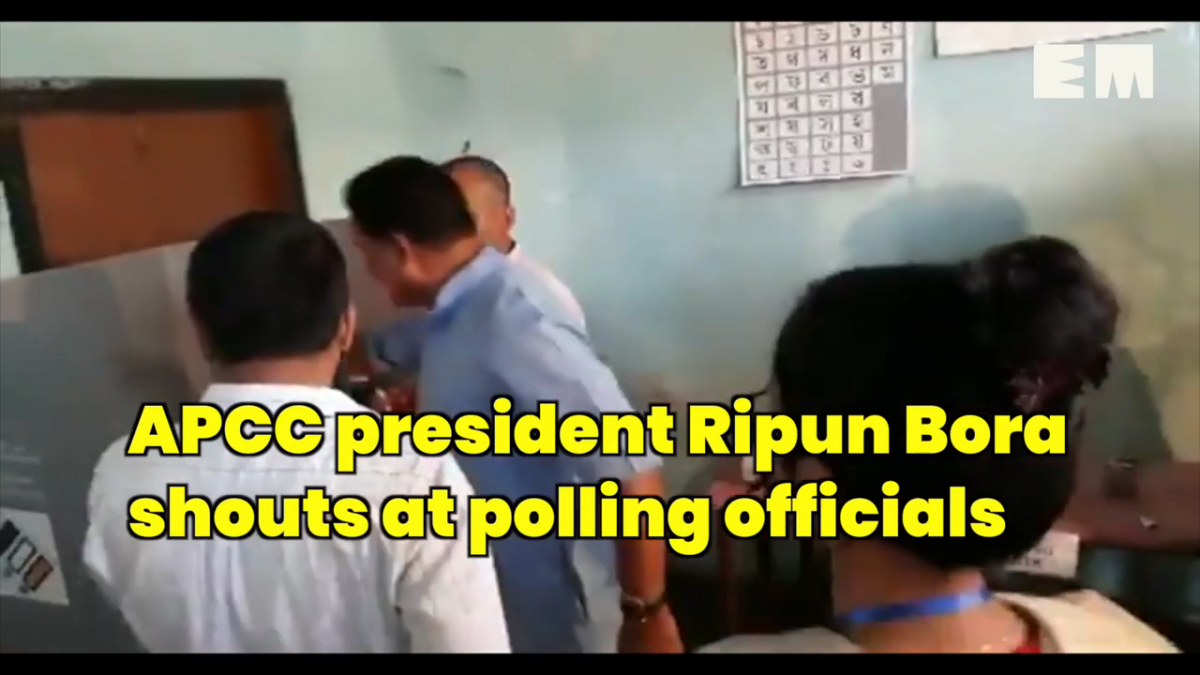 Bora discovered that officials deputed at the booth were allegedly violating the election code by attempting to influence voters. A video of Bora demanding the suspension of the accused officials may be viewed here:



Bora alleged that officials deputed at the booth were peeping into the booth when people were casting their votes. This can be viewed as an attempt to intimidate voters using surveillance, and is therefore against the strict rules and regulations that govern the conduct of officials at polling booths. After Bora complained, all officials at the booth were replaced and polling was allowed to continue only after that. Gohpur falls under the Tezpur parliamentary constituency.
Taking to social media,
Bora said
, "I strongly demand suspension of Presiding electoral officer for breach of poll conduct in the Majaliya Vidyalaya Gohpur." 
Meanwhile, in a letter to the DEO of Nazira and the Election Commissioner, D Saikia who is the leader of the opposition in the Assam state assembly, pointed towards "a disturbing trend" of "workers of the Opposition party being threatened with harm" allegedly by "some workers of the ruling alliance in Assam." He further warned of a possible outbreak of violence among political adversaries saying, "There are unimpeachable reports that in Simaluguri town, the Rohdoi Gaon Panchatat area and some other places, Congress workers have been accosted and warned of dire consequences by BJP workers who are apparently irate over voting patterns in the said areas. There is consequently strong ground for being apprehensive about violent incidents occurring at any moment."
Sakia requested for security to be beefed up in the region. Saikia's entire letter may be read here.