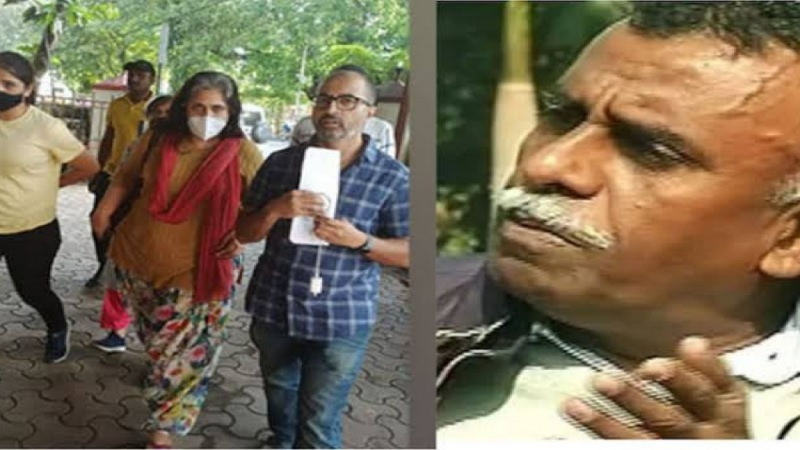 Image Courtesy: briflynews.com
As the police custody of Teesta Setalvad came to an end, she was presented before the Metropolitan Magistrate's court in Ahmedabad on July 2. The court remanded her to 14-days judicial custody.
The journalist and human rights defender was, on June 26, remanded by the Metropolitan Magistrate's court to the custody of the Ahmedabad Crime Branch. On July 2, when this remand ended, the police did not seek further remand of Setalvad, or even former Gujarat Director General of Police (DGP) RB Sreekumar. They were both granted judicial custody, which will be valid for 14-days or until bail is granted, whichever is earlier. Setalvad's team will now apply for bail.
Till bail is granted, Setalvad will be taken to Sabarmati Jail. Given the fact that several of the Gujarat riots cases convicts, who Setalvad's organisation Citizens for Justice and Peace (CJP) helped put behind bars, are also lodged in the same jail, Setalvad, through her advocate SM Vatsa, has moved an application before the court seeking protection within jail. She apprehends that she may face harm if protection is not granted.
Order with respect to this application has been reserved by the court. This story will be updated when the order is passed.
It is noteworthy that Mahatma Gandhi was also jailed here briefly in 1922. The vindictive State has thus, unintentionally, highlighted what's common between the two peace-loving leaders from two different time periods – that they both believed in never backing down… no matter how powerful their opponent may be.
Related:
A week in the life of human rights defender Teesta Setalvad
Nation unites to demand Teesta Setalvad's release
Suo motu clarify Zakia Jafri case judgment's intention to not prosecute Teesta Setalvad: Citizens write to CJI