In fresh developments in the MM Kalburgi murder case, his wife Uma Devi has identified one of the key accused and reportedly it is the same person who is also an accused in the killing of journalist Gauri Lankesh. Though the identity of the accused identified has not been officially revealed, according to Indian Express, it is none other than Ganesh Miskin, a 27 year old linked to the Sanatan Sanstha.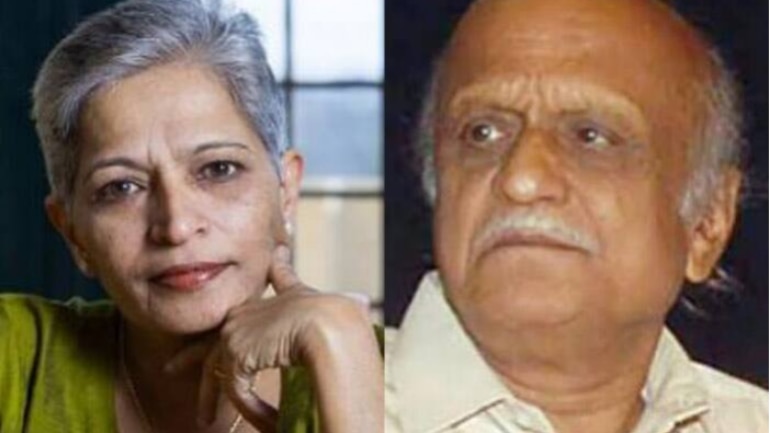 On September 5, 2017, Parshuram Waghmare, a member of Sri Ram Sene and Miskin who was allegedly serving as a back-up gun man arrived outside Lankesh's home on a black motorcycle. Waghmare allegedly shot at Lankesh four times and the duo fled the scene. He was arrested by the Karnataka CID in connection with the Kalburgi case in 2018 after it emerged that he was connected to both cases.
MM Kalburgi a well-known rationalist was allegedly murdered in cold blood on August 30, 2015, by two men, Miskin and Praveen Prakash Chatur. One of them rang the doorbell and Uma Devi answered. He asked for Kalburgi and shot him dead as soon as he came to the door. Other witnesses had earlier identified Chatur as a rider waiting on a motorcycle.
It is also noteworthy that the weapon used in the Kalburgi case is the same as that was used to kill another eminent intellectual and rationalist Goving Pansare. Also, three of the accused in the Gauri Lankesh murder case are also linked to the plot to kill anti-superstition activist Narendra Dabholkar. Dabholkar was shot dead on August 20, 2013. The same weapon was used in both crimes according to the Central Bureau of Investigation (CBI).