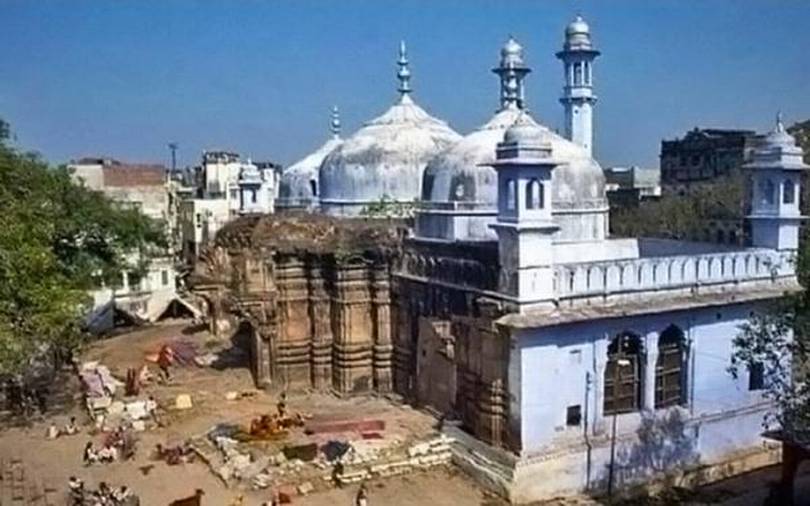 The Uttar Pradesh Sunni Central Waqf Board has moved an urgent petition before the Allahabad High Court against the order of the trial court allowing Archaeological Survey of India (ASI) survey in the Kashi Vishwanath Mandir-Gyanvapi Masjid case. The order was passed by the Varanasi Court in connection with a plea filed by local lawyer VS Rastogi, who demanded that the land upon which the mosque was constructed be returned to Hindus
The Waqf Board's counsel Puneet Kumar Gupta argued that the trial court passed the order illegally and without its jurisdiction as the matter is in the High Court and Justice Prakash Pandia reserved its order on March 15, reported the Indian Express.
Another application has been moved by Anjuman Intezamia Masjid Varanasi contending that the Civil Judge acted in the "most arbitrary manner" while passing the order to allow the ASI for undertaking a survey at the disputed site and has acted against the spirit of judicial discipline, reported LiveLaw. The application states that by passing orders despite the High Court reserving judgment in the case, the lower court acted "against the spirit of complete justice as well as the challenge to the entire suit proceeding and its authenticity."
Brief background
For decades, the land dispute between the Kashi Vishwanath temple and the Gyanvapi mosque has been fodder for controversy and hate mongering by right wing supremacist groups, not very unlike the Ayodhya dispute.
It is alleged that Mughal emperor Aurangzeb had razed the temple in 1664 and the mosque was built on its ruins using the temple's debris. Hostilities simmered over time and the dispute went to court when the title suit was filed in 1991. The two parties in this case were Kashi Vishwanath Mandir Trust (KVMT) and the Anjuman Intazamia Masjid (AIM). But back then, the Allahabad High Court had imposed a temporary stay on hearings in the case via an order dated October 13, 1998.
However, on February 4, 2020, a local court decided to commence hearings in the case stating that the HC's order had not been extended within six months with a separate order, and that therefore the stay was deemed to have been vacated. In March 2020, the Allahabad High Court had stayed the Varanasi court's order to commence hearing and ordered that the stay be maintained.
Related:
Not surprised about ASI being asked to survey Gyanvapi complex: SM Yaseen
Years after Ramjanmabhoomi, ASI to survey Gyanvapi-Kashi Vishwanath complex