A large number of students of the Banaras Hindu University (BHU), mostly women were on protest today. The protest was against the harassment of girls inside the campus. Last evening, one female student, was molested near Navin Chhatravas, a hostel which the girls allege lacks proper security staff. A young foreigner was also molested near the Bharat Kala Bhawan.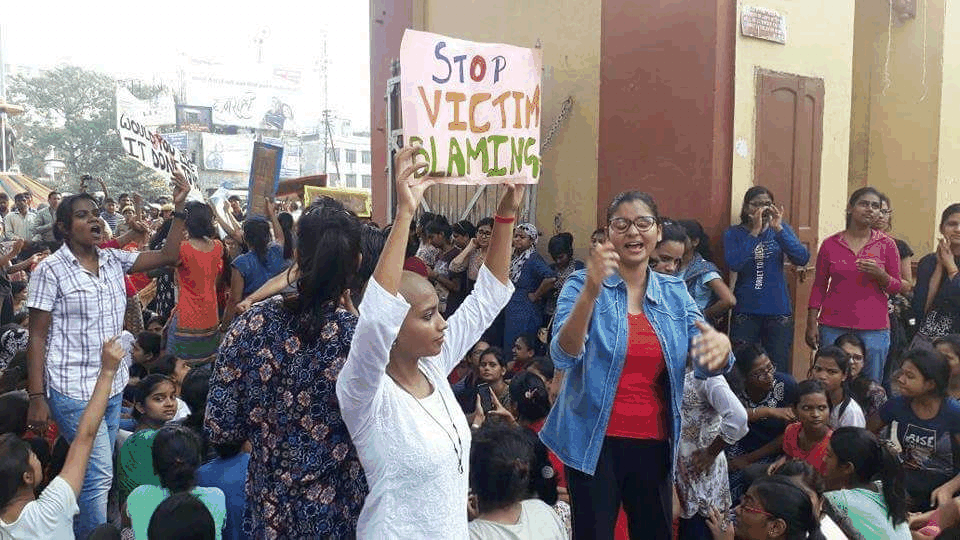 Students were condemning the Vice-Chacellor, Girish Tripathi and the BHU administration in the complicity in prevention and failure to stop such acts. Strong slogans were shouted against the VC and university administration.The anger of the girls against the BHU management was very intense and palpable.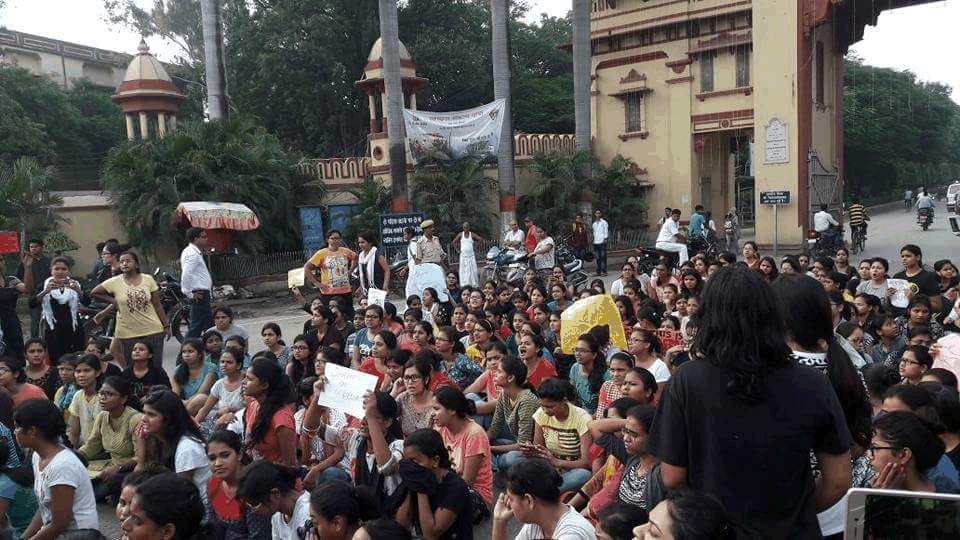 It is the repeated acts of harassment/molestation  against the women that has s led them to stage a sit-in protest at the main entrance gate of BHU. Due to the protest, BHU gate was blocked and  once the protest got intensified no one was allowed to enter the University gate. The protest started at 9 am and is stillcontinuing at 6 pm. It is not often that such strong protests are visible within the BHU campus and this marks a heartening break from the normal.