While Karan Johar's film 
Ae Dil Hai Mushkil
got a peaceful release in Maharashtra following MNS' much-criticised deal with the filmmakers, ruckus was created in the states of Madhya Pradesh, Bihar, Jharkhand, and Chhattisgarh by Hindu right wing organisations opposing the release. Film screening has been stalled at several screens in these four states following threats of vandalism by these organisations.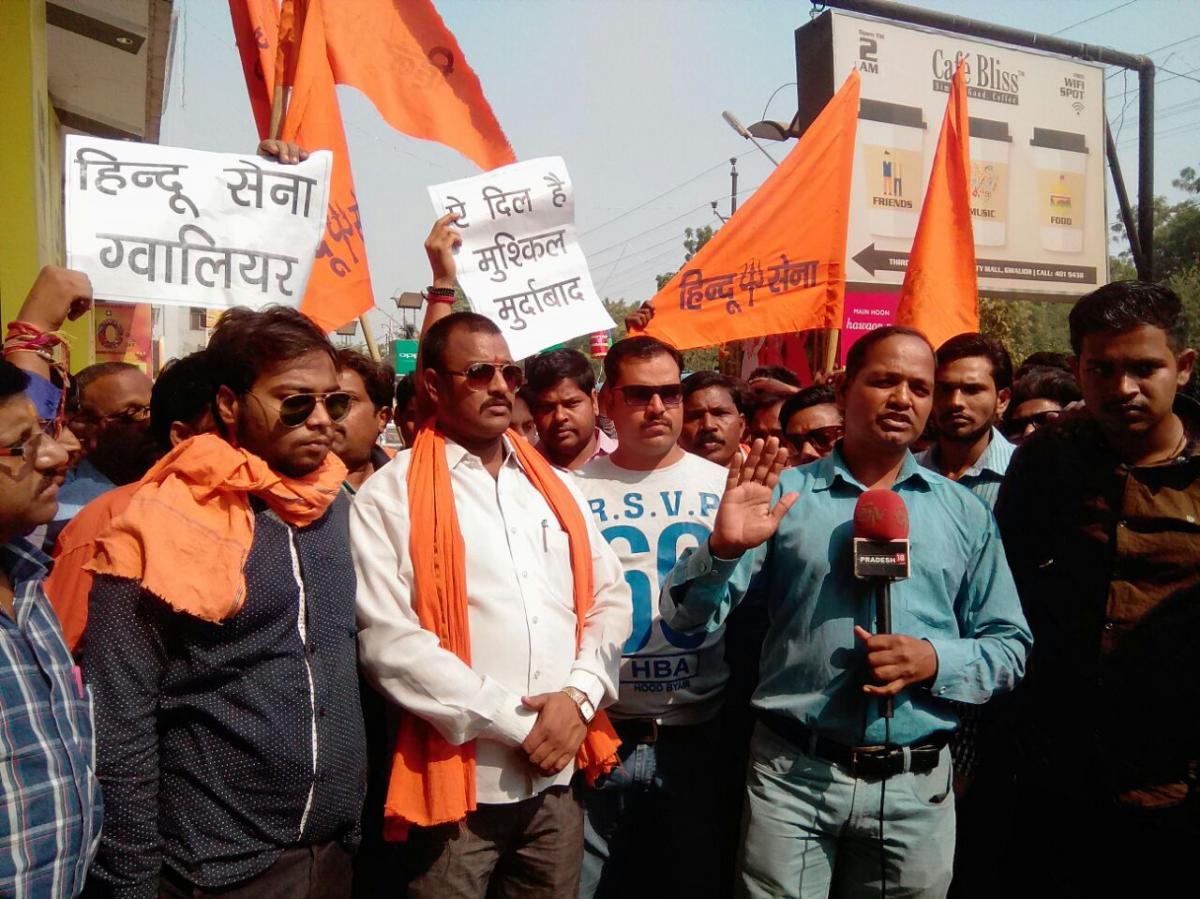 Image Credit: Prem Verma/Hindu Sena
The film, which stars Pakistani actor Fawad Khan in a cameo had to meet with an unanticipated brouhaha – led by MNS in Maharashtra, which had opposed its release in the aftermath of the Uri attacks.
However, after the deal brokered by the Maharashtra CM Fadnavis in which the producers agreed to pay a 5-crore-donation to the Army Welfare, MNS had withdrawn its opposition to the release.
Hindu Sena demonstrated its protest in at Delight Cinema, New Delhi, however could not succeed in stalling the screening owing to the heavy police protection to the movie theatre. Its Gwalior branch also led a protest, where pictures of the director Karan Johar were burnt.
In Madhya Pradesh, Jabalpur-based Hindu Seva Parishad (HSP) stalled on Friday the screening on the film in a mall. According to the news
reports
, posters of the film were torn and burnt by the mob outside the mall, and shows at all the three screens were cancelled in the city. President of HSP Atul Jaiswani warned that the theatres will be vandalised if the film is screened again. HSP has also claimed that it had informed the administration of its proposed action plan 15 days ahead of the release.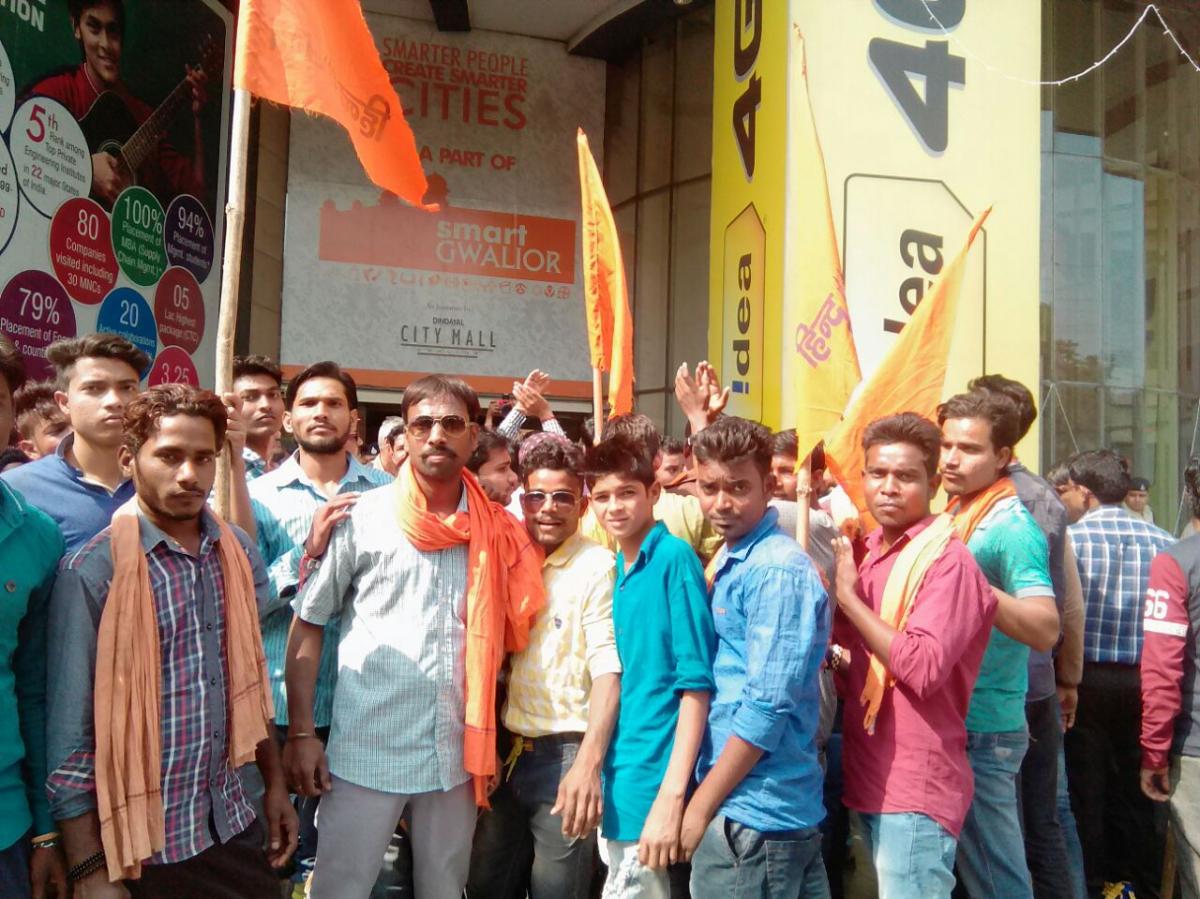 Image Credit: Prem Verma/Hindu Sena
The situation remained tense in the state capital Bhopal as well, where demonstrations reportedly were carried out outside Alpana Cinema.
News reports said that the tension was palpable in Chhattisgarh, Jharkhand and Bihar as well, where right wing organisations like Shiv Sena and Bajrang Dal actively opposed the release and succeeded in halting its release in some places including Patna, Ranchi and Rajnandgao.