This is the story of Indian mothers fighting for justice for their children. Women who dared to ask tough questions and were rewarded for their persistence with police brutality and violence. These women are resilient, courageous and determined to find the truth. But all they get in return is apathy. Their stories are a damning indictment of how India treats its mothers!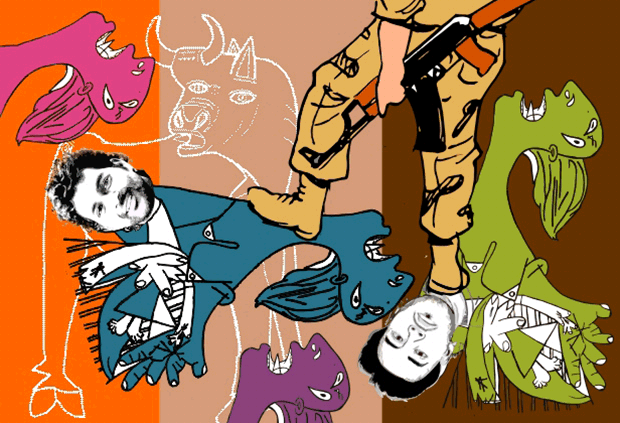 Image: Amir Rizvi
This is the story of Fatima Nafees, whose son Najeeb Ahmed, disappeared mysteriously from his university hostel in October 2016 and was never seen or heard from again. Najeeb was a pursuing a Master's Degree in Biotechnology from New Delhi's prestigious Jawaharlal Nehru University. He was a sharp young man with what his mother hoped was a bright future. But one evening he ended up in a brawl with members of a student union affiliated with a prominent political party with an extreme right wing ideology. The very next day he went missing. His friends suspected foul play and Fatima started demanding an explanation about what happened to her son. But nobody seemed to have any answers. The police couldn't explain what happened. It was almost as if he vanished into thin air!
The case was then handed over to the Central Bureau of Investigation (CBI), presumably the country's most trusted investigative authority… and yet today, five months after the CBI took over, Najeeb's whereabouts remain a mystery. Undeterred, Fatima keeps asking pertinent questions, demanding justice for her son. In fact, Fatima together with a few of Najeeb's friends and human rights activists organised a peaceful protest against the CBI's ineffective investigation, on the first anniversary (October 13-14, 2017) of his disappearance. "
Kahaan hai mera beta? Kaun batayega mujhe
," (Where is my son? Who can tell me?), she kept asking over and over.
Read the Full Story on cjp.org.in