Manipur-based human rights defender (HRD) Sobita Mangstabam was threatened and harassed by an off-duty police officer on July 24, 2019, probably as a revenge for supporting his wife in a domestic violence (DV) complaint filed by her against him. The officer Laimayum Bishwanath Sharma has been suspended.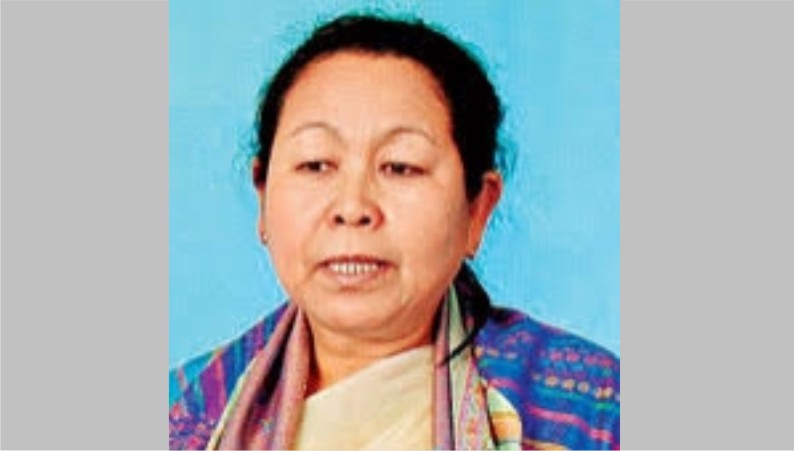 As reported by the
Front Line Defenders,
an off duty police officer brandishing a firearm, visited the office of Women's Action for Development (WAD), a women's rights organisation based in Imphal, Manipur and inquired about the whereabouts of its secretary, Sobita Mangsatabam. The same police officer had visited the WAD office on July 21 at around 8.30 pm, but failed to gain entry to the compound. It is believed that the threats against Sobita Mangsatabam and WAD are linked to their intervention in a DV complaint filed against the said police officer by his wife in June 2019.
The accused police officer entered the compound in civilian clothes, removed his pistol and surveyed the area for 15 minutes. However, the office was closed due to a 'band' declared in the city.
Sharma's wife had filed a DV complaint against him in June 2019 and had alleged that there was a threat including death threat to her and her children. Since June, Mangsatabam and her staff had been in contact with the police officer and his family in an attempt to resolve the matter. However, as the threats escalated, on July 15 Mangsatabam and WAD supported the wife and children to leave the house and move to a temporary shelter.
It is significant to note that Mangsatabam's
daughter, Urikhimbam Thoibi, was also threatened
on July 4 by a group of unidentified men traveling in a four-wheel who fired shots at her. Two other relatives including a minor were also attacked in the incident.
Laimayum Bishwanath Sharma, a serving officer of the Manipur Police, had been assigned as security to the local Rashtriya Swayamsevak Sangh (RSS), the parent organisation of the ruling Bharatiya Janata Party (BJP). Sobita Mangsatabam has since been informed by the police that officer Sharma has been arrested and suspended from service with immediate effect in connection to the threats to her. The officer was produced before the Court of the Chief Judicial Magistrate Imphal East and released on bail.
Front Line Defenders
, an organisation working for the protection of HRDs at risk, have issued a statement, appealing to the government for ensuring safety of Mangstabam and her family. The statement reads:
Front Line Defenders calls on the Indian government to:
1. Strongly condemn the threats against Sobita Mangsatabam, which appear to be linked to her legitimate human rights work;
2. Ensure that the officer involved in the incident on 24 July is being held accountable and carry out an immediate, thorough and impartial investigation into the attack on Sobita Mangsatabam's daughter on 4 July with a view to publishing the results and bringing those responsible to justice in accordance with international standards;
3. Take all necessary measures to guarantee the physical and psychological integrity and security of Sobita Mangsatabam and her family in consultation with them;
4. Guarantee all human rights defenders in Manipur and India a safe and enabling environment in which to carry out their peaceful work.
Sobita Mangsatabam is a human rights defender in Manipur who has been working for the rights of women and girls in Manipur for over two decades. Her organisation, WAD aims to promote and protect the rights of women and girls, especially survivors of violence, including sexual violence. She is also the Convenor of the District Women Committee (DWC) of United NGOs Mission Manipur (UNMM).
Related Articles: